Turkey's favorite city Istanbul, draws much attention as the city always preferred by the tourists. Most attention to Istanbul, being a great cosmopolitan area, comes from the Middle East in the recent years. In the city that connects two continents, tourism pulsates in specific areas. Ideal not only for tourism but also for investment and relocation, Istanbul continues developing every passing year. Nowadays as the Investment Opportunities increase, there has been a great deal of interest for the city that once was the capital of the world.
To find a city as full of culture and entertainment as Istanbul is pretty hard. We share below the answers to the where to go in Istanbul question in order to get to know this city that dazzles those who see her, either by its history or by its nature.


Sultanahmet
For those who come to Istanbul, Sultanahmet, no doubt is the first district they want to see. The reason for that is Sultanahmet's location in the historical The Golden Horn area and that old Istanbul atmosphere. Catching eyes as a centuries old settlement area, there are many historical structures and museums to see in The Golden Horn. Gorgeous Sultanahmet Mosque and world famous Hagia Sophia is visited by tourists from all around the world in Sultanahmet Square.
sultan-ahmet-camii.jpg">
While flavoring your day with meatballs named after Sultanahmet, don't go by without paying a visit to the local restaurants. Go and see the Medusa column in the historical Basilica Cistern. Explore the artefacts in the history smelling museums of Istanbul, Istanbul Archeology Museum and Turkish and Islamic Arts Museum. Take a grand tour of Topkapı Palace that once was the headquarters of The Ottoman Empire. Have a picnic with your loved ones in The Gülhane Park, that once was the gardens of the palace. Explore Istanbul in the centuries old streets of Sultanahmet.
Ortaköy
Ortaköy is a district that is located right in the heart of The Bosphorus, on the bridge pier. Ortaköy is one of Istanbul's shiny districts, housing well known, world famous and dazzling Ottoman era structures such as Çırağan Palace, Feriye Palace and Esma Sultan Mansion. Drawing everyone's attention with the splendid Ortaköy Mosque, this beautiful district is famous for its baked jacket potatoes and waffle stands in the marketplace.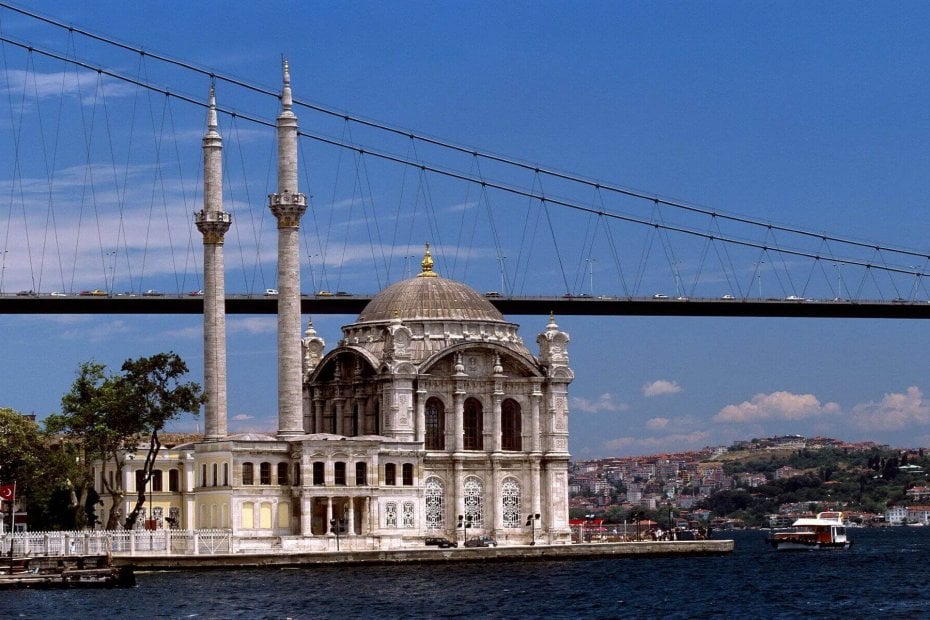 You can drink your tea sitting across The Bosphorus in Ortaköy where famous restaurant chains like The House Cafe, have branches. Also known for its breakfast spots, you can have long breakfasts accompanied by the sea breeze with your loved ones.
Bebek
The fabulous Bebek, where celebrities prefer the most among the districts in Istanbul for both living and strolling around, makes everyone who sees it fall in love with its amazing Bosphorus views, clean streets and luxurious cafes. In Bebek, where you can find every famous restaurant chains branch, you can run into a wide variety of places from artisanal bakeries to any kind of kitchen for every taste.
Ortakoy-to-bebek.jpg">
Bebek is, again, an ideal district for drinking something, having a breakfast or having a romantic dinner by the sea. Without a stroll in the Bebek Beach, your visit to Bebek would not be complete. When you are in Bebek, with the accompaniment of magnificent kiosks and mansions you can stroll by the sea and pay a visit to Bebek Starbucks which was named the 'Best Starbucks in the World' with its view of The Bosphorus.
Etiler
Another celebrity favorite district is Etiler, located right above Bebek. Compensating its lack of sea views with its popular places to eat, luxurious malls, you can easily spot Akmerkez, one of the most prestigious malls in Istanbul in which a number of world renowned brands come together, in this elite district.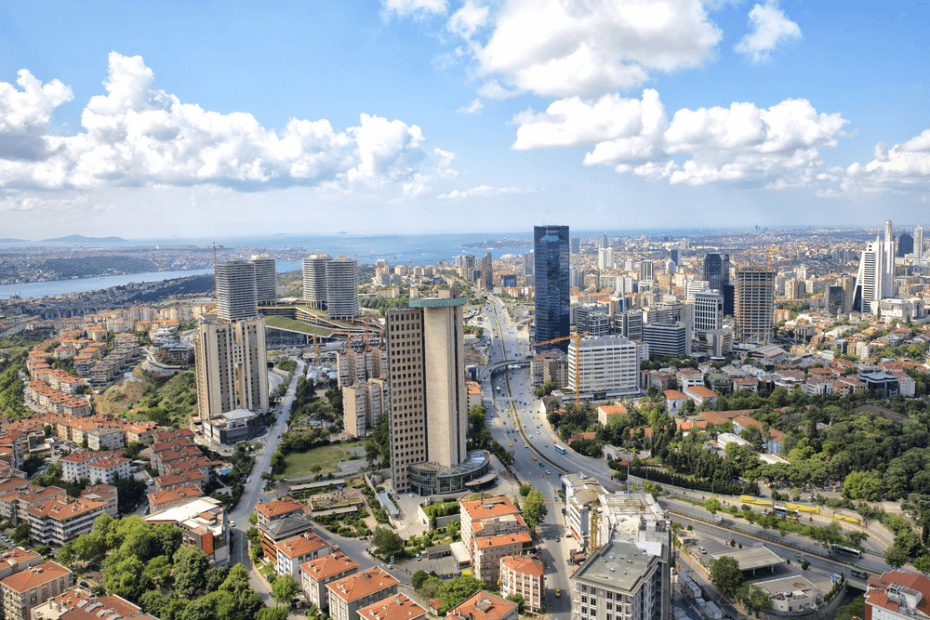 The central branch of the world famous NusrEt restaurants is located in Etiler as well. Housing places Istanbulians choose to visit the most, many of the famous restaurant chains have branches. Offering a wide range of places from boutique cafes to world cuisines Etiler gives its visitors a solid Istanbul experience.


Başakşehir
As you start to get further away from the center of Istanbul, the first thing that catches the eye is Başakşehir, the star of tourism through the recent years. The real estate's value increase rates in Başakşehir, mosty the choice of the Middle Easterners, not only draws tourists in, but investors too. Başakşehir, housing one of the most prestigious shopping and life centers in Turkey, Mall of Istanbul, has also recently got Bahçeşehir under its municipality.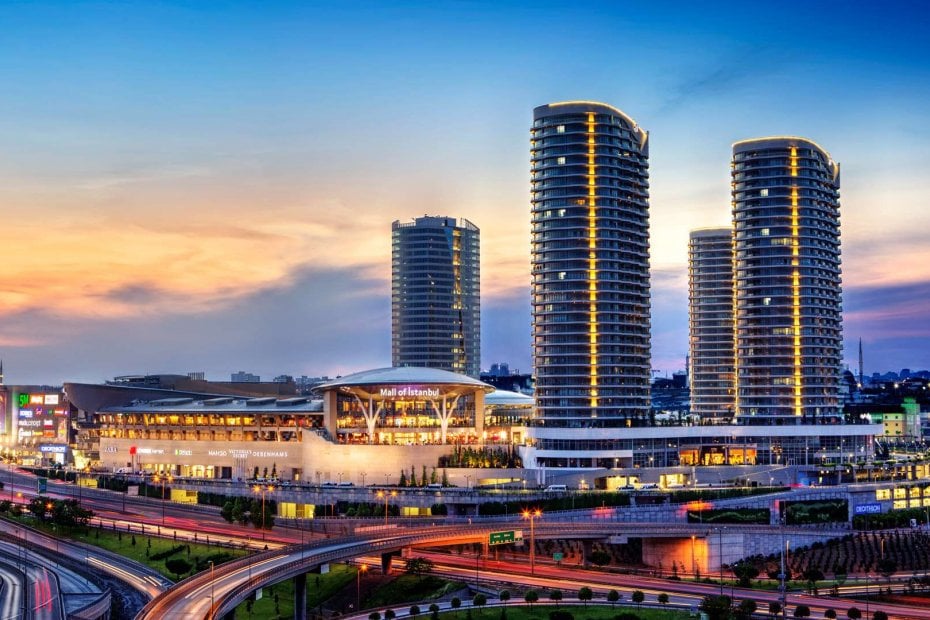 Famous for its green areas, Bahçeşehir is one of the hidden centers of Istanbul. In Bahçeşehir where Akbatı Mall, featuring world renowned brands is located, you can visit the famous Gölet (Pond) where you can enjoy some drinks across the view with your loved ones. Bahçeşehir's 3rd street, where you can find places offering world cuisines is also a
big attraction for foreigners. Whereas premier projects of Başakşehir such as Vivid Villas, Evergreen Residence and Paramount Lake makes foreign investors content.
Beylikdüzü
Beylikdüzü, housing the majority of all the real estate in Istanbul is the most ideal district for living. No matter how beautiful the center of Istanbul is, as time goes by life has moved further away to the suburban areas. The finest example for this, Beylikdüzü has lots of green areas and houses 6 malls in just one district. In Beylikdüzü, the district that continues developing every year, Yaşam Vadisi receives the most attention of all the green areas. As a result of the dense interest to Beylikdüzü and the life moving from the centers to the suburbia, the most famous restaurant chains in Istanbul have started opening places in Beylikdüzü.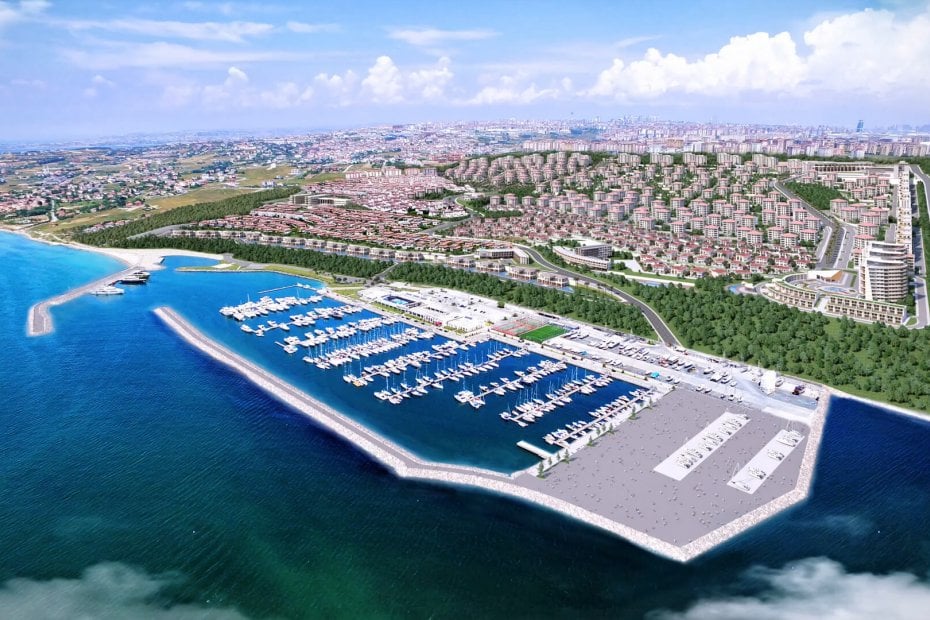 Beylikdüzü, having a shore to the sea thus attracting those who love the sea with West Istanbul Marina is regarded amongst the districts that catch the attention of foreigners the most, with its nature along with a developed infrastructure. The investment opportunities have increased along with the developing district which is housing the most desired projects for foreign investors like luxurious projects Coral City and Aqua Kavaklı. Nowadays, offering an ideal life for both young people and for families, is one of the most interesting districts for foreigners with its safe atmosphere and its easy transportation.


Florya
Istanbul's old summer resort area Florya is a pretty historical settlement area. Getting its name from the Byzantium Era, dazzles those see her with a sea shore and its elite atmosphere with lots of green areas.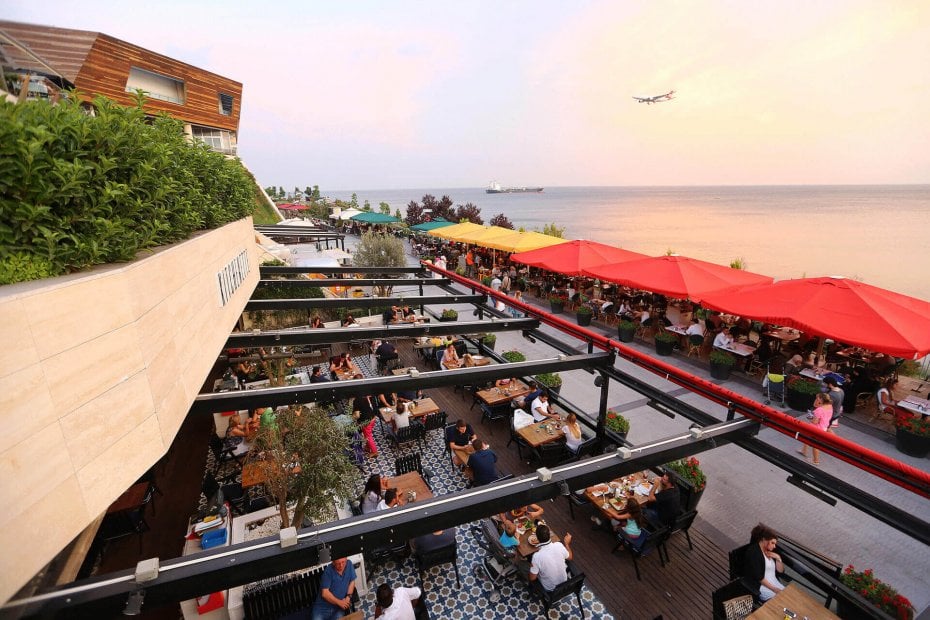 Known mostly for its seafront mall Aqua Florya recently, also manages to grab the attention of people from all ages with worlds biggest themed Aquarium, Istanbul Akvaryum. Right next to Yeşilköy featuring famous restaurants and chic places, Florya attracts foreigners with both its nature and its sociocultural setting.
Taksim-Beyoğlu
Taksim Square, named the heart of Istanbul, has bore witness to Turkey's near history, is without a doubt most known square of Beyoğlu. Without going to Taksim Square, the most familiar view of Istanbul in the world after The Bosphorus, your Istanbul tour is not complete. Taksim, that has become a district in which all kinds of people come together, has been a meeting place for Istanbulian lovers for years. Aside from being very central but also catches attention with the high comfort it provides, Sacred Taksim Residence is only a 2 minute walk away to Taksim Square, which is always lively.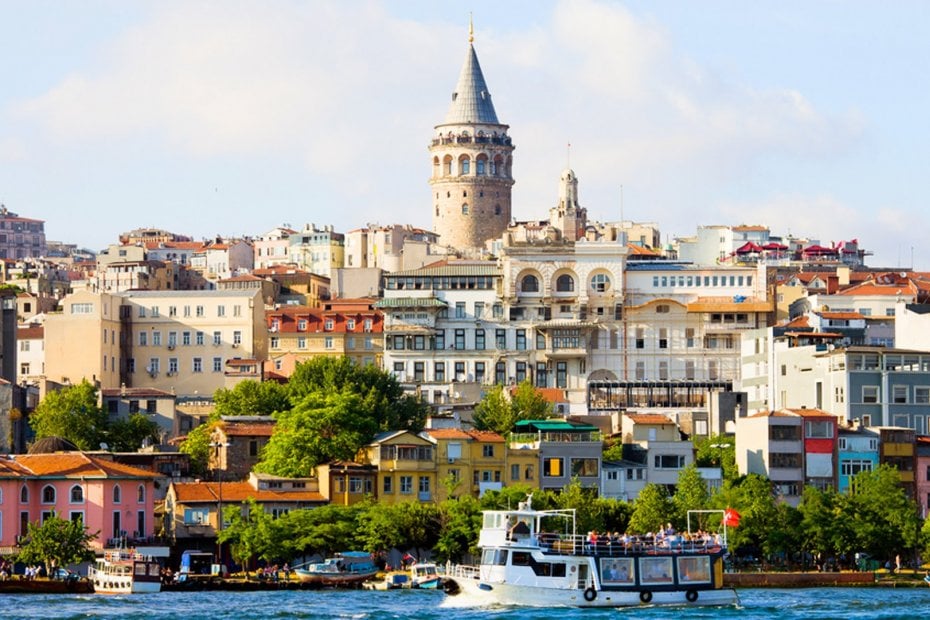 Take a stroll in Istiklal Street of Taksim, which is basically a little summary of Istanbul and see more places, stores and inns than you can count. Grab a bite in the local restaurants in the famous Asmalımescit. Drink your coffee in the new wave coffee shops in Cihangir and change your course to Pera, the heart of art. Climb the legendary Galata Tower and
watch the Golden Horn Haliç from up above. There are many things to say about Beyoğlu, but none will suffice to explain this amazing area.
Being both the lungs and the trade center of Istanbul, Sarıyer is visited by every Istanbulian by at least once either for pleasure or for business. Enchanting with famous natural parks like grand Belgrad Forest, Emirgan Grove and Rumeli Feneri, Sarıyer is an ideal district for foreigners with a thing for green. Fema Garden project located in the famous Zekeriyaköy area of Sarıyer, also offers you the privilege of neighboring Belgrad Forest. Foreigners who lay an eye on Sarıyer choose to invest in the district because of the natural beauties it offers.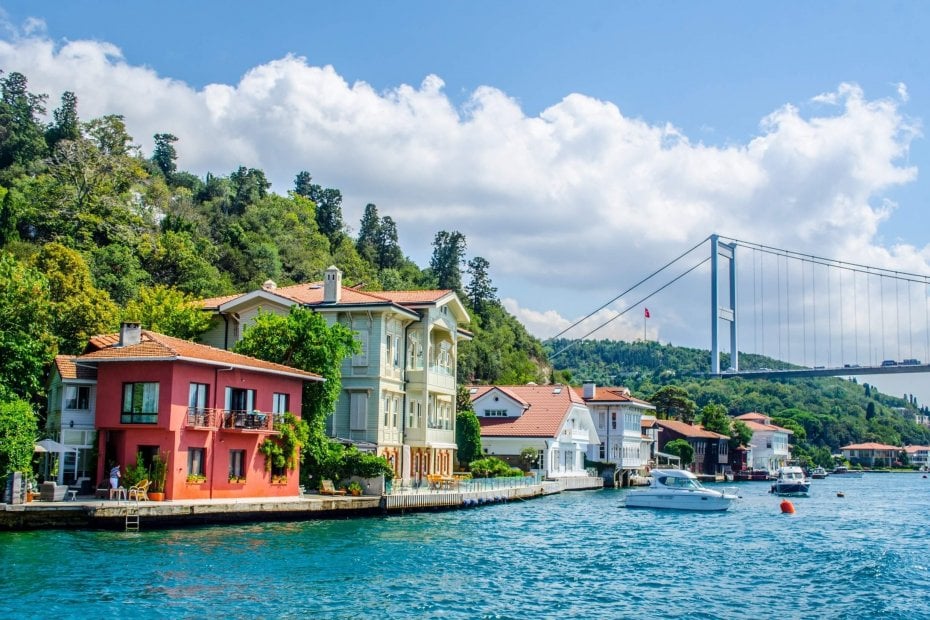 Housing a high number of Ottoman Era Kiosks and Mansions, Sarıyer smells of history as well. In Sarıyer, housing Maslak, the plaza area of Istanbul, as you get closer to the shore, Arnavutköy welcomes you with a wide variety of places to discover ranging from boutique cafes to well known ones. Istinye Park, one of Istanbul's refined malls and home to a high number of world famous brands, is also located in Istinye area of Sarıyer. Featuring both luxury brands and world cuisines, this exclusive mall even has a traditional
marketplace of its own.
The best view of Istanbul is seen from The Islands that are watching her from across the sea. The 5 islands generally known as just The Islands are called; Büyükada, Heybeliada, Kınalıada, Burgazada and Sedef Adası. All 5 islands have a distinct feeling, both giving out an island vibe and offering an Istanbul atmosphere. While strolling under the gorgeous kiosks of Büyükada, get your ice cream from the famous Prinkipo and start your tour. Pay a visit to famous Turkish writer Reşat Nuri Güntekin's Kiosk in Büyükada and to famous Turkish poet Sait Faik Abasıyanık's House in Heybeliada.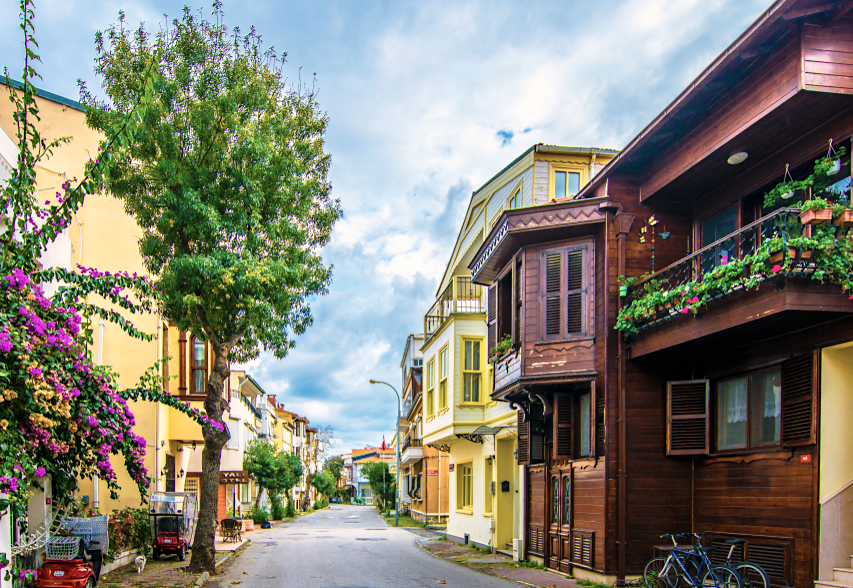 Enjoy good weather in the colorful scenery of the islands. Heybeliada, the green island, is famous for its green hills. The islands are ideal for bicycle rides but can also be explored on foot. While Kınalıada is usually populated by Istanbulian Greeks and Armenians as their summer resort, it also attracts foreigners as a result of its beautiful waters. Out of the islands that are good for swimming in the summer for the Istanbulians, the one that offers the most quiet is the last and the smallest island Sedef Adası. Offering a large variety of activities even though they are much smaller than the city in size, is just a ferry ride away from Istanbul.