Destination of hundreds of thousands of travelers, Istanbul is so much more than a popular tourist attraction center. Some may say this magnificent city is also as chaotic as it is beautiful, but the biggest metropolises in the world are never the other way around and things often appear chaotic to the outsiders. Many people consider settling in Istanbul and live a fulfilling life here and it is not without valid reasons. Let's take a look at ten of the reasons to live in Istanbul one by one and appreciate one of the most beautiful cities in the world.
Excellent Cuisines
Straddling Asia and Europe, Istanbul has hosted civilizations of different backgrounds with different cuisines. The dishes here are as diverse as the city itself and so delicious that it takes the first place on the list. Whether it is a quick street food -kebab wrap- or a proper diner menu -a dish of fresh fish out of Bosphorus' waters- one can find any kind of food for any budget. With numerous foreigners living in the city, world cuisine is always an option for those who like to experience different dishes.
1) Affordable Living Costs
You can rent a house in Etiler, a modern and hip district, for a price of $600. With the rent prices being this low, think about other expenses such as grocery or clothing -even the cost of luxurious living is budget friendly in Istanbul. Whichever lifestyle you prefer, living cost is something you will never have to worry about.
2) Keyif
Translated as "idle pleasure", keyif is an inseparable part of Turkish way of living. The generous and delicious breakfasts, Turkish coffee times, Bosphorus-side strolls and many other activities are done to achieve the ultimate keyif.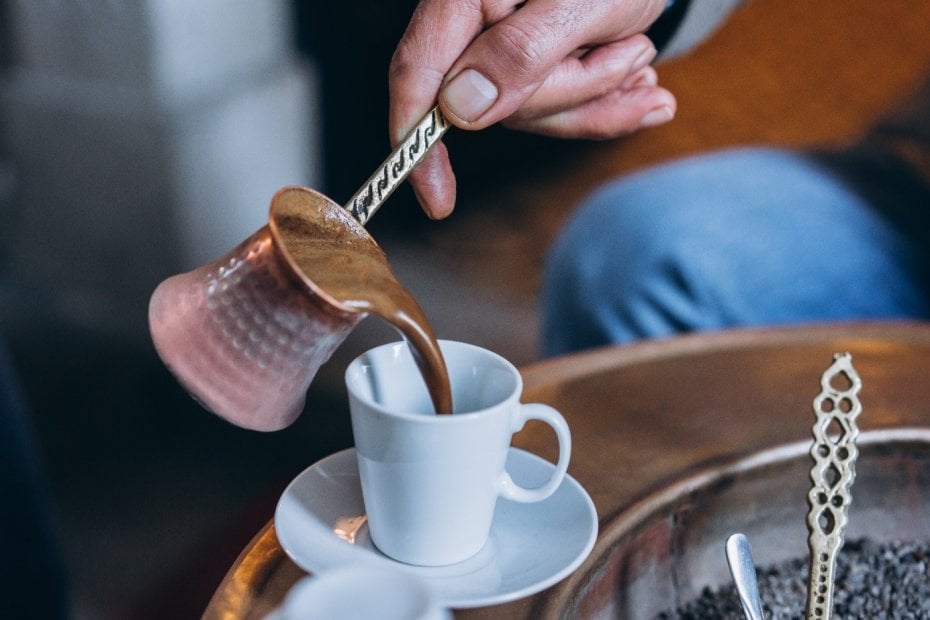 3)Health System
Many countries look up to Turkey's health system that is well developed and inclusive. Istanbul is no exception -residents here are treated well in hospitals and health care centers. For foreigners, a compulsory medical health insurance system exists but it is only around $80 a month. After all, you cannot enjoy the beauties of the city unless you're perfectly healthy!
4)Weather
Weather in Istanbul is perfect in every way -long dry summers and short warm winters make it easy to enjoy outdoors as long as you want. During winter, you can have a snowball fight with your family while in summer you can visit sea-side districts such as Büyükçekmece or Silivri. What's a better reason to live in Istanbul than all-year-round outdoor living!
5)Nightlife
A great number of bars, nightclubs, concert venues and performance halls wait for their guests in Istanbul every weekend. During summer, you can enjoy the rooftop clubs with a spectacular Bosphorus view, and in autumn you can have a drink in cozy Kadıköy bars. Whatever you do, Istanbul never sleeps.
6) Architectural Beauties
Many buildings built under the influence of Greeks, Romans and Ottomans create a visual symphony on the streets of Istanbul. The city currently has 3 UNESCO World Heritages and countless other historical and modern architectures that magnify the viewer. It is a feeling beyond description that you are surrounded by this many historical richness.
7) Outdoors
Whether you'd like hiking, swimming, climbing, wind-surfing or even a simple picnic, Istanbul is a city that offers you numerous outdoor activities. Its climate is great and greenery even greater.
8) Shopping Centers
Istanbul has become the ultimate city for shopping centers hosting both local and international, low-end and high-end brands. With the prices being affordable, you can have a shopping experience beyond the limits.
9) As Napoleon Said, "If the earth were a single state, Istanbul would be its capital."
Many centuries have passed and Istanbul is as desired as it was in ancient times. This unique city, a bridge between Europe and Asia, is breathtakingly beautiful and people fall under its spell.