All About Residences
A residence isn't yet a clear word in Turkey. When we say Residence, it comes to mind multi-story single buildings. These buildings are built in a modern style, with many households living comfortably, mostly with American-style open kitchens and white appliances. Definition; they have self-sufficient technological infrastructure that provides many services to floor owners to make life easier, 7/24 reception service, social facilities and security. Residence means that hotel comfort is generally provided in residences.
Major Features
There is a 24/7 advisory / reception at the entrance of the building. Guests are welcomed in this area and a safety barrier is created by not allowing entry to public areas without approval from the floor owners. In some luxury residences, the entrance card is defined and this card, which is scan to the elevator, only reaches the floor you will go to. This prevents intruders. Because it is seen that the living spaces of this type, which are paid high dues with the provision of many services, are also preferred by celebrities or businessmen. Therefore, the highest level of security service is their primary requests. That 's why they prefer these residences.
The reception also receives the shipments on behalf of the inhabitants and provides them to the resident when they are available. All amenities that can be found in a hotel; car rental, valet, dry cleaning, ironing, cleaning, wireless internet connection and satellite, car wash services are offered. Building and Facility Management companies, which constitute the infrastructure of these services, provide many services from the common money pool and provide services to ensure that costs aren't reflected in building fees.
Residence projects designed in boutique form provide all the facilities, but they offer structures that allow you to draw breathe as architecture and expand parallel instead of the vertical. Although there are no landscaping restrictions in the residences, projects with large landscape areas are in high demand. Residence projects built upstate when they were first popular can be found almost anywhere in the city today. Buyers and hirers especially prefer projects close to the city center. For projects located outside the city, the opportunities in the city center are expected to be included in the project. Most preferred by the world of art, sports, business and politics, residence projects can appeal to buyers and tenants from all sectors thanks to many construction companies. So living in the residence is no longer luxurious.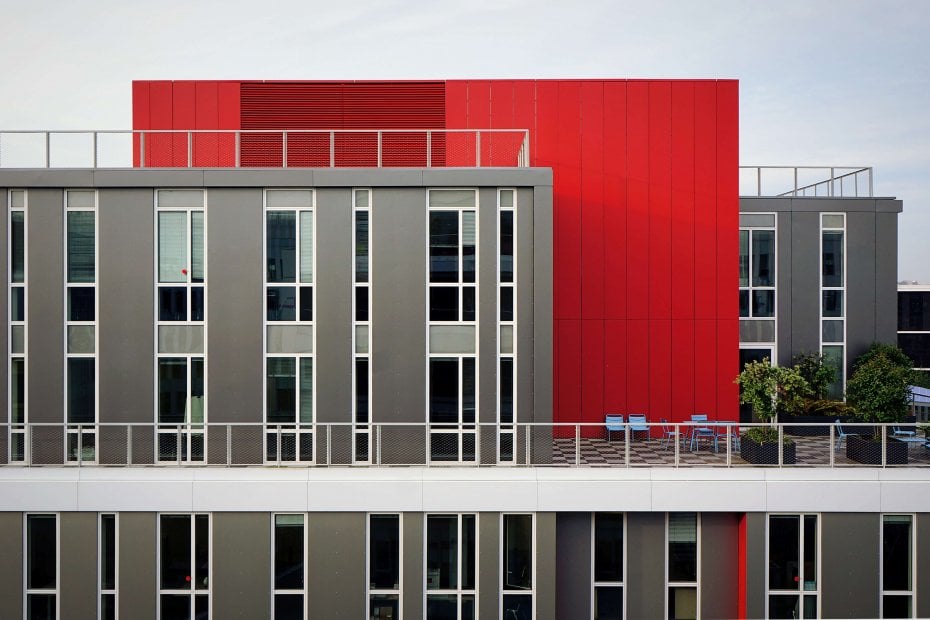 Advantages
If we list the advantages of living in Residence;
• High-level security service,
• No parking shortage,
• The existence of a smart building system where everything is electronic,
• No problems such as power outage and water outage,
• The restaurant is open until late hours,
• Concierge services such as dry cleaning, hairdresser, ironing,
• Existence of social activities such as gym, Turkish bath, sauna,
• Features such as sound insulation and ventilation,
• Satellite and internet connection are present,
• Technical service,
• Management to resolve complaints as soon as possible,
• Giving particular importance building cleaning,
• Respectful and well-cared staff and service personnel,
It is possible to add many more advantages. But high dues, lack of balconies and gardens can be said as disadvantages.
Other Important Details
There are also buildings where none of these features exist. The buildings which rendering very limited services with receiving high contribution, have been increasing recently. A star rating is available based on the services provided at the hotels. However, it is unfortunately not possible to implement this in residential buildings. Therefore, it may be preventive for consumers to be more conscious about this issue and to oppose high dues in return for the services they don't get.
Another thing is; The real definition of residence is its ease of transportation and its location in the city center. The residences are smaller in square meters. It is a concept designed to address single or childless families, providing hotel comfort, minimizing the time lost between work and home and not to deal with household problems. There are even examples where different floors are used as hotels. The construction company not only earns income from the sale of housing, but also earns revenue by operating the apartments it doesn't sell as hotels. Operation income is also obtained from other social facilities. The provision of all these services without interruption is provided by a professional management. While it is optional to transfer the management services of apartments and estates to professional firms, residence management is provided by professional firms in accordance with their concepts.