To make the right investment in real estate, many different dynamics must be considered. Factors such as your budget, borrowing limit, and the time frame you envision for earnings shape your investment. Taking the investment and population opportunities in the city into account affects your success. It is essential to follow the pulse of the city to make the right investment.
It is good to follow the projects that have been planned and started to be built in Istanbul in recent years to gain profit. In addition to projects such as Canal Istanbul, 3rd Bridge, 3rd Airport and Northern Marmara Highway, investments such as two new city centers and city hospitals may turn into opportunities with the right moves. In addition to large projects, hotels, schools, and shopping malls offer you the chance to gain earnings in real estate investment. The investor needs to evaluate the areas where new transportation routes would cause an urban transformation in this context. In light of these developments, there are many districts in Istanbul that you can choose for real estate investment.
Bahçeşehir, Göktürk, Beylikdüzü, Büyükçekmece, Silivri, and Esenyurt districts may be the right choice for real estate investment because, with the addition of mega-housing projects to the development of the metro network, these districts continue to grow towards the periphery. Also, thanks to the increase in the population, investments such as hospitals, schools, hotels, shopping centers are being made rapidly. Opportunities in these districts with growing populations will easily turn into a lucrative investment. Besides, due to the Canal Istanbul project, which will be started soon, both housing and land prices in Küçükçekmece, Avcılar, Esenyurt, Arnavutköy, and Başakşehir districts will increase considerably soon. This route should be taken into consideration when planning investment.
Esenyurt
Esenyurt is one of the districts where property developers show great interest. It is the district with the lowest square meter price of housing for sale in Istanbul.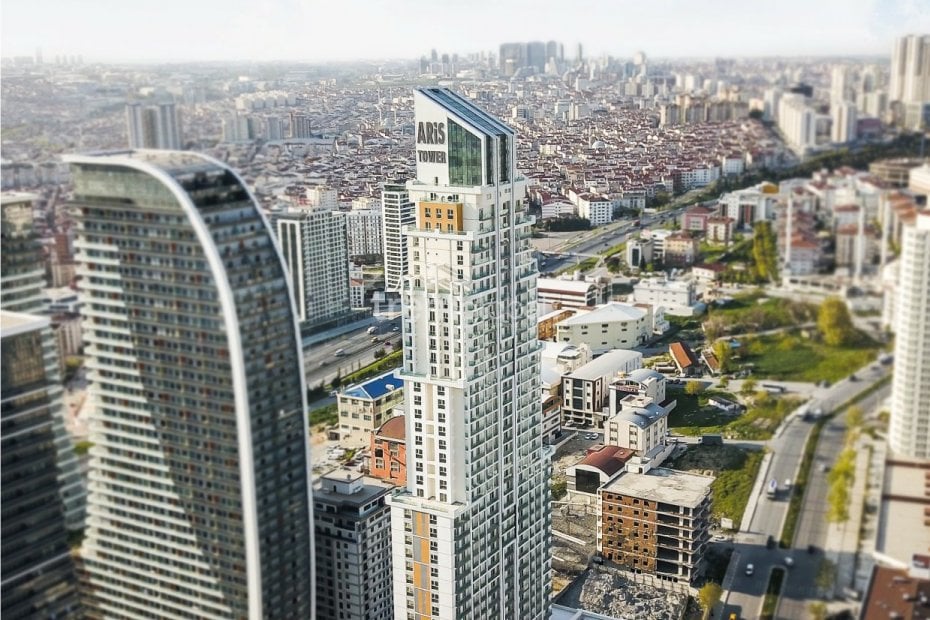 Aris Grand Tower
You will live life at its peak with the Aris Grand Tower project, which consists of 310 residential areas and 18 commercial areas in a 6500 m2 area. The 42-storey Aris Grand Tower project, which consists of 1+1, 2+1, and 3+1 apartment options, shows its difference with its unique location. Aris Grand Tower is only 1 kilometer away from the metrobus and E-5 highway, and only 10 minutes away from the TEM highway.
Beylikdüzü
Standing out with its regular urbanization and proximity to universities, Beylikdüzü is one of the choices of those who want to invest in affordable housing. Since the district is also close to many universities, it attracts the attention of those who are planning to invest in real estate.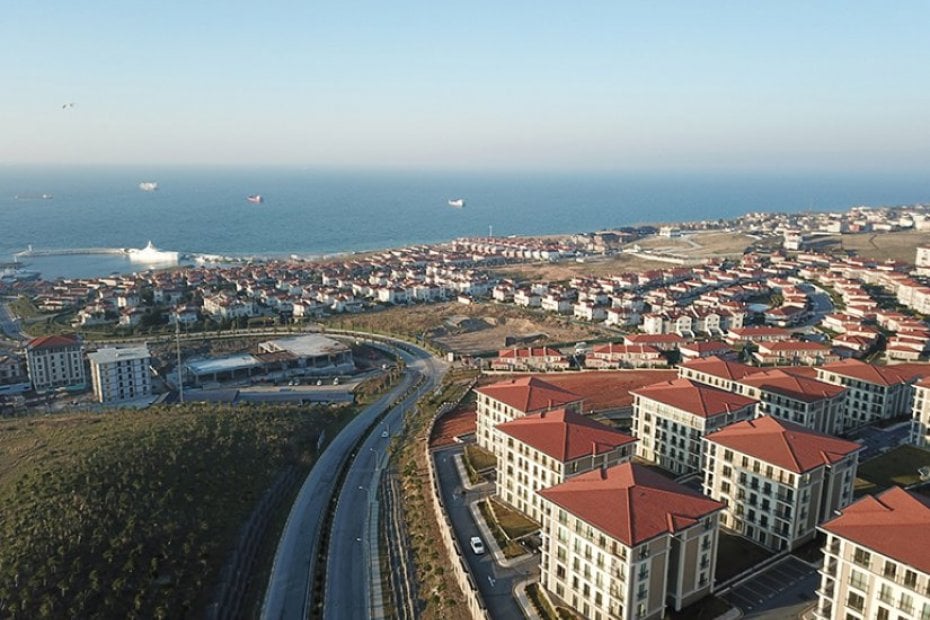 Coral City Istanbul
Coral City Istanbul is an ideal living space for those who wish to enjoy 24-hour pleasure of the sea. The sizes of apartments range from 78 m² to 363 m². In addition to all kinds of sports and shopping facilities, there is a marina with 500 boats in front, a 1,5 km coastline, and spacious gardens.
Başakşehir
Ispartakule, which is the first exit point from TEM in Başakşehir, is a giant center with thousands of residences today. By combining the main road at the entrance of Bahçeşehir with Ispartakule, projects will be built one after another on the large land in between. The region is expected to gain at least 30% in value, with new projects and metro line.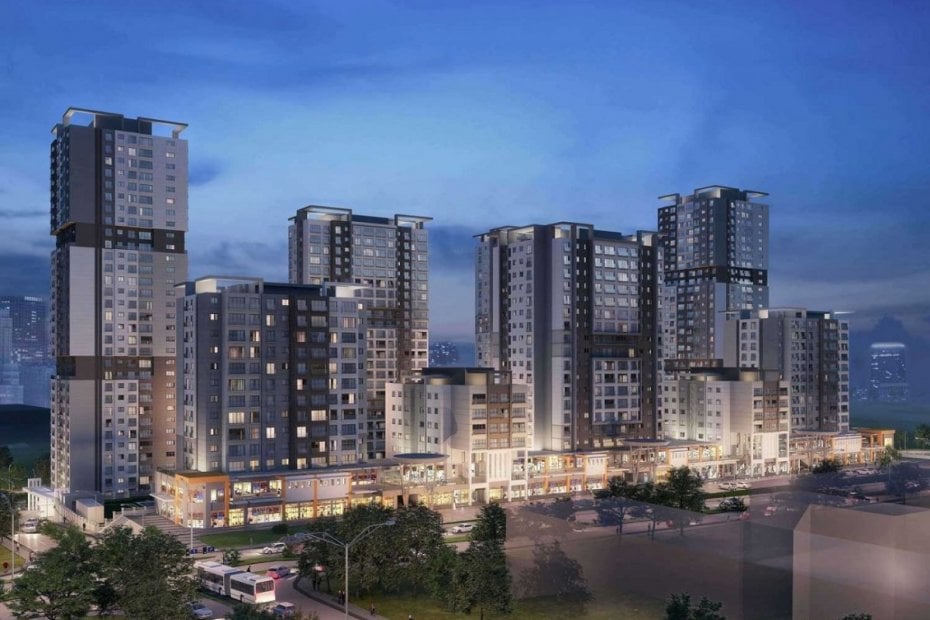 Europia Zest
You are one step closer to a happy tomorrow with the modern architecture of Europia Zest Project that will increase your quality of life. Europia Zest is very close to Yavuz Sultan Selim Bridge and 3rd Airport connection roads.