Turkey is making great progress in saving rather than investing in the health field in recent years. The country is expected to have a total of 28 city hospitals by 2021. These hospitals and projects are located in Bursa, Ankara, Istanbul, Kayseri, Gaziantep, Isparta, Yozgat, Mersin, Manisa, Elazig and Eskisehir. In city hospitals, a quality and qualified health service is provided in the comfort of a five-star hotel. These investments are referred to as the modern face of Turkey, the quality of health services is increasing with each passing day. In the polyclinics serving in every branch, the privacy of the patients is prioritized. The rooms of these hospitals have bathrooms, toilets, wardrobes and refrigerators that maximize privacy and comfort.
In city hospitals, there are state-of-the- art medical devices in the treatment of patients and the most prestigious operating rooms in international standards. There are state-of-the-art laboratories where the most accurate and reliable results can be obtained from the tests. There are sterilization units needed for hundreds of equipments used in operating theaters and life support units that allow monitoring and measurement of patient parameters. In these hospitals, solutions related to all health-related problems are concluded in a center. City hospitals also increases the value of Turkey is a magnificent moment while building the hospital of the future. That's crazy projects city hospital in Turkey;
Gaziantep City Hospital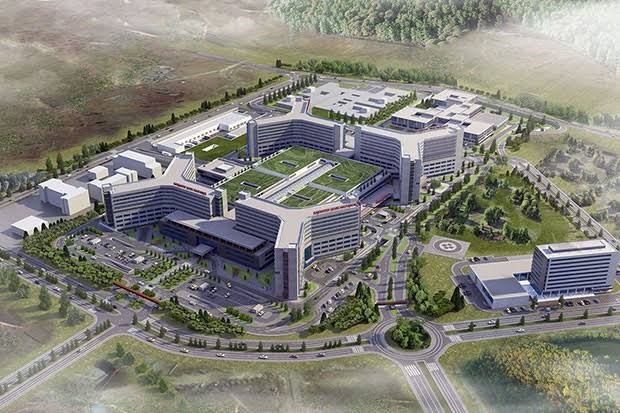 Gaziantep City Hospital, which is planned to be opened in 2020 and most of which has been completed, has a capacity of 1875 beds. Within the project area built on an area of ​​638,089 square meters; main hospital building, Provincial Health Directorate building, technical services building, physical therapy and rehabilitation building and high security forensic psychiatry building. There is also an indoor and outdoor car park with a capacity of 3082 vehicles.
Istanbul Ikitelli City Hospital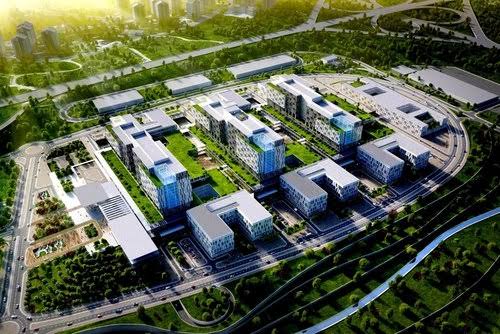 Ikitelli Istanbul City Hospital, the quality of health services in Turkey is expected to significantly increase. Adult and pediatric intensive care units, gynecology and burn units, iodine treatment area, IVF center, robotic drug preparation, bone marrow transplantation, stone crushing unit, radiotherapy, nuclear medicine, organ transplantation unit and general diseases center and so on. The hospital has a capacity of 2682 beds and has 89 operating theaters.
Kocaeli City Hospital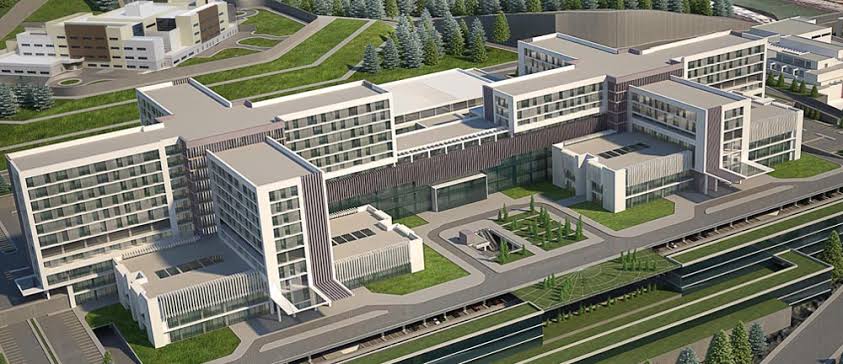 The Kocaeli City Hospital Project, which was realized with an investment of 350 million Euros in total, has a capacity of 494 beds. The hospital project includes 116 beds of oncology hospital, 124 beds of cardiovascular diseases hospital, 246 beds of maternity and children's hospital, 100 beds of high security forensic psychiatric hospital and 100 beds of physical therapy and rehabilitation hospital.
Kütahya City Hospital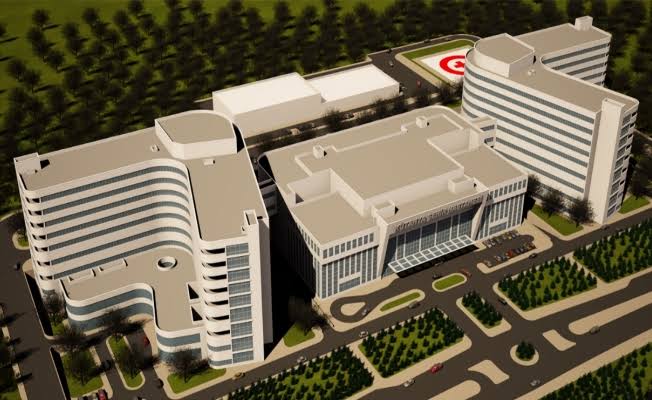 A giant hospital with 177 examination rooms, which is built on a total land of 149,926 square meters, is eagerly awaited. Kütahya City Hospital, 56 general (42 adult 14 pediatric), 5 cardiovascular surgery and 18 neonatal units, including 79 units of intensive care units. In addition, there are 17 operating theaters, 15 of which are general, 2 of which are caesarean section.
İzmir Bayraklı Integrated Health Campus Project
Izmir.jpg">
The giant project, aiming to increase the health service in İzmir to a higher level, has been established on a construction area of ​​573,546 square meters. İzmir Bayraklı Integrated Health Campus Project has a capacity of 2060 beds, 300 beds physical therapy and rehabilitation hospital, 100 bed oncology hospital, 715 bed general hospital, 100 bed high security forensic psychiatric hospital, 424 bed gynecology and child diseases hospital and 380 bed Cardiovascular surgery hospital.
Sanlıurfa City Hospital
Sanliurfa.jpg">
Sanliurfa City Hospital has an area of ​​436.172 square meters. The city hospital project in this area includes 200-bed cardiovascular, 200-bed oncology, 100-bed rehabilitation, 80-bed psychiatric hospital and 520-bed training and research hospital. The hospital, which is planned to have a total of 1700 beds, is expected to improve the quality of health services in Şanlıurfa. The hospital is planned to be opened in 2021.
Konya Karatay City Hospital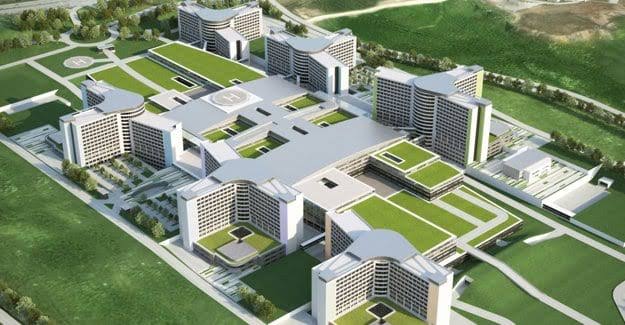 The project, which is under construction and established on an area of ​​412.187 square meters, is planned to be increased to 1250 beds. In the hospital, 418 beds are allocated for the maternity and child unit and 420 beds for the general hospital department. Konya Karatay City Hospital, which is a city hospital with 838 beds in total, has a closed area of ​​279 thousand square meters.
Turkey's crazy project of city hospitals in Istanbul Sancaktepe 3 million square meters in 4 thousand beds with thousands of patients to general hospitals that will offer the possibility of treatment, gynecology and children, neurosciences, physiotherapy, psychiatry, cardiology, one with oncology and orthopedics department the opening of a city hospital is also planned.
These are not the only crazy projects in the country. 1081 in Eskişehir, 3711 in Ankara, 1038 in Elazig, Mersin in 1300, Isparta, 755, 475 in Yozgat in Manisa, 558, Kayseri bed capacity in 1607, with all the health units in hospitals and treatment services in Turkey continues to meet all expectations in the field of health.