Cypriot cuisine is the culinary traditions and practices originating from Cyprus. It is heavily influenced by Middle Eastern, Greek and Turkish cuisines while also sharing similarities with Mediterranean cuisines like Italy and France.
Typical of Mediterranean cuisine, frequently used ingredients are fresh vegetables such as zucchini, green peppers, beans, carrots, tomatoes, cucumbers, lettuce and grape leaves, and pulses. Olive and olive oil have a significant place in Cypriot cuisine as well.
Generally, Cypriots prefer well-seasoned but not spicy food and fruits are also an essential part of the meals. As an island country, seafood dishes are undoubtedly very common in Cypriot cuisine, calamari, octopus, red mullet, sea bass and gilt-head bream being primary examples.
Although Nicosia is a multicultural city where it is possible to find examples from nearly all cuisines around the world, here are some of the most famous dishes that originated on the island.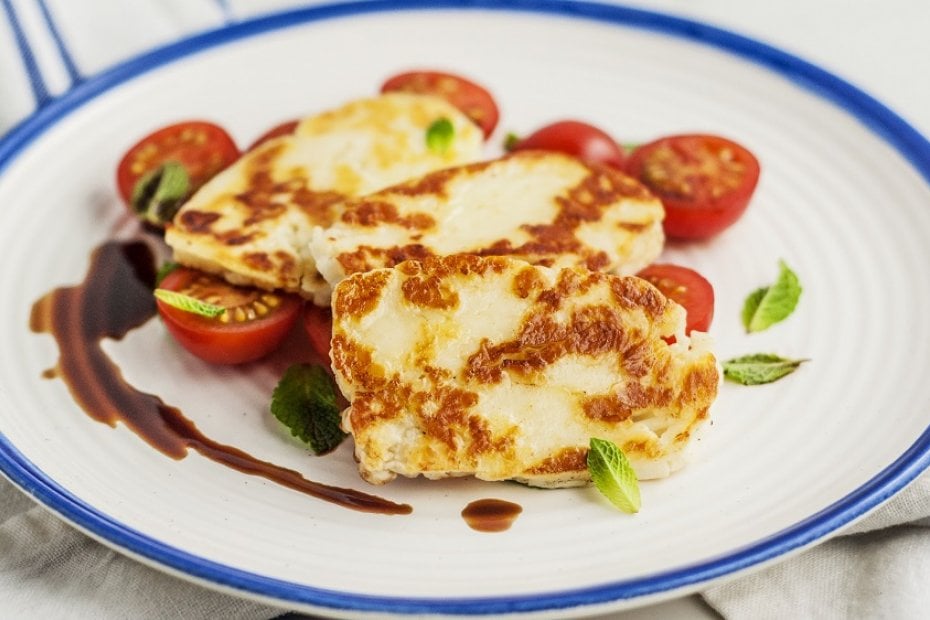 Halloumi
Halloumi is probably Cyprus' most famous product, and its popularity extending to many countries throughout Europe and the Middle East. It is a cheese produced by combining goat milk and sheep milk before being set with rennet. Halloumi's high melting point means it can be easily fried, grilled or served cold alongside freshly sliced watermelon to create the perfect summer dinner.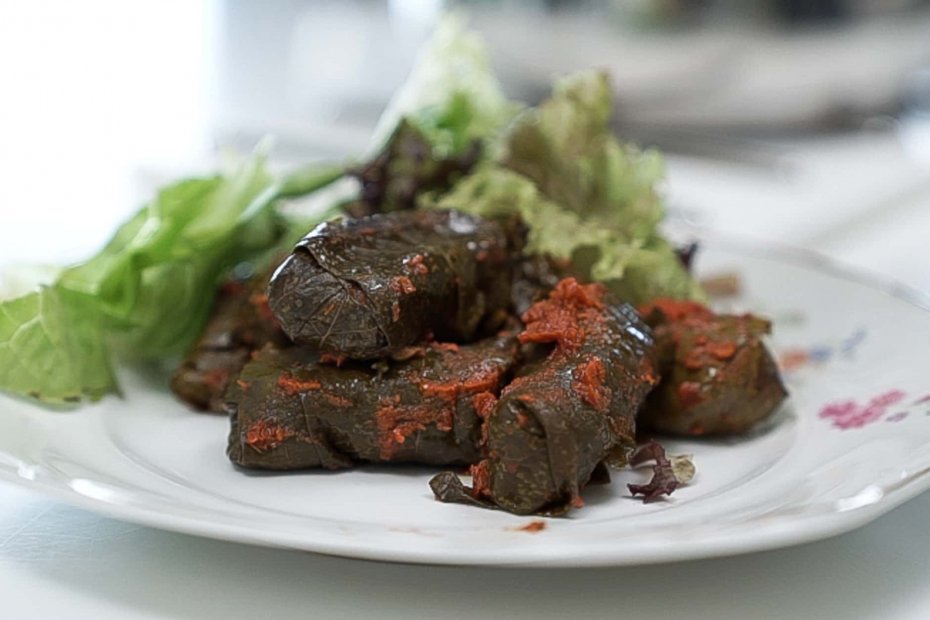 Koupepia
Also known as "yaprak sarması" in Turkish cuisine, this dish can be described as stuffed vine leaves. Minced meat, rice, onions, tomatoes and a mixture of herbs are used as filling and carefully wrapped in fresh vine leaves.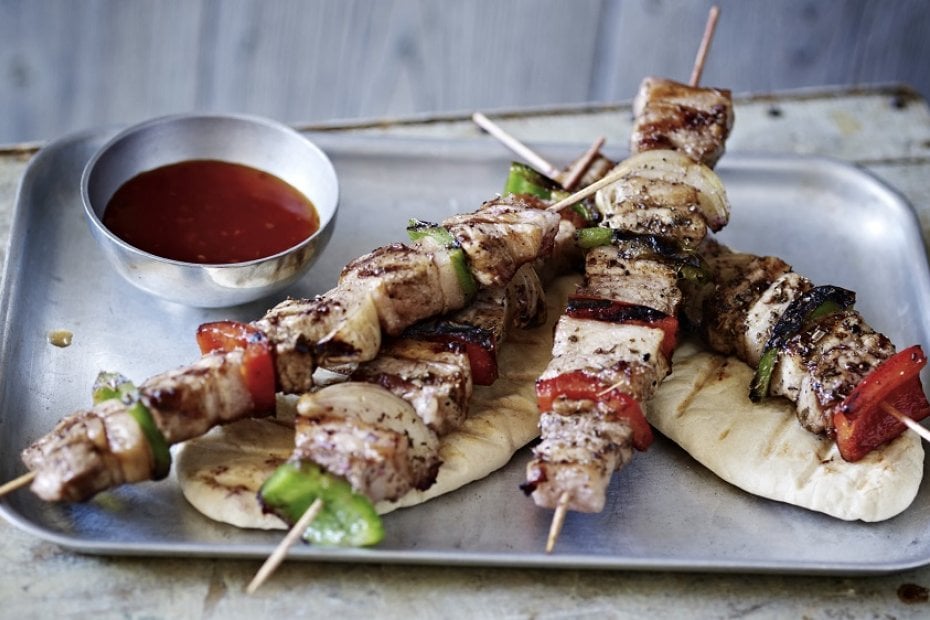 Souvlakia
A slight twist to the Greek dish named Souvlaki, the Cypriot version consists of small pieces of charcoal-grilled meat on a skewer (shish) and a large amount of salad filling. It's a very popular meal, as many locals catch up over a pitta of souvlakia. The pitta bread used is thinner and larger than the Greek version.