Fantastic playgrounds are designed for children to have a pleasant time in Istanbul, learn while having fun, socialize and throw away their energy. Playgrounds have developed considerably in recent years. The playgrounds in different regions are among the top choices of families with children in Istanbul. These enjoyable activities, which can be done as a family during school exits or during holidays, are very popular in the city. Here are Istanbul's Fantastic Playgrounds…
1. Legoland Istanbul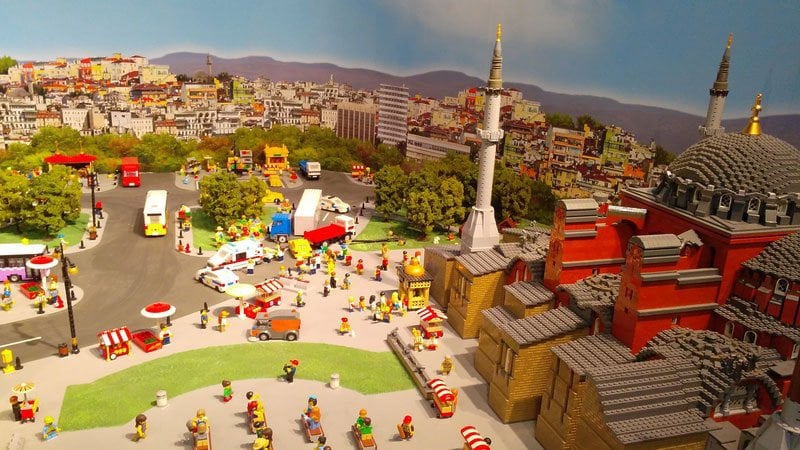 Eastern Europe and Turkey opened the first Legoland Discovery Center Legoland known as Istanbul, located in Bayrampaşa. Legoland, which has been entertaining its visitors since 2015, offers a wonderful world for lego enthusiasts. This huge world of legos is situated on an area of ​​3,000 square meters. The tour starts with cinema about Legos. Legoland Istanbul is one of the fantastic playgrounds of Istanbul. After watching the 4D cinema, visitors will have fun creating their own characters in the Lego Pools at the Lego Factory. Next comes the laser game. Many other fun activities await the children on a crazy adventure to rescue the imprisoned princess. Activities such as houses, cafeterias, car races and many more...
2. Kidzmondo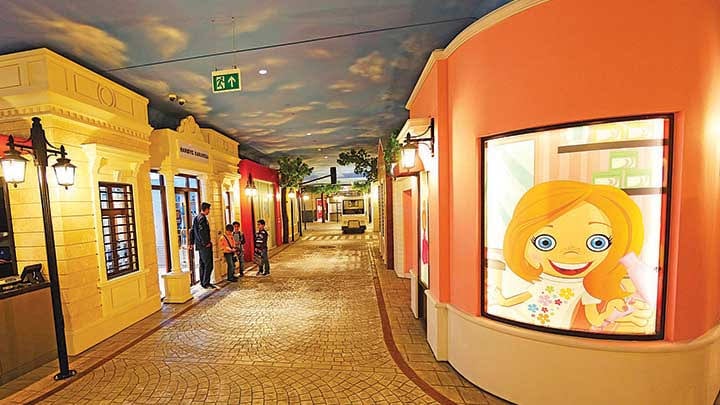 Kidzmondo is a children's city built entirely with children in mind. It is located in Mecidiyeköy Trump shopping center. All the details inside are designed for children and designed in 70% dimensions. Kidzmondo, one of the top playgrounds of Istanbul's fantastic playgrounds, offers children not only entertainment but also education by opening the doors of real life. Here, children can choose different occupational groups such as firemen, doctor, radio station, police, banker and theater player and try their work. They also receive hands-on training when they meet a firefighter or how to treat an emergency patient. Children working in professional groups earn money for Kidzmondo and can use it to buy chocolate or toys. Kidzmondo teaches the meaning of working and earning money by entertaining.
3. Jurassic Land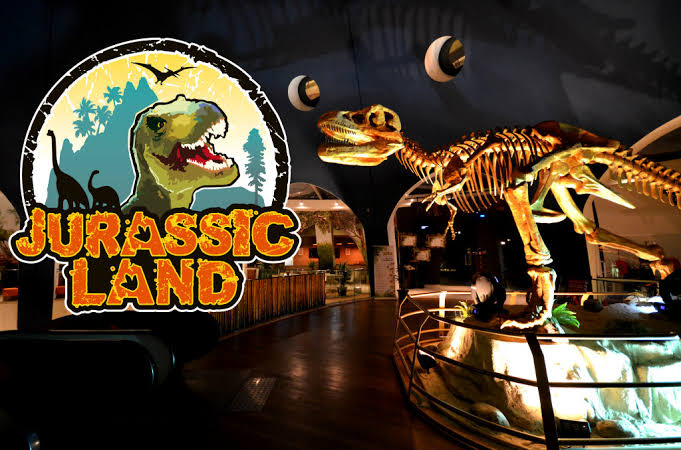 Jurassic Land, unparalleled in Turkey is Europe's largest dinosaur park. Forum located in Bayrampaşa is located in Istanbul. Designed for people of all ages to have a pleasant time. This playground features many units and playgrounds with interesting details in a different concept. Within the Jurassic Land, one of the fantastic playgrounds of Istanbul; There are 70 dinosaurs in one to one motion model, 4-dimensional cinema and dinosaur stories. The Jurasic Land Museum, the Excavation Area, designed specifically for children in an area of ​​50 square meters, includes Dino Laser Tag and Hunter Laser, where a fun battle between dinosaurs and laser guns is launched. The Toy Store features hundreds of different toys, almost all of them dinosaur-themed and cannot be found anywhere else. Designed for birthday events and parties, Dinosaur Island and Jura Terrace Cafe and Sport Cafe.
4. Moi Park Entertainment Center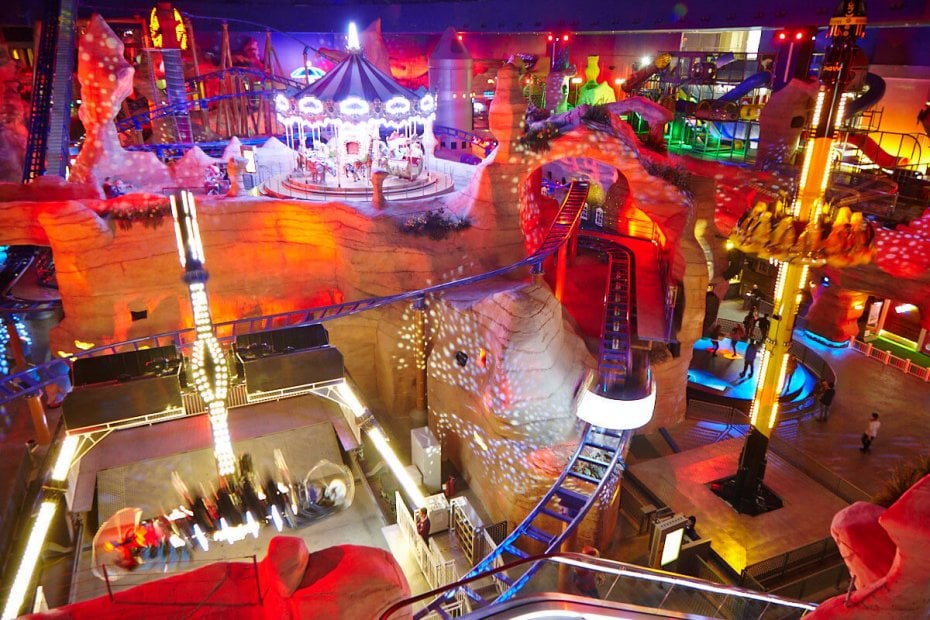 Moi Park is one of the largest amusement parks in Istanbul. It is located in the Mall of Istanbul shopping centre in Basaksehir. It is built on an area of ​​12,000 square meters, Moipark serves as the largest indoor amusement park in Europe. On the top floor of Moi Park, which creates a different world for children, there is a huge area where children between the ages of 4-10 can have fun with different activities. On the lower floor of the park, there is a world full of adrenaline, where children and adults over the age of 10 can reach the peak of excitement. There are thirty different entertainment areas in the area of ​​Moi Park. In addition to the vibrant world full of activities, there are also demonstrations by mascots. Interactive shows are performed every weekend from 15.30 to 19.00. It is only open on Mondays between 12: 00-22: 00 and other days on 10: 00-22: 00.
5. Babalu Amusement Park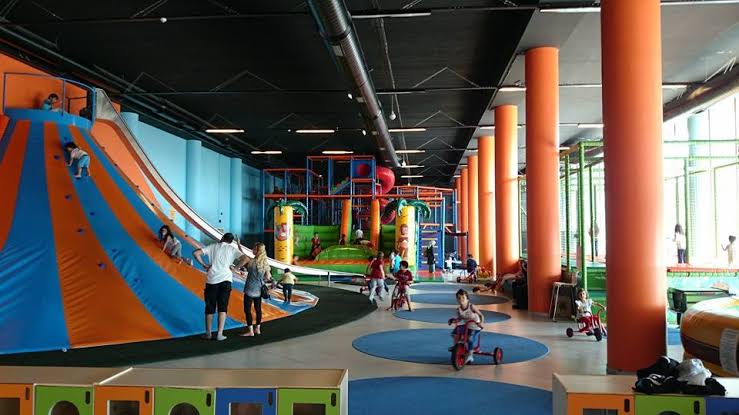 Babalu Amusement Park provides the ground for children to socialize while having fun and throw their energy in the best way. Babalu Amusement Park is located in Basaksehir. Developed specifically for children, this playground is often preferred because of the safe playgrounds. Children over the age of eight can spend time alone with their parents' signature. The park has a total of 20 different playgrounds with climbing areas, jumping areas and slides.
6. Bostancı Amusement Park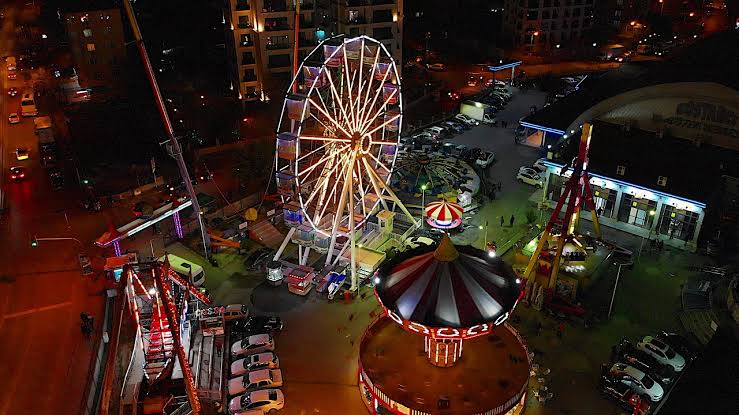 Bostancı Lunapark continues to entertain everyone who comes for many years at full speed. It is one of the oldest amusement parks in Istanbul. It is located on the Anatolian side. There are gondolas, bumper cars, train, horror tunnel, ballerina, ferris wheel and many other toys in the amusement park which gives visitors a chance to have fun.
7. Isfanbul Theme Park (Vialand)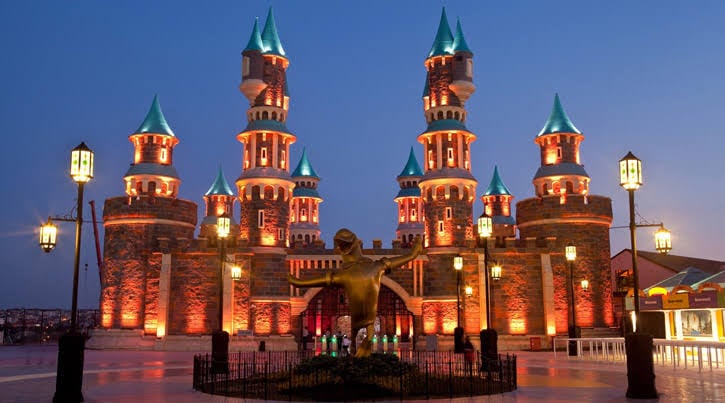 Vialand is place in Turkey's first theme park concept. It is known as the native Disneyland, Isfanbul is a fantastic park offering special entertainment for all age groups. It islocated among the fantastic playgrounds of Istanbul, the park continues to entertain its visitors seven days a week. The excitement in the park is always at its peak. The park, also known as Vialand; Exceeding 110 km speed, Nefeskesen, Fatih's Dream, Crazy River with a length of 700 meters, a crazy journey, 15 meters from the height of the ship in a small pond, leaving the Viking unit, 160-meter-long Tunnel and 80 km speed adventurers. There are shopping malls, cinemas, restaurants, shops and bowling alley in İsfanbul where different entertainment types are designed for each age group.