The lowest housing price in Istanbul with an average square meter price of 2.209 Turkish Lira Esenyurt district stands out. It is 2.240 TL Arnavutköy district, 2.300 TL Silivri district, 2.322 TL Beylikdüzü district,2.350 TL Sancaktape district follow it. Beside the district of Esenyurt, where the cheapest housing is located in Istanbul with an average square meter price, Besiktas district draws attention with an average price of 10.632 TL.
Located state-owned bank in Turkey,to support the construction sector, which has around three hundred people in the labor market,housing loans dropped to 0.99 percent monthly interest and also took 180 months maturity. The value of the Turkish Lira, which has decreased in value against other currencies for a while, and Turkish citizens whose purchasing power has decreased expects to increase their demands. It is known that Turkish citizens are looking for cheaper priced projects due to the low Turkish lira and they are interested in regions involved in alternative public transport projects such as Esenyurt and Beylikdüzü.
Decreases in housing loan credit interests are triggering a lot of Turkish citizens who postponed their housing dream due to high interest rates. There are many native and foreign citizens who erode the doors of companies that produce housing projects and offer consultancy support. Housing prices came to the bottom of Istanbul to get a home, Turkish citizens are receiving loans from state banks at discounted rates. Foreign citizens take the first step to make a profitable investment due to the depreciation of the Turkish Lira against their currencies.
The cheapest housing in Esenyurt and Beylikdüzü
Endeksa, which analyzes real estate data, published housing prices according to the districts of Istanbul. According to the research, the lowest-priced housing in the city of Istanbul square meter price is 2.209 TL Esenyurt district and it's continueing 2.240 TL Arnavutköy district, 2.300 TL Silivri district, 2.322 TL Beylikdüzü district, 2.350 TL Sancaktape district.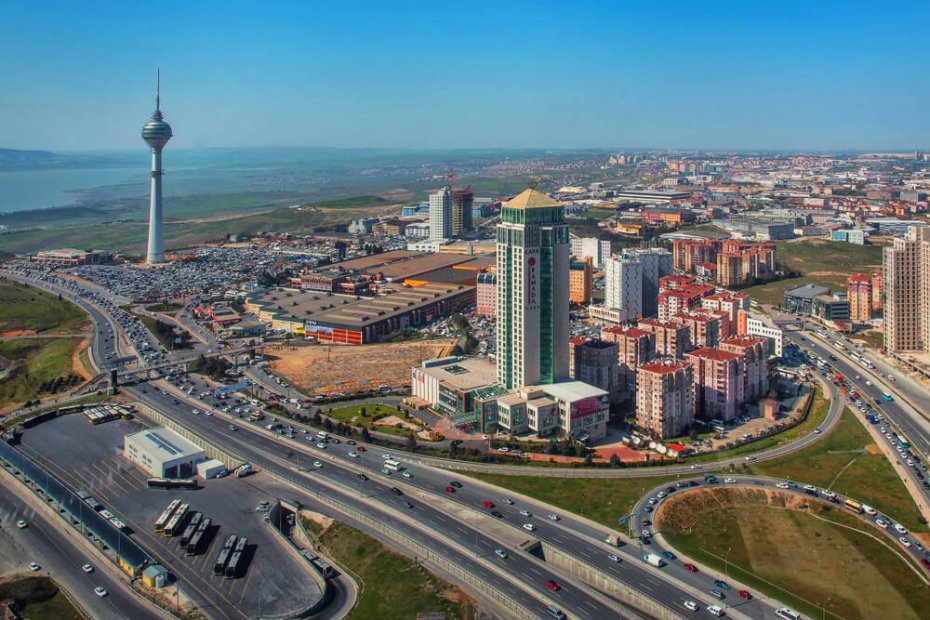 Çatalca, one of the most prominent districts of Istanbul's other 39 districts has an average price of 2.596 TL. This is changing in other regions like 2.778 TL in Esenler, 2.851 TL in Pendik, 2,867 pounds in Bağcılar, 2,881 TL in Çekmeköy, 2,965 pounds in Güngören, 2,984 TL in Tuzla, 3,000 TL in Gaziosmanpaşa, 3088 TL in Bahçelievler, Büyükçekmece 3.125 TL, 3387 TL in Kartal, 3.446 TL in Ümraniye, 3.497 TL in Bayrampasa.
The most expensive housing in Besiktas, Sarıyer and Bakırköy
The most expensive houses in Istanbul are located in Beşiktaş district. The average square meter prices in this district goes up to 10,632 TL, Beşiktaş is followed by these regions.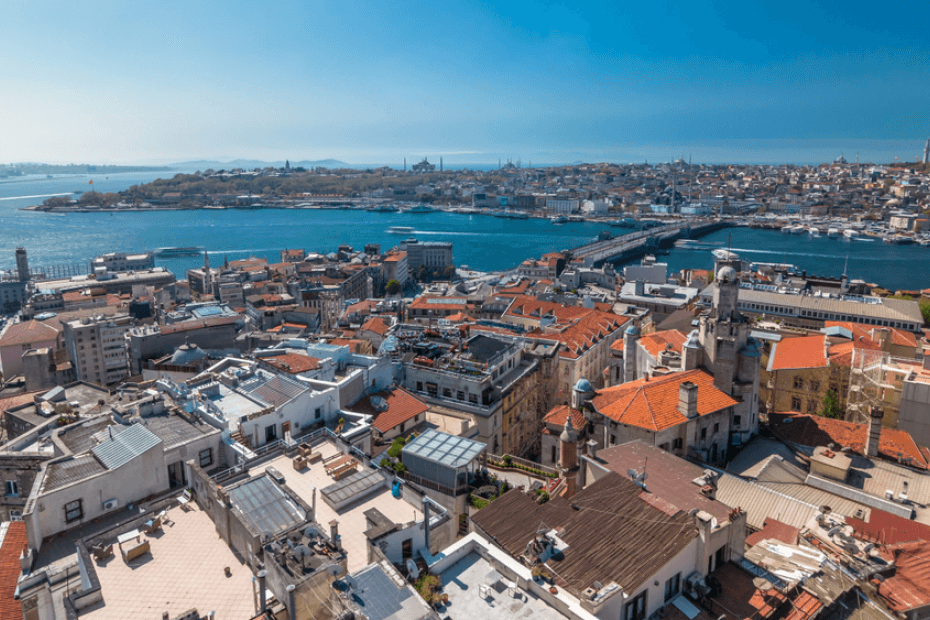 With 9,195 TL Sarıyer, 8.407 TL Bakırköy, 7.094 TL Kadıköy, 7.069 TL Beykoz, 6,224 TL Adalar, 5,481 TL Beyoğlu, 5,212 TL with the Şişli. The average square meter prices are 4,619 TL in Üsküdar, 4,541 TL in Ataşehir, 4,268 TL in Zeytinburnu, 3,946 TL in Fatih, 3,883 TL in Maltepe, 3,653 TL in Eyüpsultan, 3,650 TL in Şile, 3,645 TL in Kâğıthane, Başakşehir 3.586 TL, Küçükçekmece 3.524 TL shared in the research.
The cheapest 2+1 housing in Esenyurt
Approximately half of the population is a young in Turkey. New families generally prefer to live in 2 + 1 houses. In this respect, a newly-wed couple are demanding Esenyurt housing projects with 1.974 TL, which gives the most affordable price of 2+1 houses in average square meter value in Istanbul. Investors who buy the most housing from Esenyurt prefer this district because it is cheaper than other districts in Istanbul and because many housing projects are built within its borders.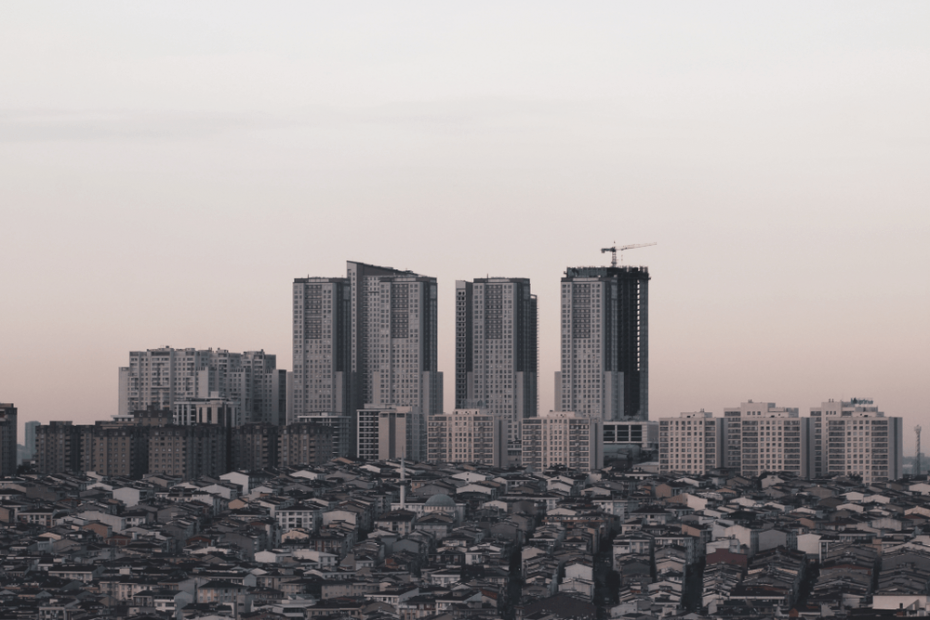 Esenyurt is followed by these regions. Beylikdüzü, 2.208 TL Silivri, 2.257 TL, Arnavutköy, 2.355 TL Avcılar, 2.375 TL, Sultangazi, 2.456 TL, Sancaktepe, 2.542 TL Sultanbeyli, 2.680 TL Çatalca. It is determined that 2 + 1 house prices are higher than the average due to the fact that the residential square meters in the center of Istanbul are smaller than the square meters of the houses not located in the center. The district with the highest square meter price in this area is Sarıyer with 9000 TL and here are the following districts. 7.949 TL Beşiktaş, 6.916 TL Bakırköy, 6.152 TL Kadıköy.
Low-price districts are rising
Looking at the house prices for sale in Istanbul, when the highest increase is seen in Ataşehir, Besiktas, Avcılar, Bakırköy, Beylikdüzü, Büyükçekmece, Esenler, Esenyurt, Fatih, Küçükçekmece, Sarıyer, Sisli and Zeytinburnu. İt is seen that in Bayrampaşa, Adalar, Beykoz, Pendik and Silivri, housing prices have decreased.