Turkish education system, is a developing system that is following and trying out modern education techniques and interacts with the education systems of many other countries. student exchange programs can be shown as an example to that. There is a good deal of exchange programs that are being carried out with many countries in the world. Aside from that, a high number of students from Iran, Turkmenistan and many Arab and European countries come to Turkey to continue or to complete their education.
Turkish Education System
Education in Turkey starts with kindergarten. The child that finishes kindergarten and is 6 years old, must start the 4+4+4 education system. Mandatory education system in Turkey is 12 years; 4 years in elementary school, 4 years in middle school and 4 years in high school. The child that has completed his kindergarten education starts his elementary school education. After finishing elementary school, starts his 4 years of middle school education. And after his middle school education, gets his 4 years of high school education. After finishing high school, the student can prepare for college and start his college education. Students in Turkey, get free education at community schools supported by the government.
In order to enroll in kindergarten the child has to be at least 36 months old and children can continue their education until they are 65 months old. When a child starts kindergarten is up to the parent. Educations and exercises are being carried out here, including fine and gross motor skills, cognitive skills and social skills developments. While helping these skills develop, preparations and educations for elementary school are also carried out.
Elementary School Education In Turkey
Children that have completed their kindergarten education over 66 months old are required to start their elementary school education. In elementary school children acquire the skills for basic reading and writing. After the acquisition of these skills, lessons on various subjects are given to children. In the first phase, these lessons start with Turkish, Mathematics and Social Studies. As the student passes his grades, new classes are assigned in subject such as Foreign Languages, Social Sciences and Science. The childrens school registration is made in the closest school to the residential address.
Middle School Education In Turkey
The students that complete their 4 years of elementary school education, must start and continue their 4 years of middle school education. Same lessons in the elementary but in more detail is is given to the children. With the guidance of the teachers some department steering is given to the children. The childrens registration is then again made to the closest schools. Students who complete 8th grade takes a high school entrance exam and is placed in a high school according to their grades and successes.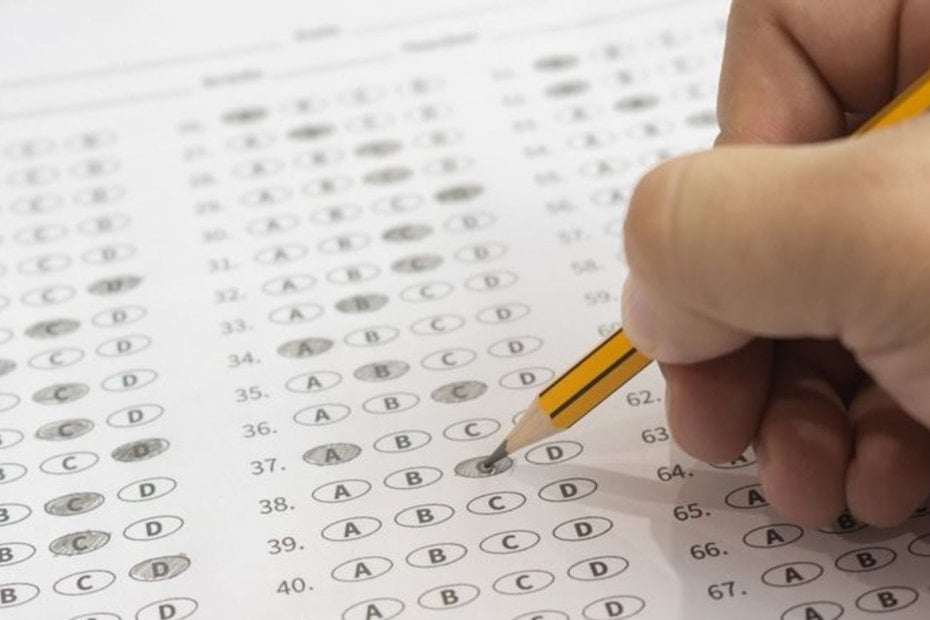 High School Education In Turkey
Students who complete their 4 years of middle school education must start their 4 years of high school education. In the high school where the student has been placed with an exam, lessons are given according to the chosen study area. High schools also vary among eachother according to the study areas. There are specialized high schools like vocational high schools and religious vocational high schools. Students who wish to continue their education and enroll in a college also start preparing for university exams.
College Education In Turkey
Students who wish to continue their education, can start their college life after 12 years of mandatory education. College programs divide in two, being; Associate Degree and Bachelor's Degree. While Associate Degree takes up 2 years, Bachelor's Degree takes up 4 years. Students who complete their college educations, can continue their education through post graduate or doctorate degree. Education is free in Turkey's government universities.
Getting Education In Turkey As A Foreign Student
If you wish to come to Turkey from abroad and get an education or have your child study in Turkey, there are some terms you should comply with. These terms and necessary information is declared by the notice published by the Ministry of National Education. According to this notice, if the foreign students have a diploma or a certificate of education that prove their accreditation, they can be enrolled in colleges according to these documents. If they do not have any documents that prove their accreditation, foreign students are taken into an interview. This interview can be performad orally or written according to the situation. After the interviews, the student whose accreditation is clarified can be enrolled in relevant colleges.
For the students that have enrolled in colleges, exercises are done in order to support their learning of Turkish.
There are some important documents necessary for getting an education in kindergarten, elementary school, middle school, high school or college in Turkey. The people who come to Turkey should have a passport, study visa and a Residence Permit of 6 months at least. (Study visa is not required during registration to colleges from children of foreign parents who have a residence permit in Turkey.) There is an e-school system in Turkey where student's education information and details, classes, exams and grades are shared with the parents. Information data of foreign students are also entered in this system too. It is possible for foreign student or his parent to log in to the system and analyse data. Foreign parents or students can log in to the system with the students id number.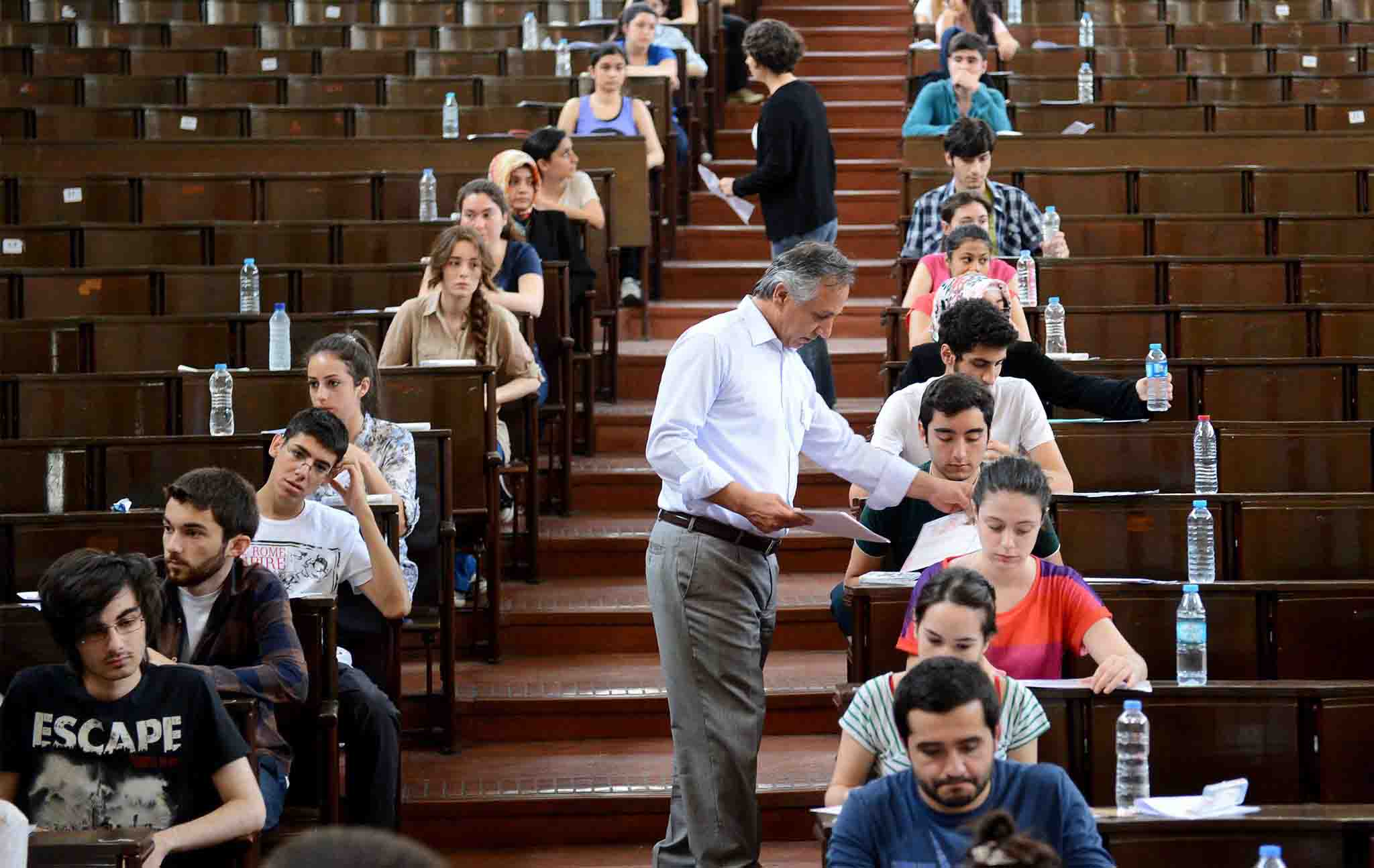 College Exams For Foreign Students
For foreign students that have completed their high school education in Turkey or looking to start their college education in Turkey, there is a requirement for them to take a Foreign Students Exam (YÖS) in order to do so. Foreign students that have taken and gotten a passing grade, can enroll in any university with their grades fitting with their accreditation. The validity of Foreign Student Exam is two years. With a law that was put in action in 2010, this exam has been taking place in universities too since 2011. This way, foreign student takes the Foreign Student Exam of the college he wants to enroll in and starts his bachelors degree according to the grade of his exam.
Every college offers information about Foreign Student Exam in their official websites. When the exam is going to take place, how much the exam fees are, exam application dates and application conditions are on the official website for the foreign students to see. While the application terms are not always the same for Foreign Student Exam they all do have one term in common; Not being a citizen of Republic of Turkey or Northern Cyprus Turkish Republic and being foreign.
Foreign Student Exam is given in two differet languages; English and Turkish. Also two sets questions are prepared for ''Basic Learning Skills Test'' and ''Turkish Test''. There are Physics, Biology, Chemistry, Mathematics, Geometry, history and Geography questions in the Basic Skills Test. In the Turkish Test, foreign student's Turkish level is examined. Students who dont get enough points from the Turkish Test, prepare for a year in Turkish and can continue their education the next year according to their grades.
Turkey is preferred by Arabic, Middle Eastern, European, African and many more countries's students and parents as a result of its successful changes in the education system, trying out new methods and offering its students a free education. Students who comply with the necessary terms and complete necessary transactions can start or continue their 12 years of education in the mandatory education system of Turkey. Afterwards they can take the Foreign Student Exam prepared by every university for itself and start their college education, continue their education. Turkey is the choice of students from all around the world in terms of multicultural democratic structure, history, natural beauties, climate and social qualities.