Located on the European side of Istanbul, Esenler does not have a large surface area but has a large population.
History
Esenler has been used as a residential area since the Byzantine period. The oldest inhabitants of this region are Greeks living in Litros and Avas villages. Esenler was a Byzantine village until the conquest of Istanbul by the Turks in the glorious times of Byzantium and contributed to the economy by cultivating various agricultural products. There are some historical ruins from the Byzantine and Ottoman periods in the district. Esenler became a district in 1993.
Transportation
Connected to the Thrace Highway and Fatih Sultan Mehmet Bridge by a side road, Esenler connects to the 02 (E-6) highway and the E-5 highway. Esenler is on a full transportation axis. It is possible to reach Yavuz Selim Bridge, 15 July Martyrs Bridge, Fatih Sultan Mehmet Bridge, and the city center in a short time. You can reach Esenler by bus, minibus, and metro.
Demographic Structure
Turks from Eastern Mekodania were settled in the villages that were emptied when the Greeks migrated to Greece during the Republic period. Litros and Avas, which remained in the position of population exchange villages for many years, kept their names until the 1930s. With the amendments made between 1937-1940, Litros-Esenler was translated into Turkish as Avas-Atışalani. Today, the population of the district is 446.276.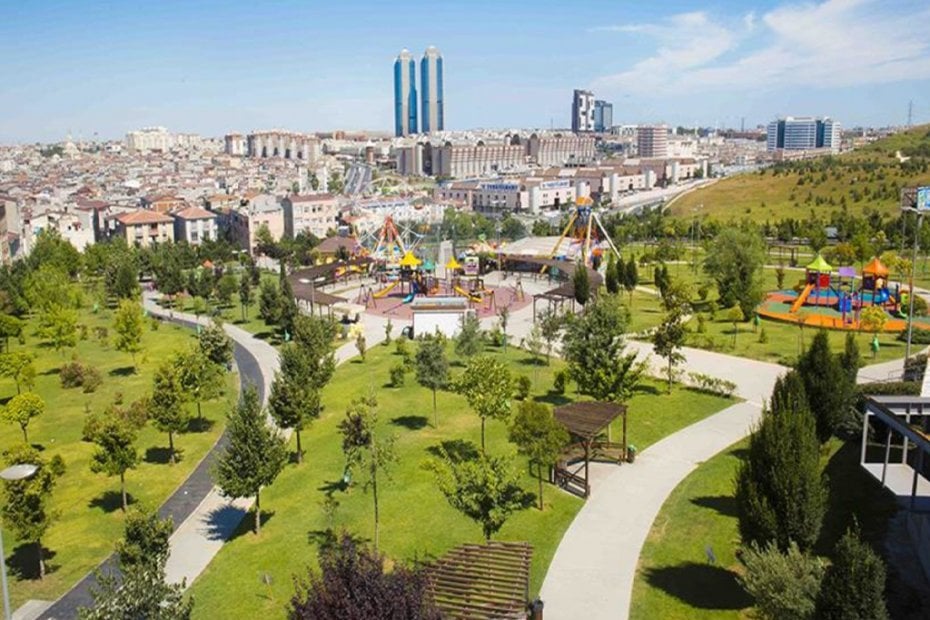 Social and Cultural Life
There are many shopping malls, restaurants, and cafes in the district where you can have a pleasant time. Apart from these, Davutpaşa Barracks, Atışalan Aqueduct, Hünkar Pavilion are among the historical places to visit.
Property Prices
Surrounded by Bayrampaşa, Güngören, and Bağcılar, Esenler stands out as one of the districts of Istanbul that has received zoning permits in recent years. The demand of real estate investors for real estate projects, which are rapidly implemented with the zoning permit, is increasing. Esenler has been undergoing a remarkable transformation recently. Mass housing projects implemented after the zoning permit renew the face of the district. The liveliness of real estate projects in the district causes an increase in current real estate prices. The metro line, which has been completed in recent years in this crowded area, eased the burden of buses and minibusses in transportation and provided relief in traffic. The subway project, built before the urban transformation, increases the value of houses and lands in Esenler.
The average residential square meter price in the Esenler district is 3,600 TL, and the return time is 19 years. The average price of a 100 square meter house in the district is between 269,986 TL and 450,000 TL. For 100 square meters of rental flats, the regional average is 1,605 TL.