Kartal became one of the most developed districts in Istanbul in the last twenty years. Located in the Anatolian side of the city, Kartal is stationed at one of the highest points in Istanbul. Kartal has 48,000 m2 in size and coast to the Marmara Sea. This district is unique with its countless qualities. With the massive migration it received in the 1980s by families all around Turkey, Kartal shows a diverse social and cultural background. As Kartal's value continues to increase with its organized structure, it is a promising district to invest in.
History
The history of this district can be traced back to the beginning of the 6th century. Archeological expeditions on settlements such as Samandıra and Yakacık have unraveled historical structures that could be related to the Byzantine period. After Seljuk's sultan Suleiman ibn Qutalmish conquered Anatolia from Byzantines between 1080 and 1083, Kartal served as a border between the Byzantines and Turks until Constantinople's conquest. The Ottomans conquered these lands in 1400. Kartal did not receive any special attention during the Ottoman reign, and its people mainly depended on fishing. After the declaration of the Turkish Republic, Kartal started to industrialize and gain population. In 1947, Kartal was classified as an Organized Industrial Zone (OIZ), resulting in its rapid growth. As settlement on this district was managed by the state itself, it has a well-planned and organized settlement structure. With the opening of a suburban train line that crosses through Kartal in 1987, this district managed to maintain its industrial importance. Today, Kartal still is one of the most chosen districts to live in Istanbul.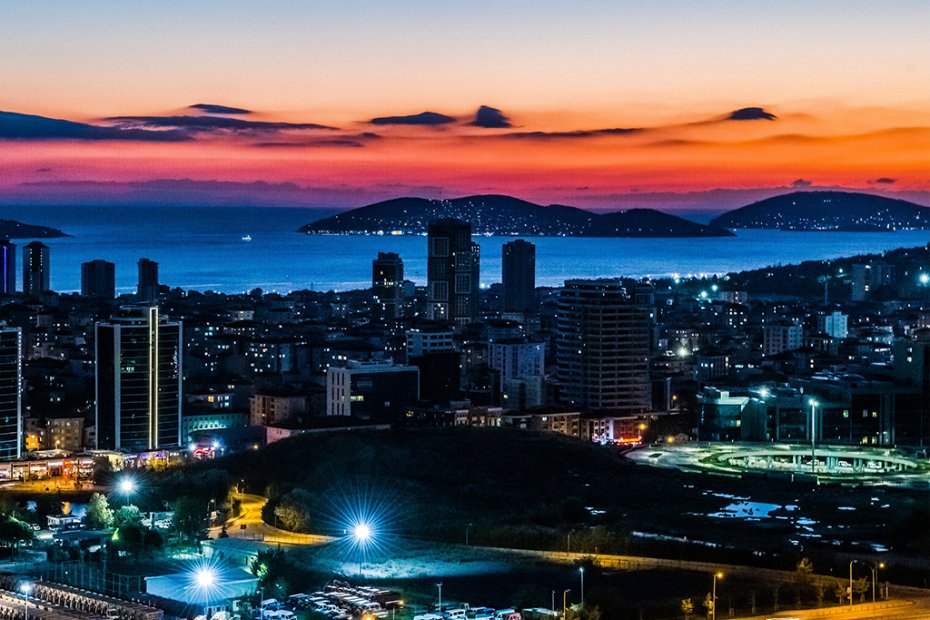 Social and Cultural Life
As mentioned before, Kartal has a culturally diverse and rich life. Especially after the 1980s, Kartal became one of Istanbul's central districts with its rapidly growing population. Kartal was one of the first districts to have its own cinema theaters and had more than ten open cinema saloons. Hasan Ali Yücel and Bülent Ecevit Cultural Centers act as a vital part of the community by arranging various events such as theatres, movie screenings, folk dances, concerts and more. Kartal has many health centers and provides one of Istanbul's richest healthcare. There are four public hospitals, three private hospitals, five policlinics, and nine health centers. With its organized urbanization, green structure, and rich culture, Kartal is one of the best districts to live in.
Transportation
Transportation in Kartal significantly developed over the years. Its first significant harbor was constructed in 1857, and it still has many harbors that function as of our day. Kartal is only 15 kilometers away from the Sabiha Gökçen International Airport. As Kartal is near the E-5 highway, it provides easy access to many parts of Turkey and Istanbul. Kartal has four metro stops and five Marmaray stops in total. Transportation by sea is commonly used Kartal with ferries that reach to Princes' Islands and Yalova. Besides, its coast reaches renowned Baghdad Avenue and Kadıköy as well.
Demographic Structure
Kartal has a total population of 470,676 and 11,766 people for every km2. 54,63% of the population is adult, 32,61% is young, and 12,76% is elderly. The people's marital status in Kartal is almost even since 48,68% of the population is married, and 51,32 of the population is single. Kartal has a high level of education, with 23,56% of the population having university or higher education and 43,42% of the people at least have high school education. Most of the population is in the B group of Turkish Social Economic Status (SOS).
Property Prices
Kartal successfully manages to provide a fulfilling high-quality life for its residents. As the years progressed, demand for properties in Kartal constantly increased as prices only went up. Over the course of four years, the average price for every square meter increased by 35,24%. In 2021, the average price for 100 square meters in Kartal is around 418,300 Turkish Liras. The estimated return rate for property investment in Kartal is 27 years. Kartal saw the constant growth it had on property prices at rent as well. With a growth of 5,82% in the last two years, renting prices average 1,309 Turkish Liras.
Real Estate Projects
Located in the heart of Kartal, Falcon Residence brings you countless privileges. This tall residence brings you the joy and comfort that you need in your life. Falcon Residence is designed for everyone to live in the most comfortable and enjoyable way. With its incredible view over the Marmara Sea and accessibility to every part of the city, Falcon Residence awaits its customers.
Laila Island aims to combine modernity with a friendly neighborhood. This project is located at the center of Kartal, with easy access to the airport, highway, and sea. Laila Island is a grand project which manages to fulfill everything that you need. With its close proximity to schools, hospitals, and shopping malls, Laila Island is the best choice for you and your family.