Küçükçekmece is a small district in size but a large one with its population. Located in the European side of Istanbul, this district has a lengthy shore that stretches to a lake which it gives its name to: Küçükçekmece. This district neighbors Avcılar and Lake Küçükçekmece to the west, Başakşehir to north, Bahçelievler to the east and the Marmara Sea to south. It was established in 1987 by Küçükçekmece leaving the district of Bakırköy with its 27 neighborhoods. Today, via Küçükçekmece's industrial power and social life, interest in real estate continues to increase gradually.
History
Even though Küçükçekmece's history could be traced back to prehistoric times with the information gathered from the Yarımburgaz Cave, it wasn't able to gain its power until the 1950s. During Roman rule over Istanbul, there was a town called Rhegion located in the center of today's Küçükçekmece. The importance of this town was that the renowned road Via Egnatia passed through this settlement, connecting Constantinople to the western world. Due to its strategic importance, this town was invaded and raided many times throughout Roman times. After the conquest of Constantinople, Ottoman Sultan Mehmed the Conqueror ordered families to settle in this region and repair its roads, houses, and bridges, serving as a small village that depended on fishing, husbandry, and agriculture. Küçükçekmece saw its rise in 1950 with its beaming industrial power. The automotive industry, textile manufactory, secondary parts manufactory and more were some of the main sectors that Küçükçemece lead in. With the planned neighborhood projects that Küçükçekmece started in the 1990s, most of the district has an organized and well-planned structure. As this district's industrial zones are built in a separate organized location, it successfully manages to create a healthy life for its residents.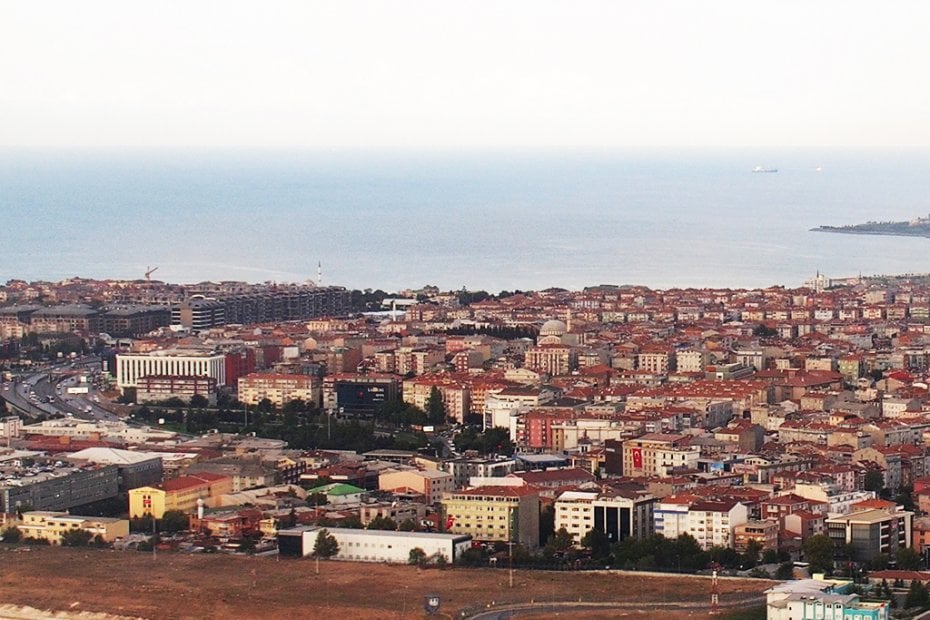 Social and Cultural Life
Over the years, social and cultural life in Küçükçekmece developed significantly as transportation to the district became easier. As Küçükçekmece is between TEM and E-5 highways that frequently used to access many parts of Istanbul and Turkey, it creates countless possibilities. In addition to roads and highways, Küçükçekmece also has many stops for many IETT busses, metrobus, and Marmaray train line. With these public transportation options, Küçükçekmece's value increases as it provides easy access to the furthest points of Istanbul. Küçükçekmece district is essentially an organized industrial zone with more than 200 factories and 10,000 manufacturers. The municipality of Küçükçekmece aims to create an optimized community for its residents. There are many public amenities in the district such as Atatürk Olympic Stadium, Cennet Culture and Art Center, Halkalı Culture and Art Center, shopping malls, funfairs, sports academies and more. There are 62 primary and middle schools, 22 high schools, 12 private schools and 3 universities. In addition to everything that Küçükçekmece provides, its amazing scenery over Lake Küçükçekmece is the cherry on top.
Demographic Structure
Küçükçekmece has a population of 792,821 and a population density of 20,863 people for every km2. 53,18% of the population is adult, 37,60% is young, and 9,22% is elderly. While 46,15% of the population is married, 28,45% is single. 70,52% of the population has either primary, middle, or secondary education, while 17,52% have a university or higher education.
Property Prices
Average property prices in Küçükçekmece showed immense growth over the years. With an increase of 31,78% in four years, estimated total income from real estate investments in Küçükçekmece increased by 54,27% over four years. The average property price for 100 square meters property is 437,500 Turkish Liras. Küçükçekmece saw the constant growth in renting prices as well with a 28,87% increase in the last four years. The average renting price for a 100 square meter property in Küçükçekmece is 1,821 Turkish Lira.
Real Estate Projects
Located in one of most refined neighborhoods of Küçükçekmece, Boulevard Residence is the best choice for you and your family. Near public hospitals and countless schools, this project provides countless opportunities. Boulevard Residence is exceptional with its proximity to E-5 and TEM Highways, metro lines, shopping malls and more.
Livid Royal aims to give the best to your family. Combining busy work life with a calm social life, this project provides every necessity you need. Livid Royal awaits its residents with its comfortable environment.
With an amazing view over the Lake Küçükçekmece, Lakeside Heaven comes with countless luxuries. Located in the coast of Lake Küçükçekmece, colorful gardens, tall pine tree, and natural life are what Lakeside Heaven provides. Grand parking lot with a capacity of more than 700 vehicles, increased security, huge malls are some of the qualities that Lakeside Heaven provides.