Maltepe is one of Istanbul's biggest districts located on the Anatolian side with a shore to the Marmara Sea. Maltepe neighbors Kadıköy, Kartal, Sancaktepe, and Ataşehir districts. This highly populated district provides countless qualities and makes up to be one of the best districts to live in Istanbul. With its proximity to the city center, developing industry, historical heritage, cultural and social welfare, planned neighborhoods, Maltepe continues to grow every year. As many contractors look upon bright projects in this district, Maltepe is a valuable asset in the portfolio of many investors.
History
Maltepe was initially called ''Bryas.'' Bryas was a small coastal village filled with monasteries during the Byzantine reign. As Bryas was home to many saints and religious icons, it hosted many imperial structures as well. There was a palace named ''Bryas Palace'' built in today's Maltepe during Byzantine control proved by documents, but such palace was never found at all. The population continued to gradually increase since Bryas had rich water sources but took severe damages after the devastating earthquake of 1509. The Ottomans showed their dominance in Maltepe after the conquest of Constantinople by making this place a common camping ground for the Ottoman armies. It has been documented that Ottoman Sultan Mehmed the Conqueror passed away in 1481 near Maltepe. During the Ottoman reign, Maltepe became a summer resort for the wealthy people who lived in the center of Istanbul. Native residents mainly depended on agriculture and fishing in Maltepe. After the declaration of Turkish independence and the Republic of Turkey, Maltepe became a municipality as early as 1928. Maltepe was among the first municipalities. Construction planning by the Turkish State was done in 1945, especially for Maltepe, and a train line passing through the district was constructed. Population in Maltepe boomed at the beginning of the 1960s, and its growth still continues in our day.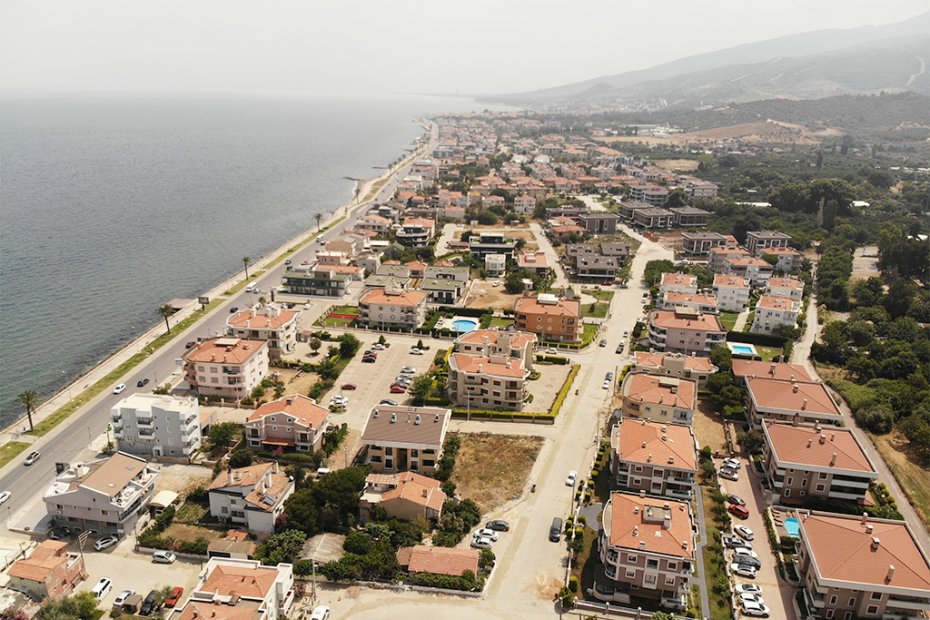 Social and Cultural Life
People and the municipality of Maltepe aim to build a welcoming community for everyone. The population of Maltepe is diverse, with many people from different cultural backgrounds. Such diversity results in a peaceful and hospital neighborhood. The bondage of people in Maltepe is known to be firm as many people contribute to community projects. The municipality of Maltepe provides countless sports clubs, hospitals, schools, women gatherings, elder-care centers, libraries, and many more. With a 7 kilometer long coast, Maltepe is an amazing district to live in.
Maltepe is divided by the renowned E-5 road that reaches many parts of Anatolia and Istanbul. Also, Maltepe has Marmaray Train Line stops that provide easy access to furthest points in Istanbul, as well as other cities in Turkey.
Demographic Structure
Maltepe has a population of 513,316 people and a population density of 9,685 people for every kilometer square. While adults make up 55,22% of the population, the young make up 30,58% of it while 14,20% are elderly. 47,27% of the population is married, 9,89% is divorced or widowed, and 23,78% is single. Education levels in Maltepe are one of the highest in Istanbul as 28,04% of the population has either university or higher education, and 62,63% of the population has primary, middle, or secondary education. People who have a secondary level of education make up the most as the 62,63%.
Property Prices
Over four years, the average price for every square meter property increased by 24,57% with constant growth. As of 2021, the average price for a 100 square meter property is 479,700 Turkish Liras. Maltepe saw a continuous growth in renting prices as well, with an 11,33% increase over the course of four years. The average renting price for a 100 square meter property in Maltepe is 1,602 Turkish Liras. The average return rate in this district is calculated as 26 years. With such promising numbers, Maltepe is a fantastic district to invest in.
Real Estate Projects
With the mesmerizing blue scenery that Maltepe Elixir provides, housing never came with such possibilities before. Located on the coastal part of Maltepe at the center of Istanbul, Maltepe Elixir is one of the biggest projects in Istanbul. With easy access to numerous public institutions, E-5 and TEM Highways, this project promises a high-quality life. Also, renowned Bağdat Avenue is within 10-minute reach by Maltepe Elixir.
Life with the splendid scenery of the Marmara Sea filled with luxury is at the grasp of your hands. With its family-friendly structure and proximity to grand malls, Park Jade Avenue is one of the most refined projects in Maltepe. Park Jade Avenue awaits its residents with its modern architecture and comfortable living opportunities.
Harmon Residence aims to make the best of your business life and bring you the comfort you need. Its proximity to financial districts and airport saves you the time you desperately need. The amazing scenery that Harmon Residence provides is its cherry on top. This finished project is ready especially for you.