Şile is located in the most northern part of Istanbul with a shore to the Black Sea. This district is massive with its size and has one of the lowest populations in Istanbul. With such low population density, Şile provides an amazing life for its residents. Şile has great industrial power and is home to many harbors due to its long shores to the Black Sea. As projects continue to arise, Şile promises to be a valuable place for further investments.
History
Settlement in Şile dates way back to ancient times. Through archeological expeditions, traces of life from the Neolithic ages have been found in various parts of Şile. Estimated to be around 12,000 BC and 6,000 BC, many settlements with high populations along the Black Sea shore were found. Şile took devastating damages in Ancient times twice with the invasions of Ancient Greeks. After the Roman reign in the area of today's Şile, many caves were carved to imprison Christian bishops before the acceptance of Christendom. Şile was taken from Roman rule by the Ottoman Sultan Yıldırım Bayezid. Şile saw no great action during this conquest. Many Greek people used to live in Şile under the reign of the Ottoman Empire until the First World War. During First World War, the Greek population that made the majority population of Şile were exiled to the Turkish city of Eskisehir. After the end of World War, these Greeks turned back to Şile to only find themselves in conflicts due to disputes over their possessions. Şile was among Turkey's first established municipalities. As Şile has an extended history, it promises a great cultural heritage for Turkey.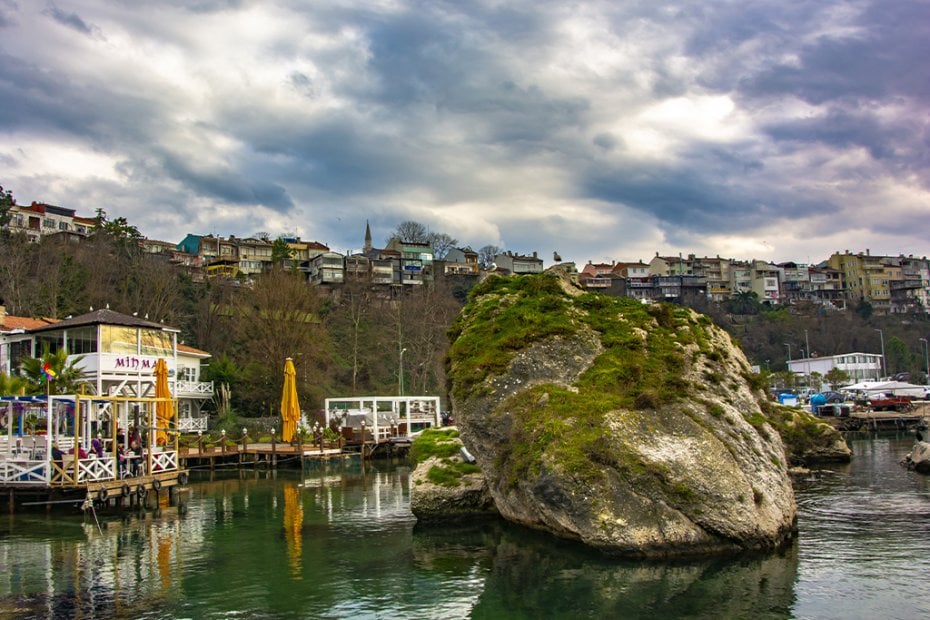 Social and Cultural Life
Şile has a loving and hospital community that opens its doors for everyone across the globe with utmost care. As this district is home to people across Anatolia and different nations, it is comfortable for every individual. The municipality of Şile is keen on its community projects such as festivals, exhibitions, tournaments, sports activities and many more. Over the years, Şile maintained constant growth in tourism, and this stable number of tourists opened many other different fields for everyone. Şile is filled with famous restaurants, hotels and resorts. The developed socio-cultural structure of Şile makes this district unique in various fields.
Transportation
Transportation to Şile is somewhat easier than expected despite its location away from the center of Istanbul. With the construction of different roads, transportation got way more effortless over the decade. Also, there are many different public buses in Şile that you can take to reach other parts of Istanbul.
Demographic Structure
Şile has such a low population of only 37,692. As Şile is an enormous district with its size, its population density is 48 people for every km2. Şile has a high percentage of older people when compared to other districts of Istanbul. Adults and middle-aged people make up 46,72% of the population, older people make up 24,26%, while the young generation makes 29,02% of the population. Most of the people in Şile are married by making 52,66% of the population. Education levels in Şile are mostly made out of people with primary education as only 14,68% of the population has a university or higher education.
Property Prices
Properties in Şile saw an immense increase in the last decade with the construction of new roads and many projects and is estimated to do so in the near future as well. With the great historical heritage and social values that Şile provides, it proves to be a valuable district to invest in. Over the course of four years, property prices in Şile saw an increase of 52,52%. In 2021, the average property price in Şile of 100 m2 property is around 474,500 Turkish Liras. Average rental prices saw the same consistency as well. The average monthly rental price in Şile for 100 m2 property was 1,574 Turkish Liras, with an increase of 58,51% over the last four years. Şile is expected to continue its remarkable growth in the future as it did over the previous decade. The return rate of properties in Şile is 26 years. With these promising numbers, real estate investment in Şile is an excellent opportunity, without a doubt.
Real Estate Projects
If you wish to make the best of your life in Şile along with the beauty of the Black Sea and the historical value the district possesses, Alyvia Houses is the most suitable choice for you. These duplex villa apartments combine the best values of Şile with a luxurious life. Ideal for every family, Alyvia Houses come with private gardens, an indoor swimming pool, volleyball and basketball fields, camellias, walking and biking tracks, and many more. Surrounded with nature and sea, this project provides a calm, soothing life away from the stress of the hustle and bustle of crowded city life.