Tuzla is located in the most southern part of Istanbul. This district has a medium population and has one of the largest sizes of all districts in Istanbul. With a shore 13 kilometers long that stretches along the Marmara Sea, this district provides an amazing scenery of the sea. Tuzla is famous for its powerful industry and numerous harbors. As Tuzla functions as a major trade hub with these harbors, it promises a bright future.
History
Tuzla is a new district established in 1992. The first evidence of settlements in this area was recorded in the 15th century. It is told that Tuzla was used as a garrison for the soldiers of Seljuks. After the rise of the Ottomans, Tuzla gained its importance as a natural harbor, and maintenance of Ottoman galleys and frigates were taken care of in the harbors of this district. Tuzla was mainly considered a fishing place and a summer resort. Local people of Tuzla mostly depended on fishing, olive production, and tobacco production. Water sources of Tuzla were mentioned as having a healing effect in the journals of the renowned Ottoman explorer Evliya Çelebi. After Ottoman Empire's fall and the Turkish Republic's foundation, Tuzla started to gain its value as many ships that went through the Bosporus Strait used this district as a resting place. Tuzla became a district on 27 May 1992 and is one of the most important Istanbul districts as of our day.
Social and Cultural Life
Tuzla provides a high-quality social life for people of all ages. With rich libraries, stadiums, youth centers, women's clubs, and more, Tuzla provides an excellent social experience for its residents. As this district is filled with people all around different cities of Anatolia, cultural diversity is rich and makes up for a great interaction between different cultures. Tuzla also holds many exhibitions, including special ship exhibitions that everyone could pay a visit to.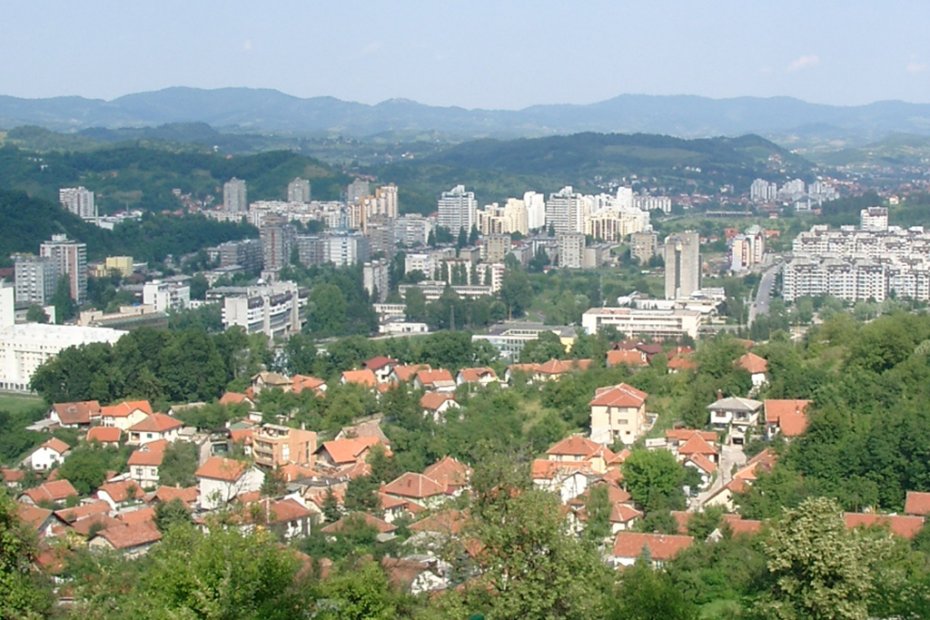 Transportation
Transportation in Tuzla is smooth with its broad highways and wide roads. Some parts of the renowned E-5 highway pass through Tuzla and even the Marmaray train line, which provides access to the furthest points of Istanbul. There are many bus stations found in Tuzla, which enables an easy way of transportation to various parts of Istanbul.
Demographic Structure
Despite its size, Tuzla has a low population of 267,400. There are only 2,122 people for every km2 in Tuzla. This significant amount of empty space creates a better-quality life for people who live in Tuzla. Adults and middle age make up most of the population in Tuzla by 52,91%, while the older people are recorded to be only 7,89%. The young people made up 39,20% of the population as of 2021. While 47,87% of the population is married, 21,30% is single. The education level of Tuzla is mainly made out of people that graduated from primary, middle, or secondary education. 21,10% of the population has a university or higher level of education. The Social Economic Status of the population in Tuzla is classified as being in the A and B group by 62,14%.
Property Prices
Even though Tuzla is located in the outer parts of Istanbul, it manages to attract many investors and families who wish to invest or reside in Tuzla. With its powerful industry and rich harbors, Tuzla gained an immense amount of investment over the years. Despite being a new district, square meter prices of properties in Tuzla increased by 34,14% over four years. The average price of 100 m2 of property in Tuzla is 374,800 Turkish Liras. Rental prices in Tuzla saw constant growth over the years as well. With a 17,59% growth between 2017 and 2021, rental prices in Tuzla averages 1,237 Turkish liras for a 100 m2 property. With such great value and a promising future, real estate investment in Tuzla is an opportunity to catch since it only takes 26 years for the properties to pay back their cost. Compared to many other real estate investments, this number is encouraging.