Zeytinburnu is Istanbul's one of the oldest settlements that still maintains its residential value today. A district of Istanbul since 1 September 1957, Zeytinburnu acts as a window to the other refined districts of Istanbul with its location. Zeytinburnu is located in the outer parts of Istanbul's historical old town, surrounded by its walls. With recent improvements and a number of new projects, Zeytinburnu promises to be a valuable place.
History
Zeytinburnu has a rich historical heritage that traces back to the common era. As the city is home to Via Egnatia, a famous Roman road, it is clear that this city held economically strategic importance under Romans' reign. Located just outside the walls surrounding the old city of Constantinople, important gates such as Yedikule fortress, Topkapı gate, Belgrad gate, and more open into Zeytinburnu. The oldest monument that dates before the Turkish reign is the famous Balıklı Greek Church that was constructed between 457-474. After the conquest of Constantinople, many Roman churchmen and priests from Jerusalem settled in the coastal parts of Zeytinburnu. Almost three-quarters of the Zeytinburnu district was filled with priests from Jerusalem. Zeytinburnu has the literal meaning of Olive Cape in Turkish as this district was filled with olive gardens and presented a great view over the Marmara Sea. Over the years, Zeytinburnu becomes one of the most visited places with the soothing experience it presented under Ottoman reign. In the early 19th century, Zeytinburnu shined with its leather industry that later on transformed into a hub for textile production in Istanbul. Even though the majority of the leather and textile industry was moved to the Tuzla district of Istanbul, Zeytinburnu is still home to many. Zeytinburnu was the subject of tremendous amounts of immigration in the 1950s from Anatolia, and with its rapidly increasing population, the town was transformed into a district in 1957.
Cultural and Social Life
Zeytinburnu, with its past and current value, provides a rich social life for its residents. Even though most of this town was made out of poor-working class, the welfare of families in Zeytinburnu gradually increased as the district gained social and economic value. With its proximity to countless historical sights in Istanbul, Zeytinburnu provides a central location. There are numbers of museums, hospitals, education faculties that enhance Zeytinburnu's social and cultural value. In addition, Zeytinburnu holds a special place in Turkey's pop culture since many old movies were shot there.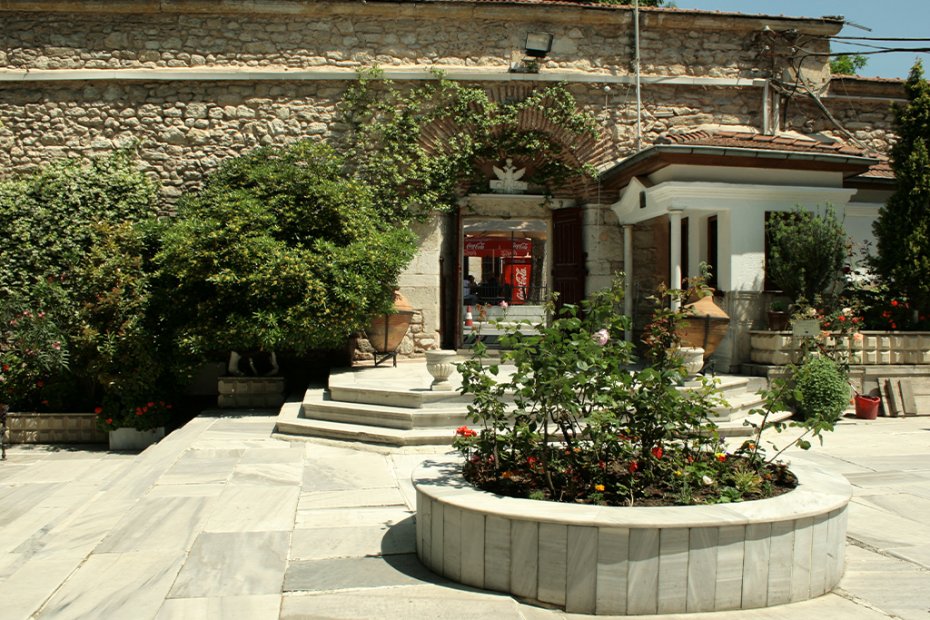 Transportation
Transportation in Zeytinburnu is one of the easiest in Istanbul. Zeytinburnu is located near the renowned E-5 highway of Istanbul and has many stops for various public transportation options. There is a unique station of Marmaray in Zeytinburnu, which provides access to the Asian side of Istanbul and even has access to a train that reaches various cities in Turkey.
Demographic Structure
Zeytinburnu has a total population of 293,574 and is one of the most crowded districts in Istanbul, with a density of 24,464 people for every km2. Almost 40% percent of the population in Zeytinburnu is young, while adults make the majority by 50%. Its woman-to-man ratio is respectively 51% to 49%. The marital status in Zeytinburnu is high, with more than 46% of the population either married or used to be married at some point. 73% of the population in Zeytinburnu has a primary, middle, or secondary school of education, and 13,49% of university education. In comparison, 13,51% of the population is documented to have different types of education. The majority of Zeytinburnu has a welfare level of A and B following the Turkish Social Economic Status (SOS) standards.
Property Prices
Zeytinburnu is one of the most valuable districts in Istanbul for real estate investments with its countless qualities. As with its current value, Zeytinburnu continues to gain worth as future projects and quality of life continues to increase. With such valuable opportunities, real estate investment has increased 77% in the last five years. Over the years, Zeytinburnu has shown a constant increase in its m2 unit prices. In the course of four years, it increased by 30,83% and it is expected to do so in the near future as well. As of 2021, the average price for a 100 m2 property is 469,800 Turkish Liras. As to compare this value with the recent years, the average price was listed as 340,700 Turkish Liras in 2017. If we were to look at rental prices, we would see more than 10% growth. The average rental price for a 100 m2 property is 1,924 Turkish Liras. There is not a high percentage of increase in property values, but Zeytinburnu saw a significant increase in rental prices. With such high rates and constant growth, Zeytinburnu surely is a valuable district to invest in. Zeytinburnu has good rates of amortization comparing to the other districts of Istanbul, with a return time of 19 years.
Real Estate Projects
Many refined projects prove to be valuable assets for the future, providing excellent quality.
If you wish to live in a friendly green neighborhood with close proximity to historical landmarks and malls, Park Palace is the best choice for you. Located in the heart of the city, Park Palace provides a high-quality life for your family with its gardens, pools, playgrounds and more.
Or would you rather have a quiet life away from the intense stress of the city, with the peace that the Marmara Sea and the historical heritage of Grand Mansion Istanbul provide you? If you wish to live a colorful and rich life within the historical infrastructure that Zeytinburnu possesses, this project is the best for you.