As a result of its location, Istanbul has been an attractive city throughout history and this has been very influential in our day. Being a capital of many civilizations, aside from the history and cultural background the fact that its surrounded by water in 3 sides makes Istanbul suitable for many activities. Each of the shores have their own qualities and various projects have risen on these shores. While Northern shores of Istanbul face Black Sea, Southern shores are facing Marmara Sea. Marmara Sea is also home to many islands. The fact that there is a Bosphorus right in the middle of the city that connects Black Sea with Marmara Sea, adds more beauty to Istanbul.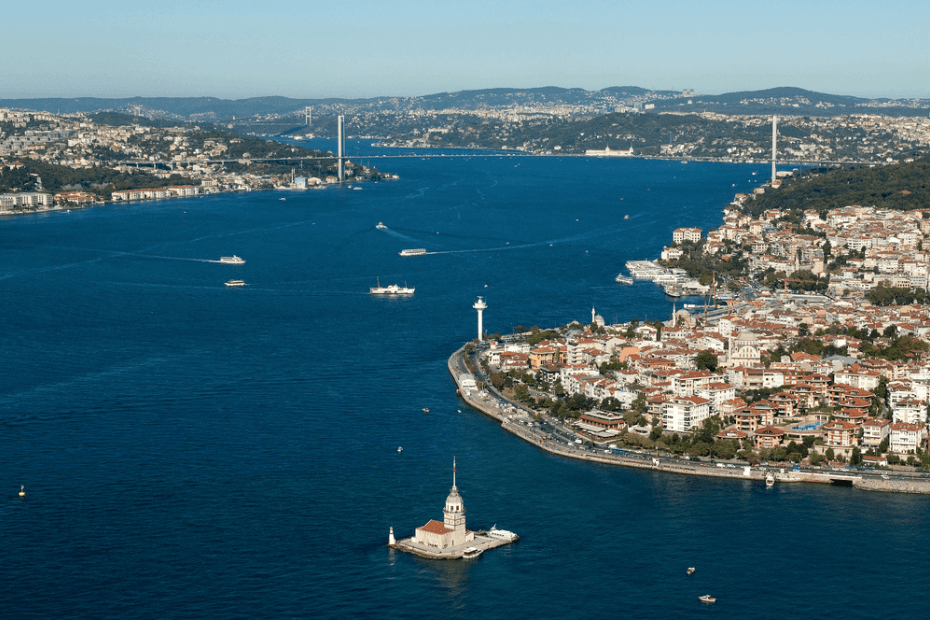 Istanbul is known as a peninsula as a result of the sea that surrounds its 3 sides. Aside from its being a peninsula, there are islands located in the South of the city. Across these islands, projects have been rising in the Asian Side of Istanbul. One of those projects appear to be Emaar Residence. In apartments within this luxurious project that is located in Ünalan, apartment types can be found starting from 1+0 to higher room numbers. Island views can be enjoyed especially from apartments that are facing South. Aside from that, Anatolian Sides beach located in the same area can be reached with a short trip. For those who dont want to make do with just watching the islands there are also ferries that make round trips to and from the islands easily. The pier is also located very close to the project.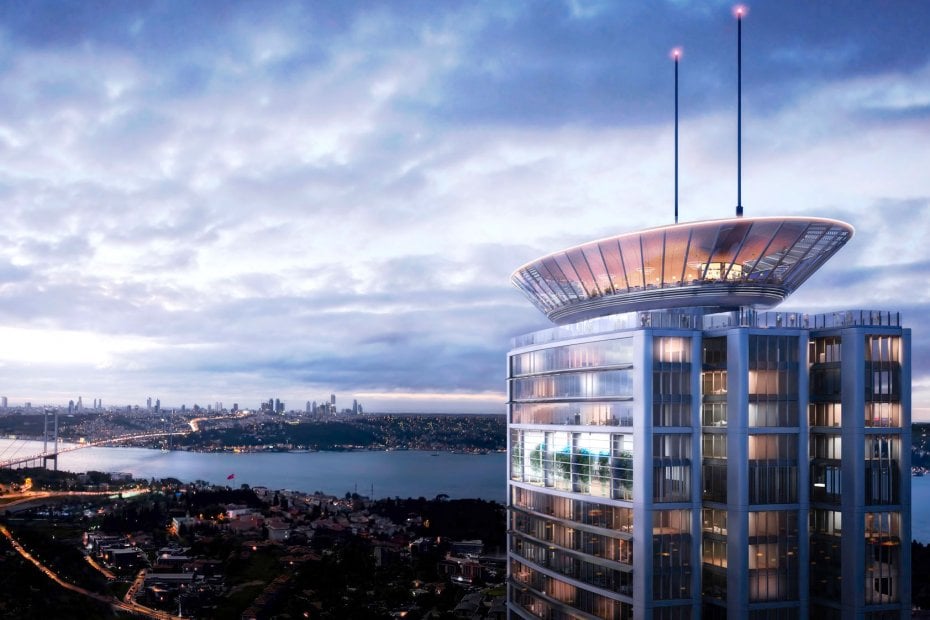 Zeft Kandilli steps forward amongst the projects that look over to The Bosphorus from Istanbul. Still this project also offer various transportation advantages to residents's services. Zeft Kandilli has different apartment types ranging from 2+1 to 3+1. Located on Küçüksu road in Üsküdar, there is an amazing coast line by the shore of the project.
Those who reside in these locations closer to the shore, have the opportunity to take a walk on the coast of Marmara Sea; watch the sunset at numerous hangouts by the sea. These projects also offer you the advantage of enjoying long breakfasts across the islands or The Bosphorus.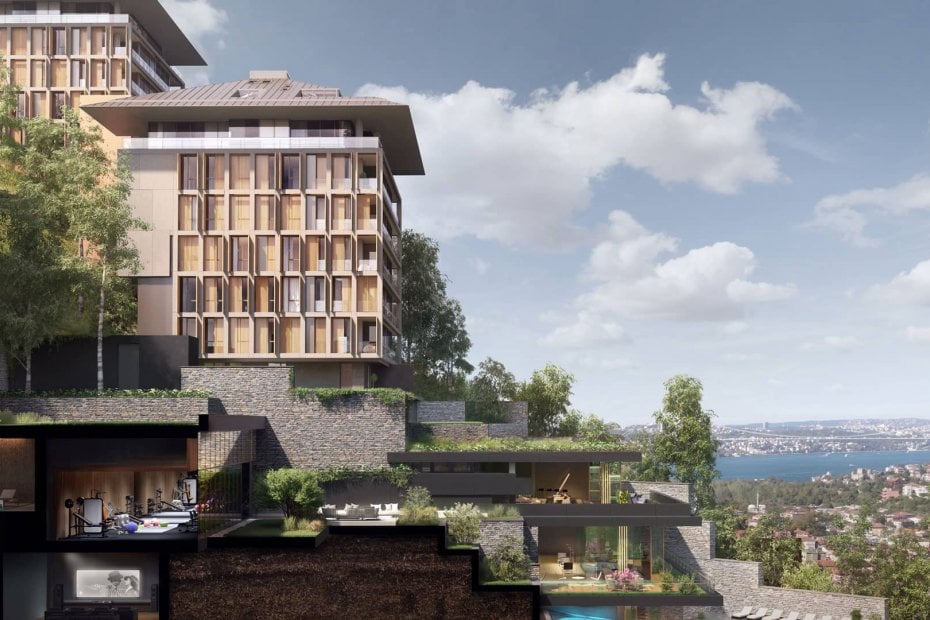 Another project that has a shore to Marmara Sea is Harbour 24 Project. In the project just by the sea, shorter buildings are preferred. Harbour 24 project in Buyukcekmece steps forward as a project by the sea, in Buyukcekmece.
Aside from apartments there are also stores within the project. Also, apartment types vary at Harbour 24 from 1+1, 2+1 Garden Floor, 2+1 Duplex, 3+1, 3+1 Garden Floor, 3+1 Duplex to 5+2.
Said housing projects are located on both sides of Istanbul. These projects are in an advantageous locations for those who want to be close to their workplaces while enjoying Istanbul to its fullest. Projects like Emaar Residence, Harbour 24 or Zeft Kandilli's closeness to business and city centers shines out as a big plus. It is very easy to reach Yalova that has come a long way in terms of sea transportation from these strategically aligned projects. Reaching Osmangazi bridge that connects two ends of the highways is relatively easy from these projects. That way reaching Bursa, which is a city that has developed in both tourism and in industry, in a shorter span of time is possible.
One more advantage of these projects is the air way. These areas show a closeness to the airports in Istanbul. Therefore the projects on the shores that are across the islands, demonstrate an advantage in transportation both by land and by air travels.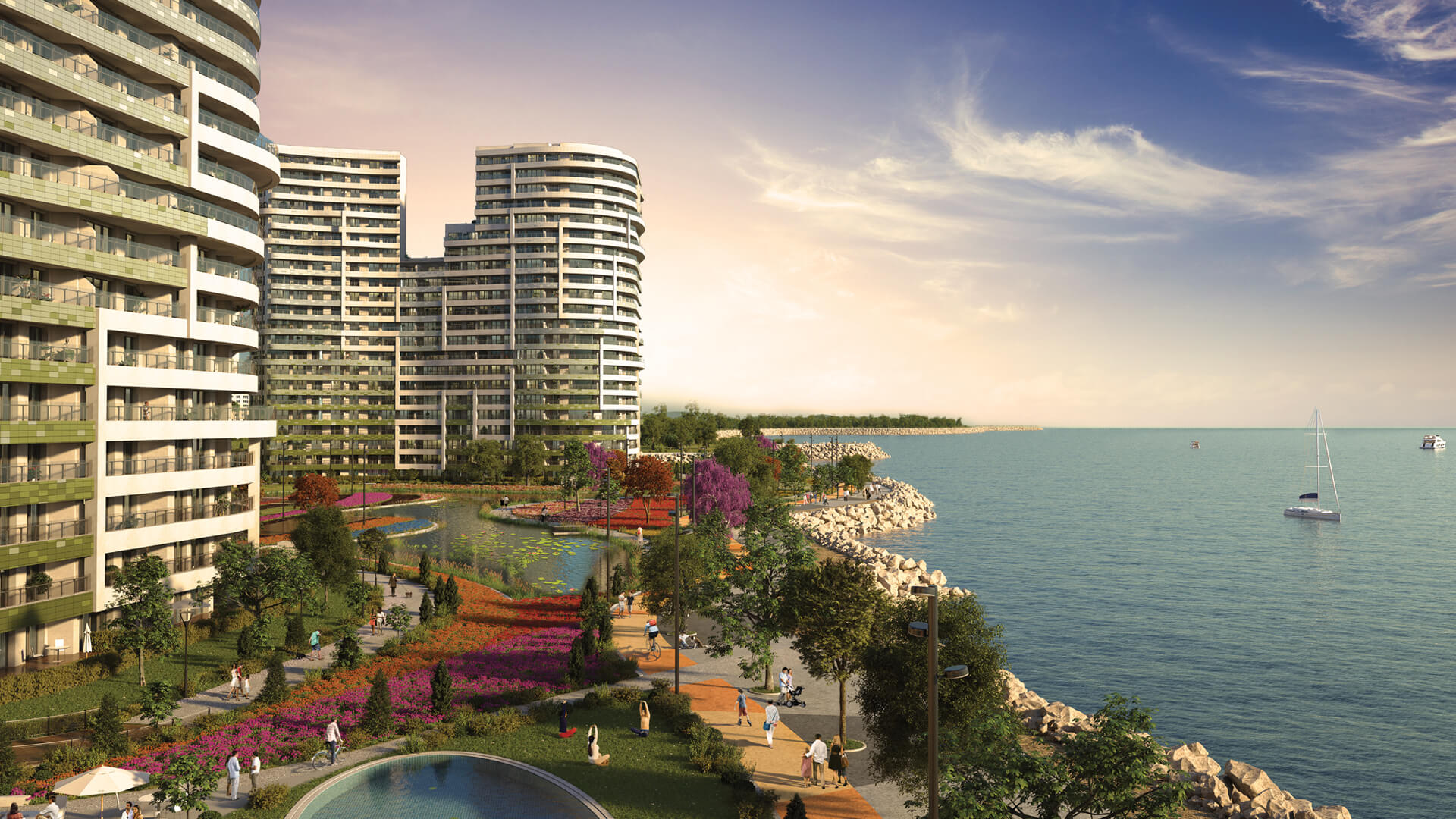 Marmara Sea's shores are very special for the projects. Especially Atakoy steps forward in this aspect. Another project on Atakoy shore is Euphoria Garden that is made up of 2 blocks with 17 floors. Many apartment types are featured in the project from 1+1 to 5+1.
To watch the Lake views from Kucukcekmece shores, Lakeside Heaven Istanbul awaits its residents. The project grabs attentio with its modern architecture and grand green areas side from its central location and the many transportation options it offers its residents.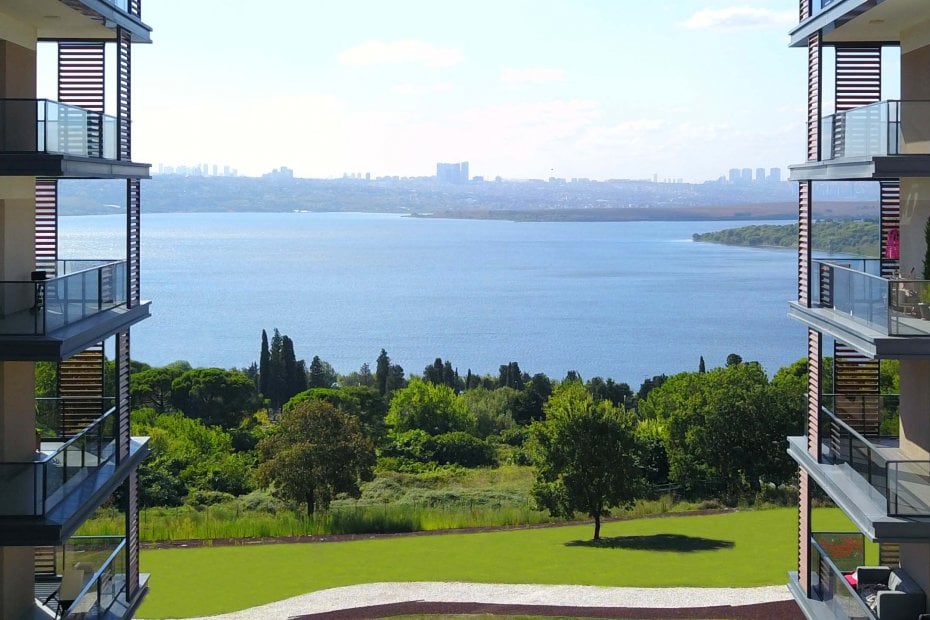 Among investors that are looking for both sea and lake views, Blue Triumph Istanbul is very popular. Apartments in Blue Triumph project vary from 1+0 to 4+1. Blue Triumph has Marmara Sea on one side, Kucukcekmece Lake on the other. In this special project that is built on a 42,000 m2 area, the apartment types vary from 1+1, 2+1, 3+1 to 4+1. In the project, both sea and lake views are combined.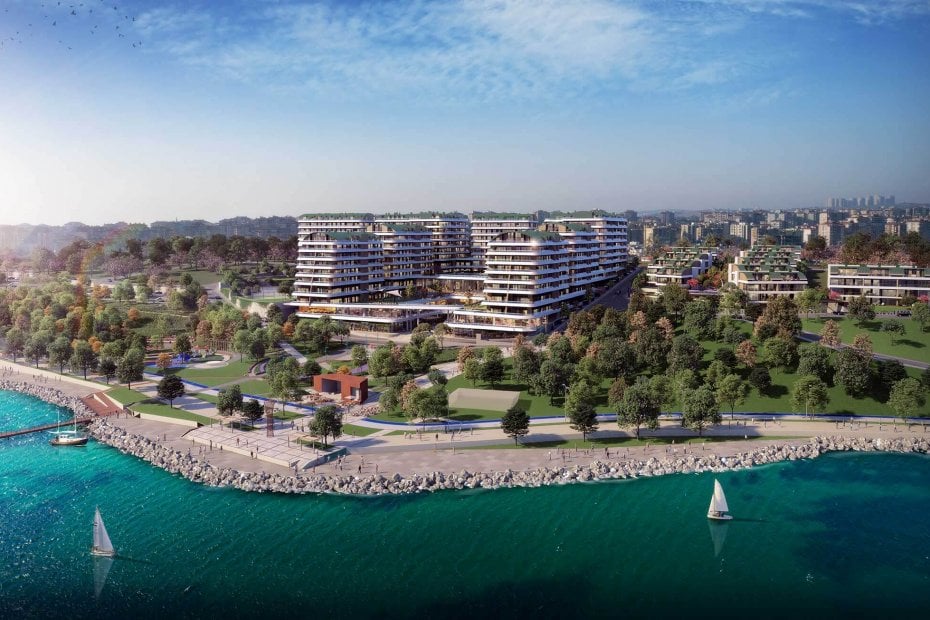 Those who have settled or would like to reside further around Tekirdağ side of Istanbul, there is the amazing Coral City Istanbul project. Located in Yakuplu neighborhood of Beylikdüzü district of Istanbul, comes across to those looking for various apartments in different stages. While there is a marina located right in the heart of the project, there are also popular spots such as restaurants and malls within the project.