As our consumption preferences change, shopping centers, where retailing and a variety of services take place, confront us to meet our needs and demands. Managing shopping centers by a single unit and organizing joint events and advertisements to maximize demand and profit to meet the supply of all retail stores are becoming attractive, practical and accessible commercial centers for the consumer. The luxury shopping centers in Istanbul provide visitors with a comfortable shopping environment, where they can socialize with their families or alone.
The concept of shopping center is not a foreign concept for the Anatolian geography. Throughout their history, the Turks had the opportunity to socialize and meet their needs via different retail shops that make up shopping components, caravanserais and open and closed bazaars in almost every province of Anatolia. We have compiled the most luxurious shopping centers of Istanbul, just for you.
IstinyePark Mall
İstinyePark stands out as the only shopping center with a glass dome and a tree shade; shopping, fashion, food, entertainment, in short, everything about life is waiting for domestic and foreign visitors living in Istanbul. Istanbul's most lively street with its distinguished restaurants and world-famous brands, Brands street, where you can shop outdoors, fascinates its guests by bringing together the world's most distinguished brands with the unchanging passion of luxury shopping.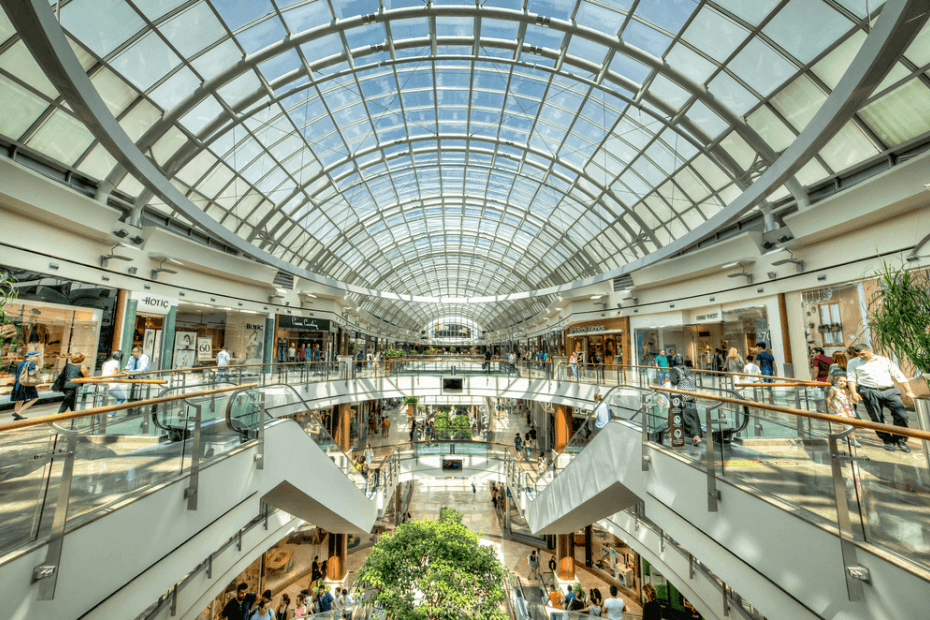 There is life here at any moment. The center, which stands out with its warm atmosphere, also hosts different cultural and art performances. The center, where you will also see various art workshops, offers its visitors spaciousness and comfort at the same time. İstinyePark, where shopping parties is held every season, is one of the most popular venues of celebrities living in Istanbul, and is waiting for its visitors with its unique and magnificent structure in Sarıyer district of Istanbul.
Akmerkez
Akmerkez was first in Istanbul, others were opened later. Guests coming to Anatolia from Istanbul would take a breath in Akmerkez in the Etiler district of Istanbul to see what the concept of a shopping center is and to experience the lives of celebrities and rich people they saw on TV. The center, which is one of the most luxurious meeting points of the city, is considered one of the pioneers of the concept of other luxury shopping centers.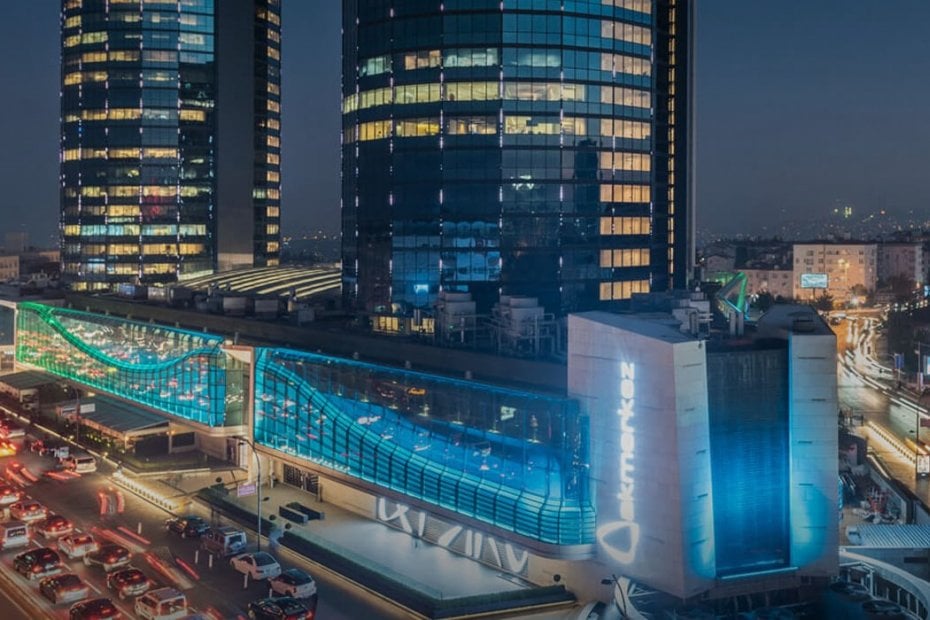 Previously offering a closed shopping experience, Akmerkez has now open spaces and world-class brands with its sidewalk cafes loses, and although it loses its first place among luxury shopping centers, it continues to appeal to A plus customers with its boutique concept. Nowadays, shopping malls cannot fully meet the needs of the consumers as only being a shopping place. In addition, cultural and artistic activities should take place. In here, Sanat Akmerkez hosts the works of many artists. After lengthy renovations, visitors are welcomed to see the gardens on the roof, and with its concept of bringing Turkey and famous brands together for the first time, it is waiting for shopping and fashion enthusiasts.
Amsterdam, Paris, Londra, Milano, New York, Barcelona… All cities have a center. 5th Avenue, Leidseplein, Monte Napoleone, La Rambla, Soho, Champs Elysees, Madison Avenue, ve Avenue Montaigne.. Nişantaşı, the attraction center of İstanbul, hosts the creators of fashion, the ones with good taste, the ones who know how to have fun, the celebrities and more..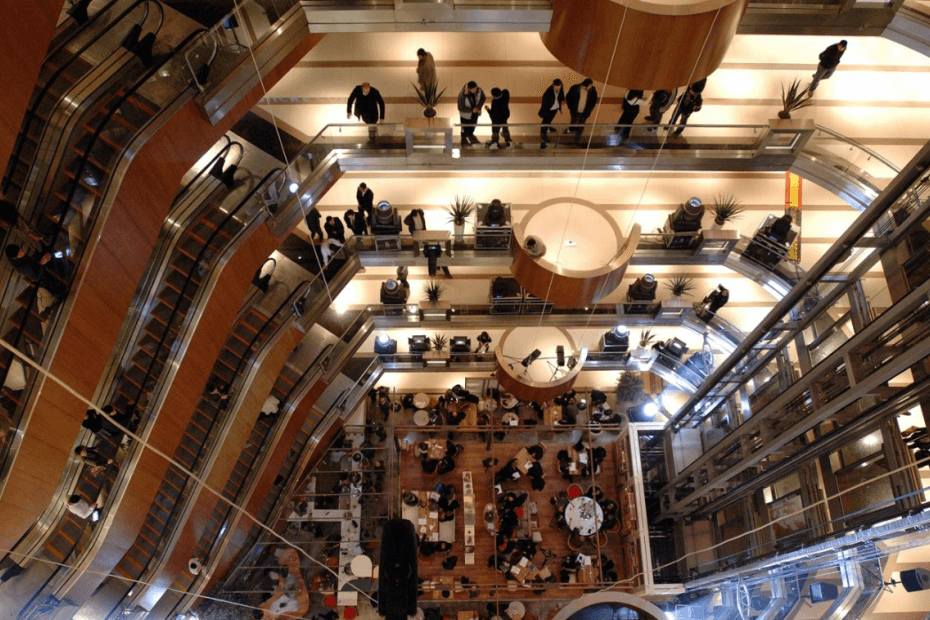 The shopping center, located in the Nişantaşı district, which is considered the center of life, entertainment, fashion, vitality and shopping, has a historical importance in terms of location. Formerly having been the mansion of Omer Faruk and Sabiha, the daughter of the Ottoman sultan Sultan Vahdettin, the venue was then expropriated, turned into a school for education and then turned into a shopping center, waiting for the visitors of luxury shopping in a historical atmosphere.
Akasya AVM
So far, we have examined the shopping centers on the European side of Istanbul. Next is Akasya, which is A plus in terms of store mix, on the Anatolian side. Bringing Turkey and the best-known and beloved brands in the world together for shoppers, Akasya brings together a holistic life concept with its wide and spacious street shopping concept inspired by Bagdat Street, the most famous street of the Anatolian side.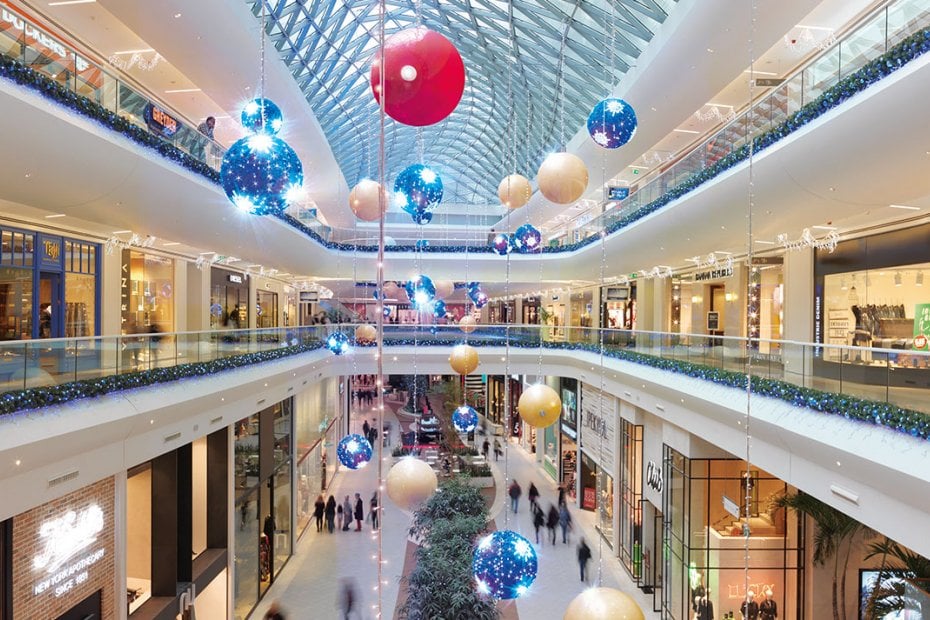 The mall hosts different brands such as Hamleys, Victoria's Secret, Hogan, Under Armour, Michael Kors, Tod's, Tory Burch, Maje, Longchamp, Iro, Sandro, Guess, Marella, Weekend by Max Mara, Bee Goddess, Brooks Brothers, Home of Scents, EA7, and, has also cultural and social events. Akasya Culture and Arts, which started in 2016, hosts theater plays, exhibitions and other events taking play in the city's art map, on the Anatolian side. The shopping center, which also includes the housing project, proves that the urban architectural designs can be in harmony with the shopping centers with its luxury residences. Also, the award of the European Shopping Centers is given to this architectural residence project in 2015. As a place where families can take their children to KidZania, which is an entertainment and education concept, Akasya welcomes its guests with its leading brands.
Zorlu Center
What distinguishes a shopping center from others' quality is the level of store mix it has. Zorlu Center stands out with its A plus store mix within the Beşiktaş district of Istanbul. The Zorlu Performing and Performing Arts Center, where the most cultural and artistic events are held in Istanbul, and the shopping center with its luxury stores, invite people from different cultures. Zorlu Center, which is also frequented by celebrities living in Istanbul, makes a difference with its gourmet concepts. As well as Eataly and Morini that came to Turkey for the first time, brand new concept of the local restaurants such as Günaydın and Welldone also meet with Istanbulites.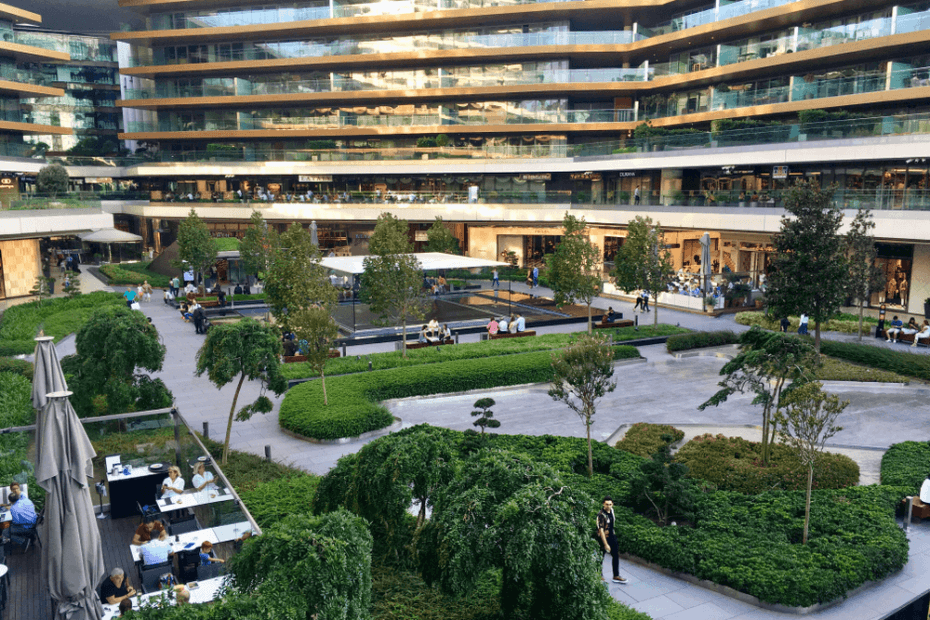 Although the visitors get confused when they come to the mall for the first time, the location and architecture of the center with its interior planning is the reason of choice and, you immediately get the charm of the spaciousness and aesthetic touches waiting for you inside.
Along with its super luxurious residences, Raffles Istanbul Hotel, one of the most luxurious hotels of Istanbul and the center where you will meet your office needs, offers a unique living space in the heart of Istanbul. Zorlu Center, which stands out with its ease of transportation can be reached from Ulus, Levent, Levazım, Barbaros and Zincirlikuyu with the help of directions.