Luxury comes with a price, often a good one. It's not surprising when you think about all the first-class marbles, silk rugs, incredible craftsmanship, SPA bathrooms, hotel lobby-like foyers, and all the other elements that collectively make a house truly luxurious. Some cost a pretty penny, some are even beyond the price, but all are covetable and almost always successful investments. Especially in a city like Istanbul, you'll come across lots of zeros on price tags; however, it is still possible to discover dreamy luxury villas while staying on the reasonable side. Let's take a stroll through some of the most stunning luxury villas in Istanbul and their price range.
For those who'd like to stay humble: Below $1 million
Sunset Valley Villas (Starts at $530,888)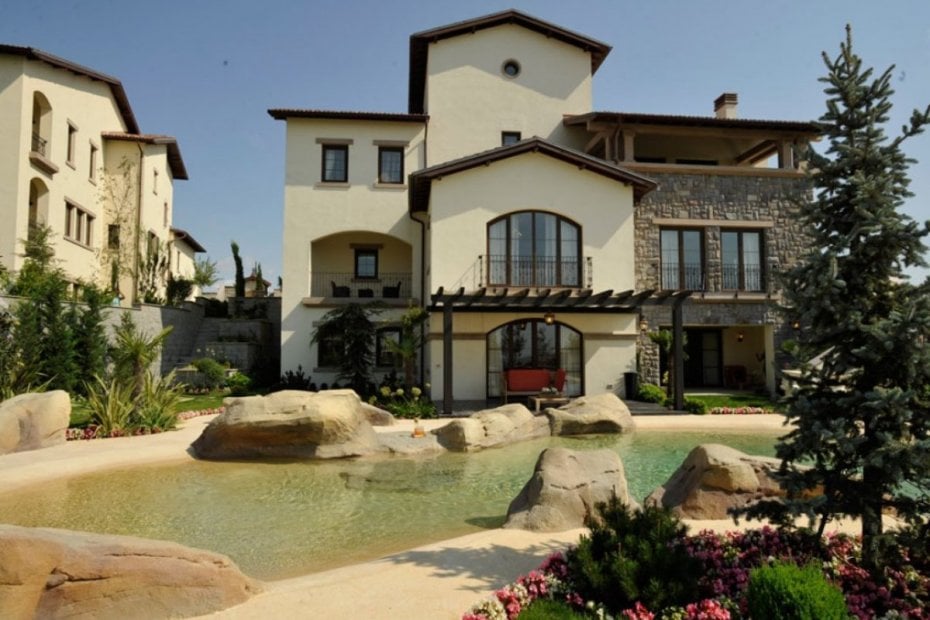 In Büyükçekmece, where nature meets the city life, nestled Sunset Valley Villas, among the green fields. Lake and sea views accompany the outdoor facilities including a shopping avenue hosting 16 stores and green landscapes perfect for socializing, both are colored with a Mediterranean palette. Olive trees, palms, pistachio pines, and other plants brought from Italy adorn the lush gardens and offer pleasant outdoor spaces. Experience fine Italy living only at a price ranging from $530,888 and $737,888.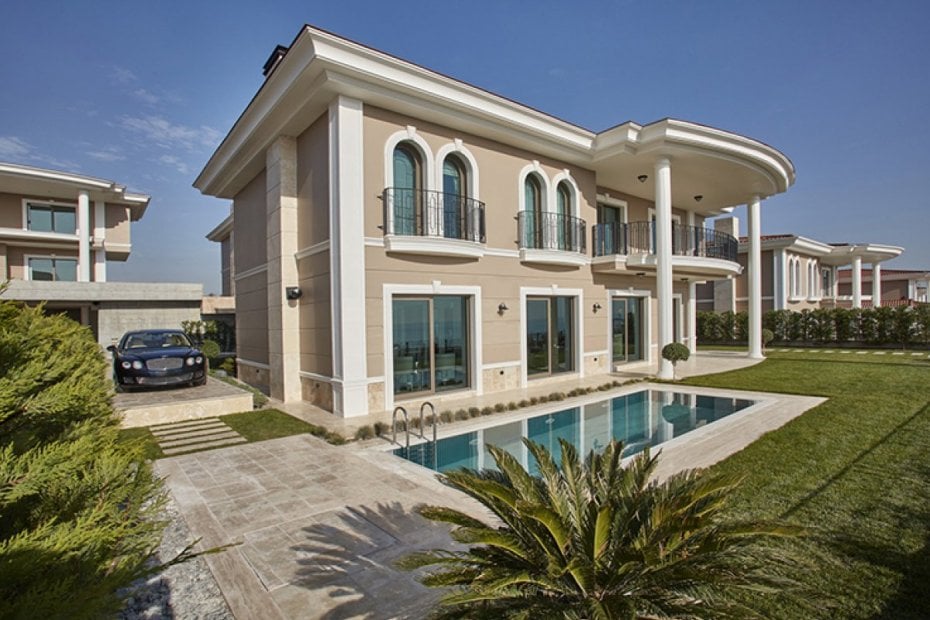 Marina, sea-view, private swimming pool, spacious gardens, and a modern elegant design –Coral Villas features the essential qualities of what a luxury villa should have. Located in the recent favorite of the affluent, Beylikdüzü, Coral Villas project is built on a 1,2000,000-square meter land, offering large indoor and outdoor living to its residents. The cost is definitely reasonable when considering the amenities Coral Villas has to offer.
Some saving recommended: $2.4 million - $9 million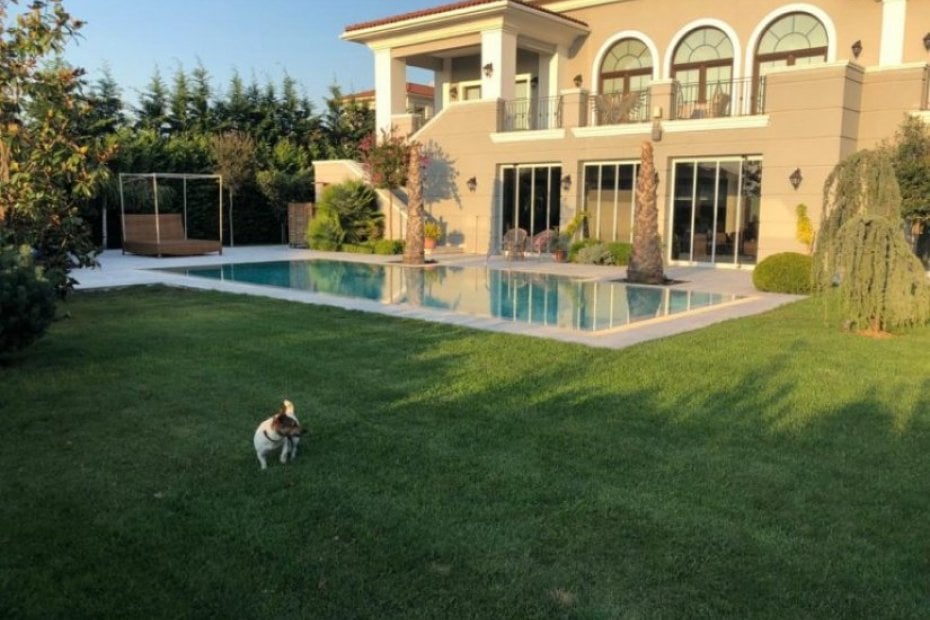 A vacation district providing a getaway to the city dwellers, Büyükçekmece is renowned for luxurious mansions that host the well-off. Likewise, this exclusive property is a perfect choice for those who want to escape the hustle and bustle of the city into a safe haven. This detached villa offers a sauna, outdoor swimming pool, gym, and a 2,000-square meter garden. The elegant exterior creates a pleasant contrast with the eclectic and bohemian interior.
Bosphorus Villas (Starts at $2,450,000)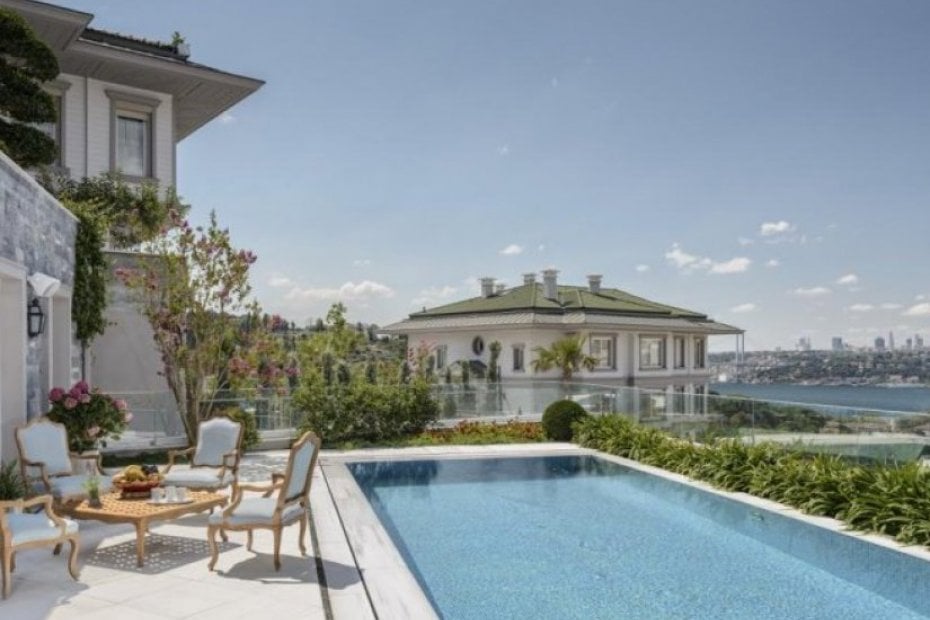 If the word "prestige" referred to a property, that would be a house in the Bosphorus Villas project. Private swimming pools, lavish interiors, Bosphorus views, gourmet kitchens, spacious walk-in closets and so much more gathered to form the ultimate luxury in these villas. Moreover, top-notch Mercedes vehicles and 2 luxury boats are at your disposal anytime you want to travel. The social facilities include an indoor swimming pool, gym, fitness center, SPA, nursery, and fine restaurants. All can be yours in a price range between $2,450,000 and $8,900,000.
The Pinnacle of Luxury Villas: Above $20 million
Bosphorus Sea-view Mansion ($24,000,000)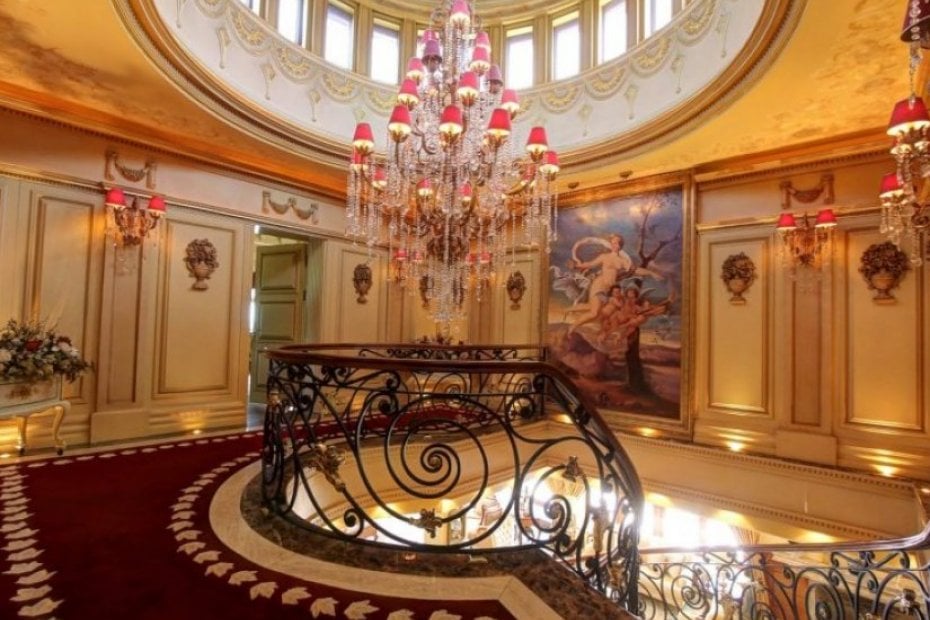 Forget what you've seen and think of a villa where you can enjoy Bosphorus in all of the 8 rooms in this magnificent mansion. The house's extravagantly designed interiors are so powerful yet not the only blessing it has to offer: a private swimming pool, sauna, and Turkish bath add value and comfort to the owner of this luxury villa. Located in the most prime neighborhood of Istanbul, the mansion is a fit for the king, promising a lifestyle beyond your dreams.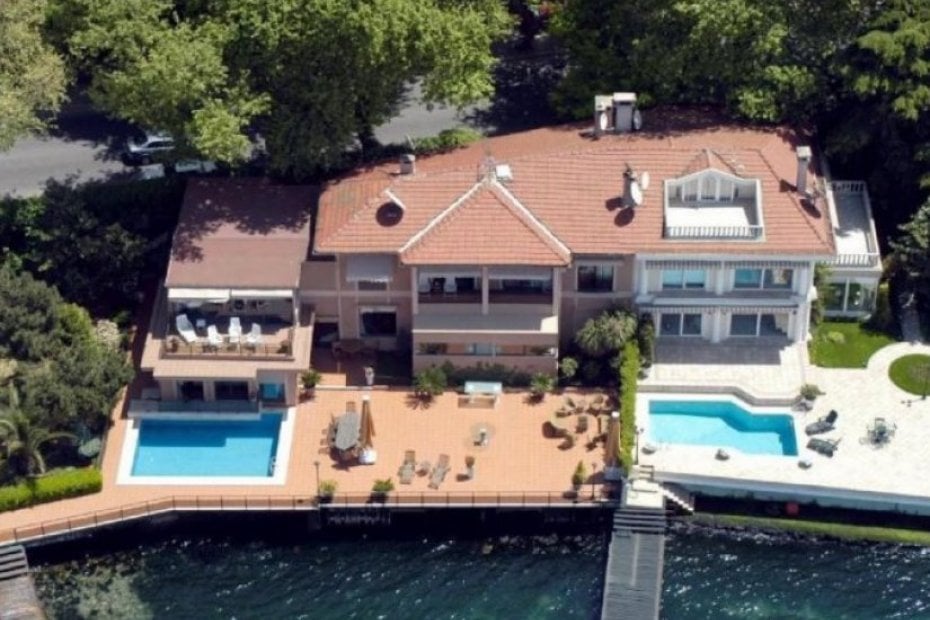 Those who are after living in the lap of luxury tend to buy a Bosphorus property, and for good reasons. A remarkable mansion beyond doubt, this villa is set on a 550,000-square meter ground with a swimming pool and a wharf. Every moment spent here feels like floating above the iconic Bosphorus, promising a unique experience full of luxury and privilege. Get yourself a private boat and enjoy the fascinating waters of Bosphorus that curves gently between the two continents.