The idea that luxury is only synonymous with detached villas and enormous mansions is long dead. Affluent buyers are now after living in the heart of the city while still being away from all the hustle and bustle, isolating themselves in a high floor. Penthouses are equally pricey and sometimes even exceed a good old mansion in terms of cost –and luxury. With its dynamic real estate market, Istanbul offers a wide range of luxury apartments that are worth top dollar for the prominently well-off people who want to enjoy the city living at its best and in the pinnacle of luxury. Here are some of the best options one can ever find in Istanbul.
Low in Price, High in Luxury: Below $1 million
Beau City ($303,417 - $952,361)
Living in Beyoğlu puts you in the center of vibrant Istanbul experiences full of cultural activities. Beau City is located in Hacıahmet Neighborhood, Beyoğlu, next to Bilgi University, art galleries, museums, concert halls, and every other arts and culture hubs. 24/7 reception and concierge services add a touch of luxury to the bohemian lifestyle the location promises. The project's unique design adorned with greenery in every corner creates spaces where you can breathe. Must-haves of apartment complexes including swimming pool, steam room, sauna, and fitness center add value to your property, all tempting those who are after distinguished experiences.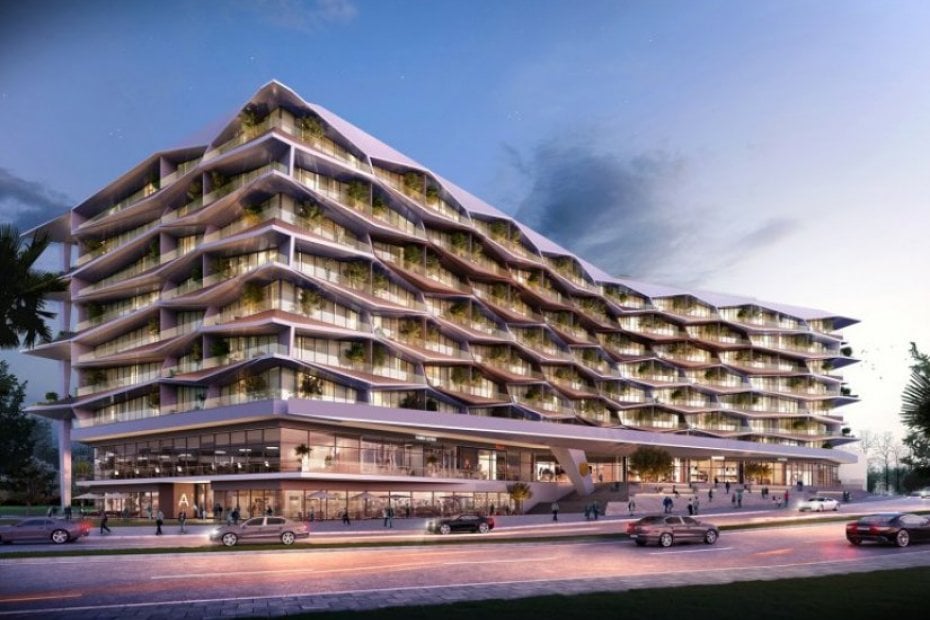 Skyreach Mecidiyeköy ($331,435 - $691,004)
Skyreach Mecidiyeköy's most distinguished feature is its LEED Gold Certificate that is issued by American Green Buildings Council, proving luxury without harming the planet is possible. Additionally, all materials used in the construction are safe for health and do not contain any harmful chemicals. These qualities and the project's convenient location in Mecidiyeköy that is a transportation and finance hub attract the attention of the discerning buyers, Sky is the limit, and this project reaches it as the name suggests.
Somewhere in the middle: Around $1 million
Cloud Nine Residence
Designed by world-famous architecture company Broadway Malyan, the acclaimed Cloud Nine Residence project invites you to a privileged life in Sarıyer, near TT Arena Stadium. The project s huge- there are 987 residences, 518 offices and a 40,000-square meter shopping mall. Everything in Cloud Nine Residence is thought through for your comfort: smart-home technologies and a wide range of concierge services are provided for the residents. You'll enjoy sipping on your drink in the spacious terraces overlooking the city after pampering yourself in the SPA center. Get ready to touch the clouds in Cloud Nine Residence that hosts the tallest building in Istanbul.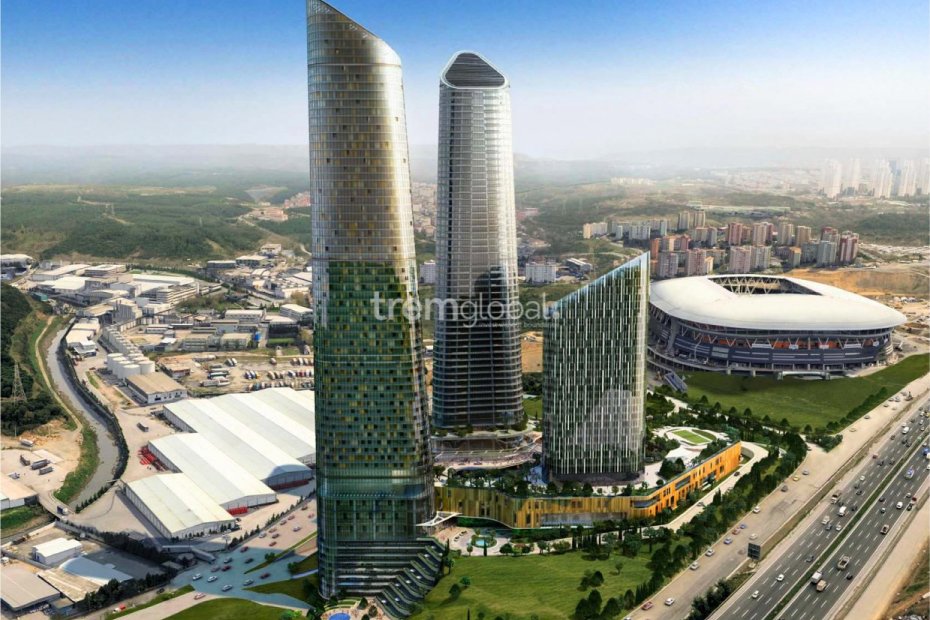 Sacred Taksim Residence ($402,662 - $1,129,212)
For those who grew tired of the same modern skyscrapers, Sacred Taksim Residence offers a unique architecture that unites the past and future. One-of-a-kind historical buildings are being renovated by staying true to their spirit while also not compromising from the modern necessities. The project is designed with a "mixed-use" concept: a microcosm is created horizontally with residences, stores, restaurants, and entertainment centers that are brought together in the streets of Sacred Taksim Residence, leaving the impression of a city within the city. Sacred Taksim Residence won Europe's Best Urban Renewal Project award, and on good grounds- it is a truly remarkable project that gives life to elegantly historical buildings and a modern take on the traditional Taksim aesthetics.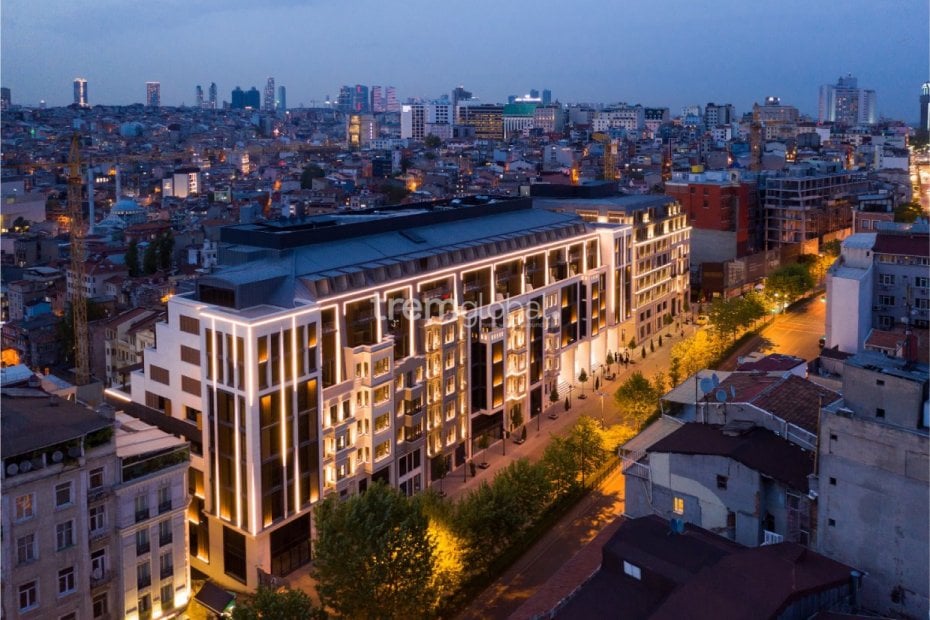 On top of the world: Above $2 million
Felicia Park ($315,000 - $2,135,000)
Felicia Park offers sunbathing in the terrace of luxury apartments, enjoying uninterrupted city views from end-to-end glass windows, unwinding in the SPA, swimming in the indoor pool during winter; but still, nothing beats an infinity pool overlooking the city lights that reminds you you're in one of the greatest cities in the world. Every small detail within the scope of luxury is present in Felicia Park, from the 3.2 metered ceilings to Turkish baths, all designed to realize your urban dreams in Bomonti, a prestigious district in Istanbul.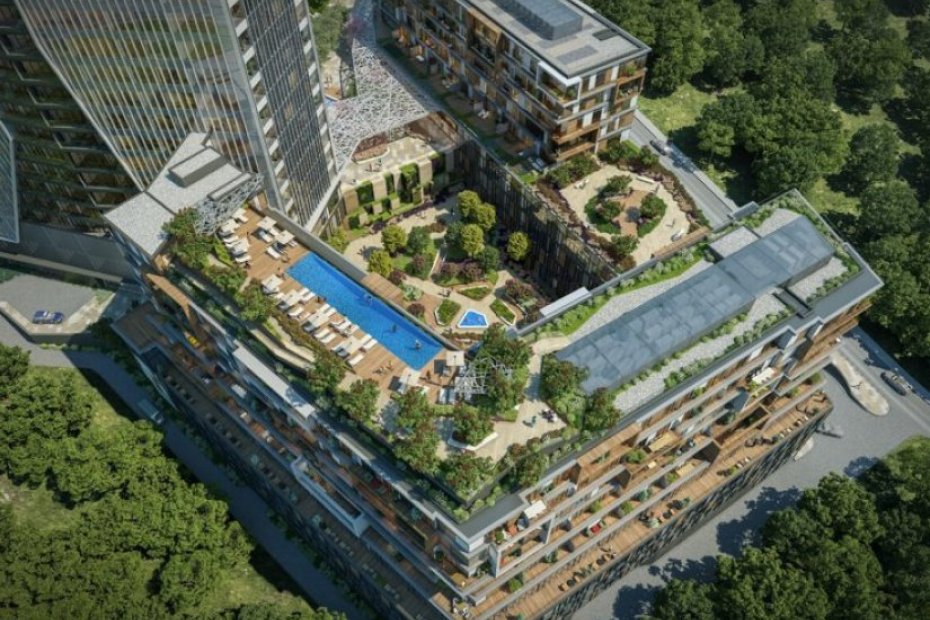 Splendide Line ($368,000 - $3,210,000)
Imagine panoramic Istanbul and Bosphorus views on the top of a skyscraper, away from the noise but close enough to hear the city's pulse. It is located in the financial center of Istanbul, Mecidiyeköy, and promises close access to everything you might need in the city. The ground floors are reserved for offices while upper storeys make amazing residences for the most prestigious residents of Istanbul. The 10,000-square meter entrance is designed as a city square with gourmet restaurants and cafes to alter your Splendide Line experience. A 21st-century luxury rises in Mecidiyeköy beyond your metropolitan dreams.