Almost everyone dreams of owning a house by the sea. Because everyone knows that being close to water opens the door to peace for us. According to research, even for city lovers, waterfront living increases life energy and peace. The closer the water is, the better the quality of the air you breathe, the more you have a magnificent view.
The new marina style of life is becoming popular for those who want to get away from the chaos of the city but also want to be in the city and to have a home with a peaceful view. With the new marina style of life, you will enjoy the luxury life in the city to the fullest. You will find an energy and healing power you have never felt before.
In addition to their aesthetic beauty and luxury facilities, marina style homes have a good value in the real estate sector. Compared to other properties, seaside properties are limited in number, which means they can retain their value for a long time. Also, since homes near the sea are very popular and in demand, one day you can sell your home for a much higher price than you bought it.
Palm Lux project offers fabulous apartment opportunities where you can feel the modern life, green and blue together in the city. Palm Lux, a project stretching towards the sea, is a wonderful choice for a luxurious life on the shores of the Marmara Sea. The project has a splendid urban design approach with its recreational facilities. It is also close to entertainment centers, universities, hospitals, and transportation networks.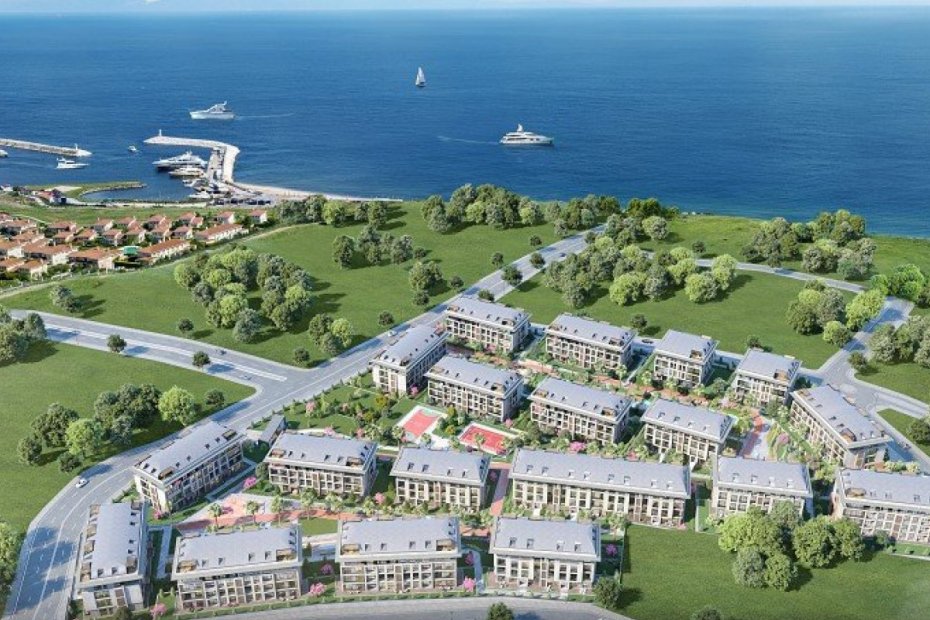 The project consists of 19 blocks with 330 residences. The Palm Lux project has apartments for both large families and nuclear families or those living alone. Palm Lux apartments, which guarantee both a comfortable and luxurious life, are surrounded by a unique landscape and a magnificent sea view. Complementing its modern architecture and spacious living spaces with a unique residential area, Palm Lux offers an experience in greenery at the point where the sky meets the sea.
Contact Trem Global to get information about Palm Lux apartments.