Peaceful Book Cafes of Istanbul
If you are looking for a quiet place to read a book and have a quick bite, you can go to book cafes where you will find peace in Istanbul. Book cafes are where the smell of fresh coffee is combined with the smell of books. When appropriate, you can be alone with yourself and when appropriate, you can chat about books and art.
Although the number of these cafes has been decreasing day by day, it has survived with the support of the book lovers. There are great book cafes in Istanbul, each with its own unique beauty.
Now, let's take a look at these cafes that promote people to think, to dream and to read.
Minoa Cafe & Bookstore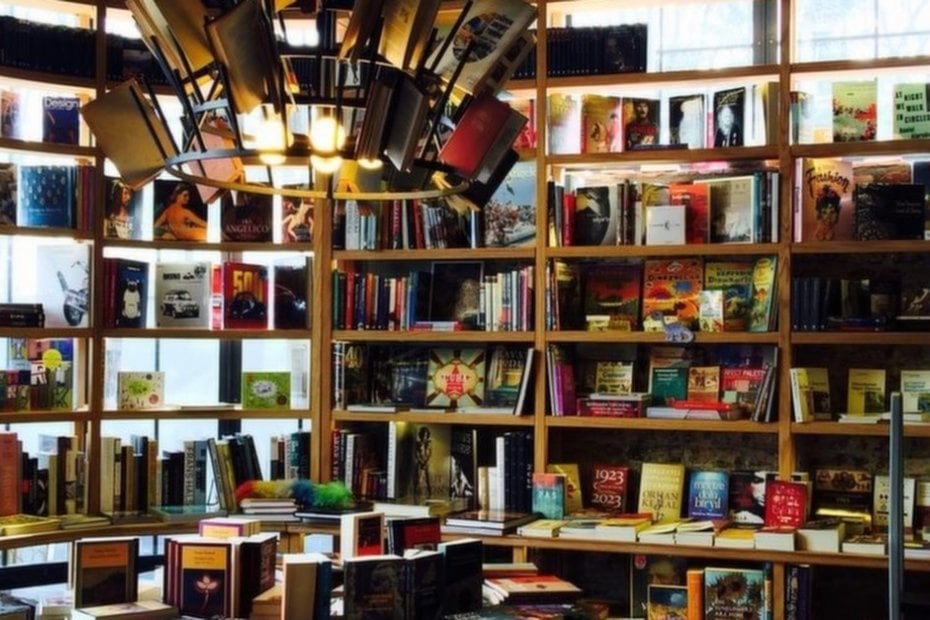 It is a place you don't want to get out of from there and it is located in Akaretler. Let me have a coffee and then taste the desserts, check out the books, which of the new books should I read, get help from the expert staff, and so you spend all day there.
As if there is no books in this place, but this place consists of books. The huge lighting, designed with books, is just an example.
It is a place especially for comic book lovers. Because the ground floor is almost full of comics.
Fahriye Cafe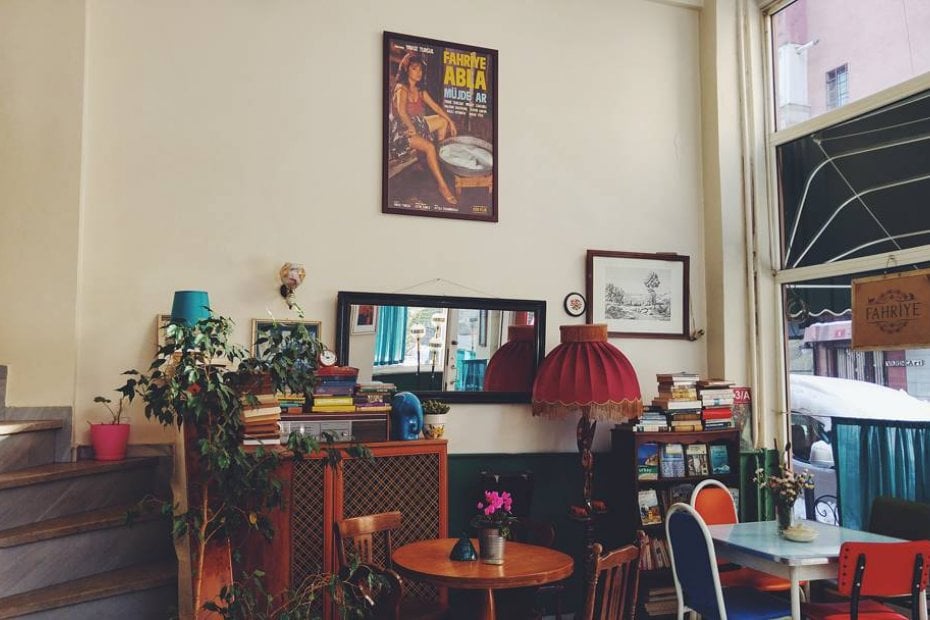 It isn't exactly a book cafe. However, we don't want to skip over Fahriye's library when the book cafes are a few in Istanbul. It is a little difficult to find a place that is so peaceful and convenient for reading in Moda. As you see, everywhere is wriggly, people don't have the concentration to read books.
The comfortable armchairs that you can be enmired make you feel at home. There are also long wooden tables for group work. If you have a book club, this place must be in your mind. This place is fully intended for students and freelance employees.
As soon as you go into, you can understand where the name of the place comes from. The poster of ''Fahriye Abla'', the movie by Müjde Ar which works miracles, will catch your attention immediately. Every detail in the place will make you experience nostalgia. Armchairs, library, turntable, cupboards and dishes and a lot of second-hand books.
Of course, we're not just here to read books. You can also eat orange blueberry cake, walnut cinnamon cake, tart or chocolate wet cake. Homemade lemonade and basil sherbet are among the drinks that will refresh you.
Tasarım Bookshop & Cafe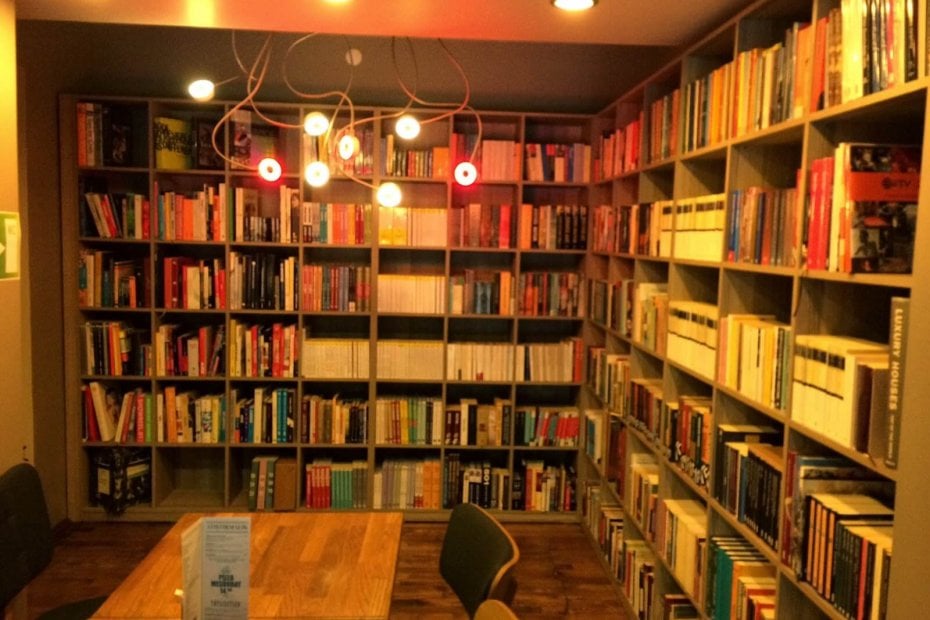 It is possible to find not only Turkish but also a lot of foreign sources in this place which is on the parallel street of Moda Stage. Even if you don't want to go to the cafe, there are also online book sales. However, if you are looking for a place where you can read book and write a thesis in Moda, you can come to Tasarım Bookshop & Cafe. Sandwiches, homemade lemonade, herbal tea, coffee and desserts are among the places you can eat and drink.
Fil Books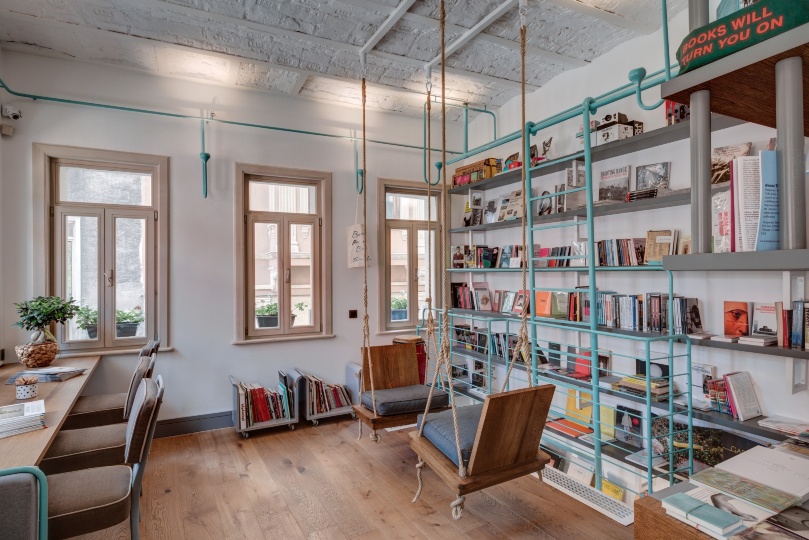 The place belongs to Cemre Yesil that pointed from young artists and photographers in Turkey and his brother Faik Ali Yesil.
This place is an alternative place where photograph books, art books, independent publications and children's books take place. It would be wrong to say cafe or bookstore. Because this is also an event venue where workshops, interviews, book promotion parties and artist speeches takes place.
In short, as they say, "FIL is a place dedicated to photo books, coffees and workshops." At the same time, "FIL has very nice coffees, delicious cakes and sandwiches."
Here is pleasant place with everything with its green colors, library, comfortable armchairs and cushions. It seems that it will be many people' new favorite in Karaköy.
Academy 1971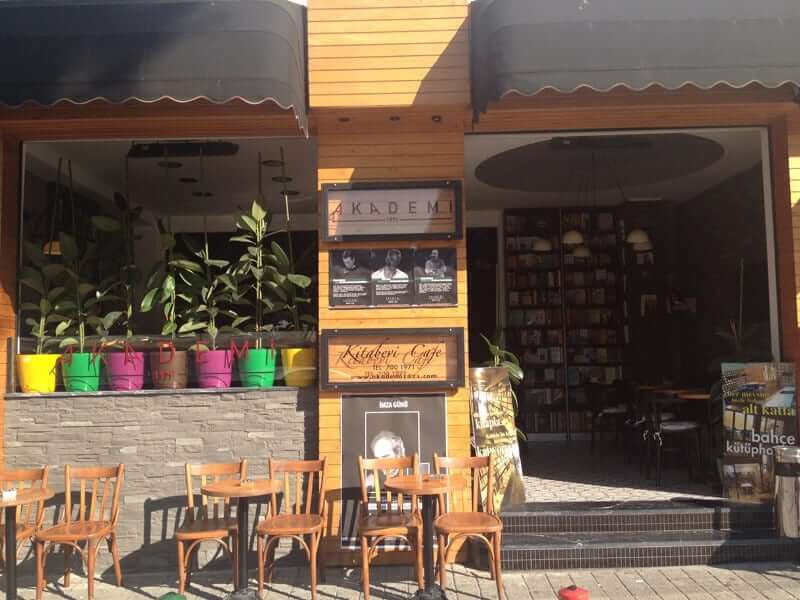 I think that there is no one who doesn't know the people of Kadikoy book addiction. As if, all of Turkey's bookstores, second-hand bookseller, such as collected there. Patika, Imge, Un, Babil, Artemis, P.N.R.
In Academy 1971 is a place where people go to workshops, film screenings and autograph sessions.
It is difficult to find someone who doesn't read or study when the book is subject. Silence prevails in this place.
There is no problem like ''where can I eat?'', which will sunder you during reading. Here you can eat delicious pastas, salads, toast and sandwiches.
Cafe Lumiere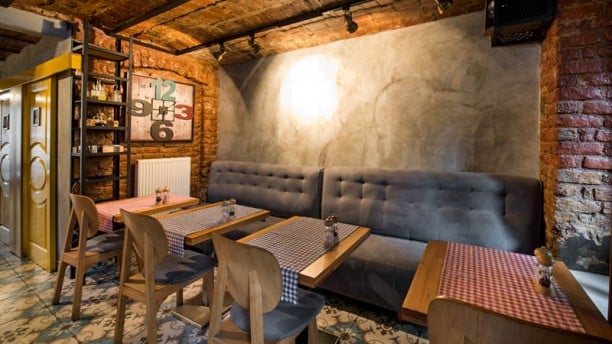 It is located in Cukurcuma, which smells of history. Cafe Lumiere is located in a 200-year-old building. Don't expect it to be full of book shelves all over the floor. Because there are only important and classical literary works here. However, it has a garden so you can sit and read books for hours.
The menu of this beautifully atmospheric place where you will feel the pleasure to read book in the garden is also very nice. Satisfying breakfast is available here as well as a selection of Indian, French and Italian delicacies. Moreover, it is vegan and vegetarian friendly.
If you get hungry while reading your book in peace, we think that you should eat the combo fajita and the Mexican burger. In summer, you should enjoy this garden with drinking lemonade.
MOC Nisantası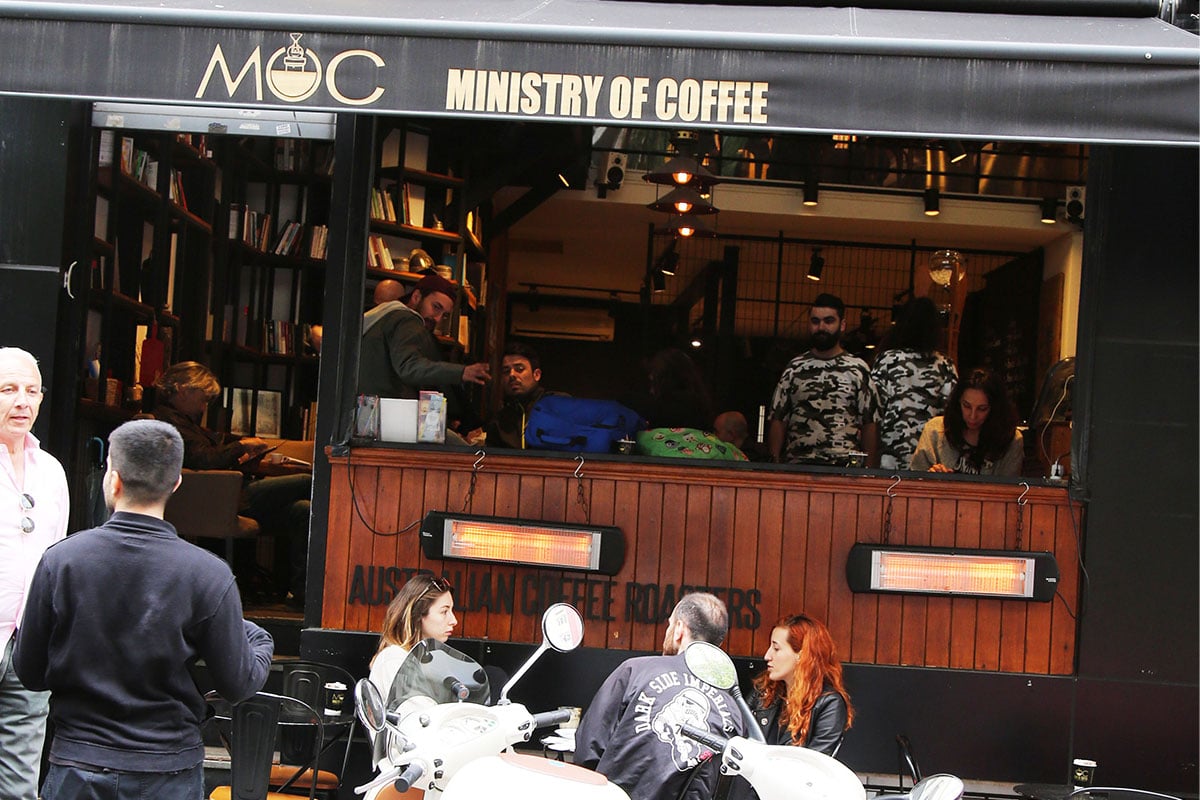 Moc is one of the pioneers of the third wave of coffeeshops. It has branches in many places. However, its location in Nisantası is a delightful book café.
Moc is designed as a wall-to-wall library in Nisantası. Here you can read the book or magazine and you can pleasure of coffee alone without ever being bored.
If I give you a little tip, the ground floor is a bit crowded. So if you are looking for a relatively quiet place, you can choose the upstairs of the MOC.