Bahçeşehir district, which has shown a great deal of development in Istanbul during the last 15 year, unlike the districts in the center of the city offers a peaceful life in touch with nature. Also known as Şehr-i Bahçe or Super Town, Bahçeşehir has a great importance in Istanbul, being the first satellite city of Turkey.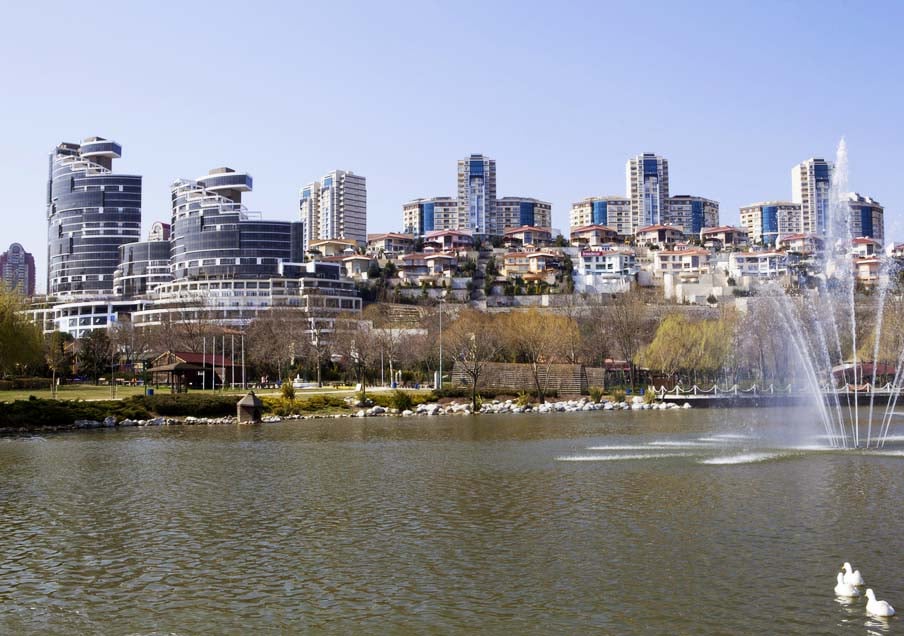 Exposed to a high number of visitor inflow, being one of the areas much anticipated by the foreign people who are visiting Istanbul, Bahçeşehir is a district knows for its planned urbanization and decent environment. We share the answers to questions of where to go and what to do in Bahçeşehir that has reached wide audiences with its clean air and quality hangouts. You can also get information about Bahçeşehir through our 10 Places to See in Istanbul Article.
Gölet / The Pond
The famous Bahçeşehir Gölet is the first place that comes to minds whenever anyone says Bahçeşehir. Offering a peaceful environment and quality eating out spots, has been a Bahçeşehir favorite for years. Drawing attention with wide green areas, Gölet is surrounded by famous restaurants, cafes and bistros. Spending time at Gölet, the heart of the quickly developing district Bahçeşehir gives a different kind of pleasure every season.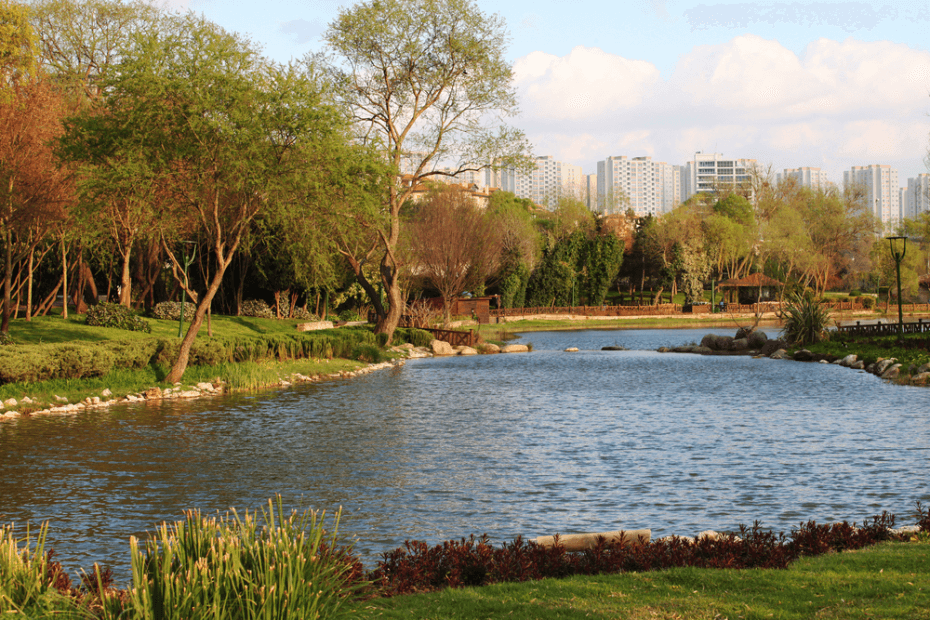 The Gölet is ideal for having breakfast, a nice dinner or a cup of coffee across the view. At Gölet, where you can go for your morning runs, you can also gaze upon the gorgeous views, as you eat your dinner at the local fish restaurants. Also featuring a performance areas where concerts and shows are being held, Gölet is located right across the Bahçeşehir Culture Center. Appealing with its natural habitat, it is most probable to come across ducks, geese and swans at Gölet.
Akbatı Mall
Akbatı is the first thing that comes to minds, whenever Bahçeşehir is mentioned. Being the most qulified and extensive shopping and life centers of Istanbul, Akbatı always has a very wide visitor base. Aside from the 200 stores and indoor eating areas, there are also an exclusive restaurants street featuring Istanbul's famous restaurant chains. Offering a spacious atmosphere with its broad indoor landscapes, also houses a great gym and a cinema with 9 halls. Aside from the places in the mall, you can also find different options for eating within the restaurants street. In social facilities of Akbatı where you can explore world cuisines there is also a festival area where events are planned. After you complete your shopping at family's choice Akbatı, you can enjoy yourselves with your children at the entertainment center on the top floor. Akbatı is also known for its open air playgrounds and atelier workshops during fair weathers.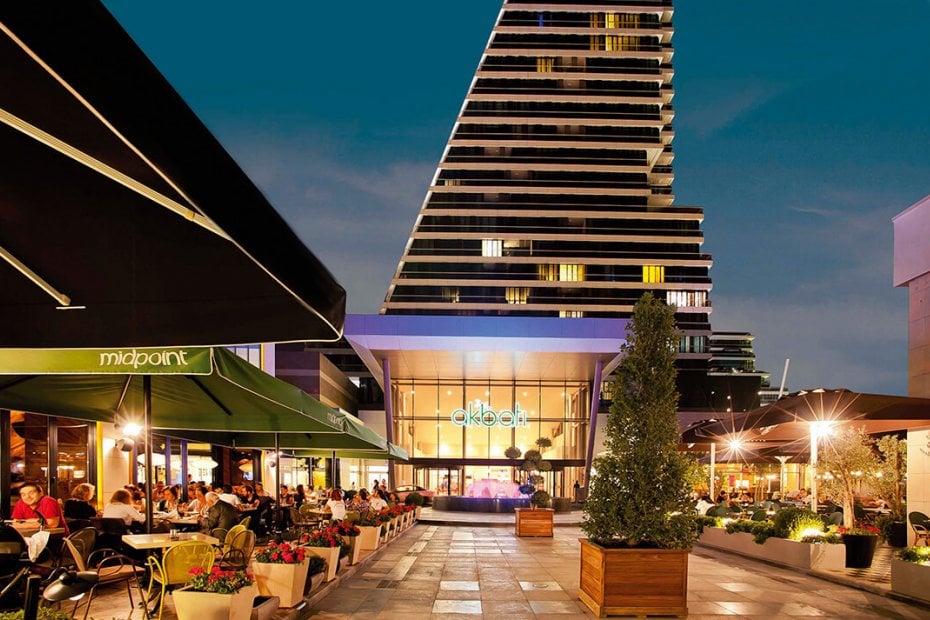 The Excelsior Sunset project next to Akbatı, attracts those who come to Bahçeşehir with its special location. Being right next to the grand Akbatı shopping and life complex, the projects offers its residents a great deal of advantages. The Excelsior Sunset, nods to the Bahçeşehir Gölet with its own artificial pond placed in the middle of the project.
3. Cadde / 3rd Street
Being Bahçeşehir's most famous street, 3. Cadde has kept its popularity steady from the beginning of the developments in the area until today. 3. Cadde, housing famous restaurant chains, is known as the meeting place for the young. It is highly possible to come across places known both in Turkey and in the world like world famous coffee shops and far east restaurants located on 3. Cadde, which passes through Bahçeşehir. 3. Cadde, which you can choose for trying out world cuisines, features a wide variety of places to eat or for drinking. In 3. Cadde also known as Bank's Street, you are not going to have any trouble gettin services. Luxurious villas that compliment the landscape welcome you to the 24/7 lively and crowded 3. Cadde.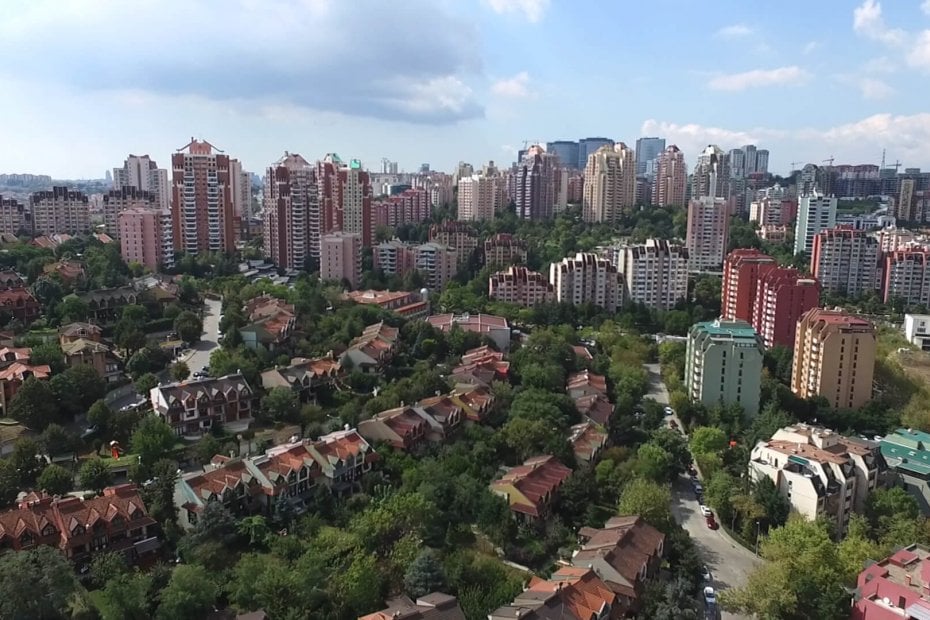 Prestige Mall
Being the first ever mall of Bahçeşehir, when speaking of malls Bahçeşehir locals think of Prestige Mall. Housing both local and foreign 55 brands in total under its roof, Prestige Mall also offers a world famous coffee house where you can get your coffee from and a steak house where you can fine dine at. With the entertainment center located on the bottom floor your children are guaranteed to have a good time too. Prestige Mall, located right next to Gölet is a life center for you to stop by and catch your breath after a stroll in Gölet.
Bahçeşehir Loca
One of the most extensive complexes in the area, Bahçeşehir Loca serves as a Residence and a Life Center to the residents of Bahçeşehir. Within the grand Bahçeşehir Loca, there are health institutions, vets, restaurants, cafes and sports and fitness areas. Offering a huge variety of options in terms of services, Bahçeşehir Loca is located right across Gölet and has a spectacular view of the Gölet.
Aqua Club Dolphin
Being the largest water park in Istanbul, Aqua Club Dolphin has been operating in Bahçeşehir since 2001. Guaranteeing the quality time of its visitors, Aqua Club Dolphin features 10 different eating areas in total including a Vitamin Bar, Family Grill, Pool Bar, Pizza, Fast Food and Ice Cream zones.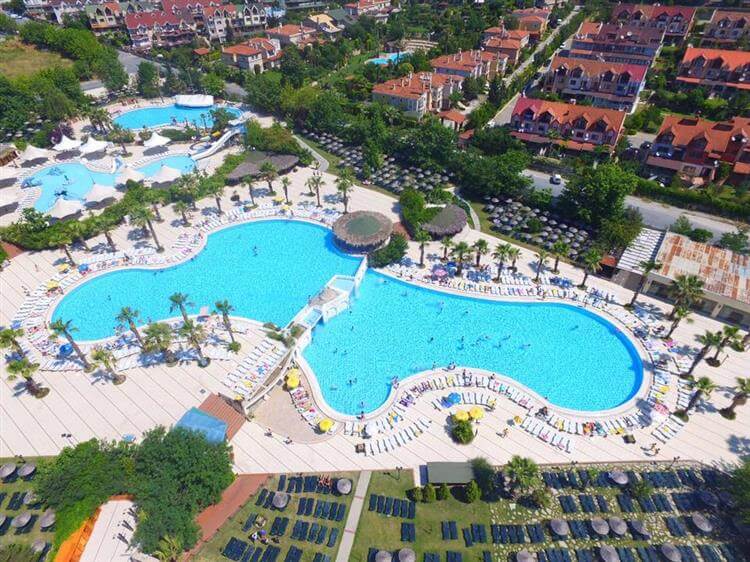 Entertaining all ages of visitors, Aqua Club Dolphin offers 7 pools and 12 pool slides in total to its visitors. In Aqua Club Dolphin, which is stacked with people every summer season, there is also an annual exclusive Volleyball Tournament and Snow Party, held at a specific time of the year.
Why Bahçeşehir?
Housing 6 more small malls in total aside from the mentioned above, there has been great improvements in Bahçeşehir in terms of both health and education. In the area that has 7 hospitals, there are also 10 colleges in total. Aside from having 3 highway exits from the area and many bus lines that have routes into the city center, Bahçeşehir is also only 30 minutes away to the new airport. Located in the heart of nature, Bahçeşehir literally meaning Garden City, takes its name from this exclusive settlement. Seen as the first and most important in Turkey and one of the worlds limited satellite cities Bahçeşehir project has been awarded with the ''Institutive Implementations and Projects'' award within the scope of 1996 United Nations Habitat II Conference. Bahçeşehir has also received the ''New Understanding of an Urban Settlement'' award from Canada in 1997. Bahçeşehir, indeed a city rising within the gardens is a district that catches the attention of all with its clean air, wide green areas, planned urban structure and broad social opportunities.