Istanbul's fastest developing district Beylikdüzü has become a center of attention for both tourists and for foreign investors. The most important factors for that is the district's clean air, orderly urbanization, plenty of green areas and the fact that every kinds of places that one would want to go have moved to Beylikdüzü. Famous for its groves full of oxygen, Beylikdüzü provides for its visitors's every need with its broad beach and its high number of malls.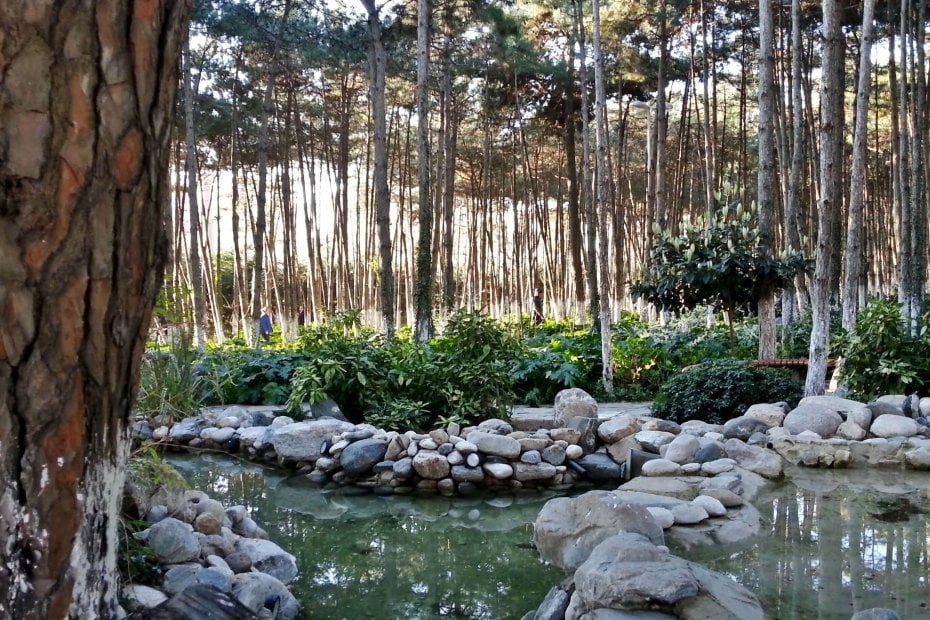 First choice of those that are tired of the crowds of Istanbul, Beylikdüzü stands as the next city center. You have arrived in Istanbul and now that you are in Beylikdüzü you have heard so much about, if you are wondering about where to go and what to do in Beylikdüzü, you can read our extensive article.
Yaşam Vadisi / Life Valley
We have already mentioned that Beylikdüzü is a pretty green district. Yaşam Vadisi is, as it can be interpreted by its name, is Beylikdüzü's largest living space. Yaşam Vadisi is the favorite and most preferred complex recently, because of its wide green areas and high quality places to hang out in. Those who want to rest up on the weekends and spend time within nature, flock into Yaşam Vadisi.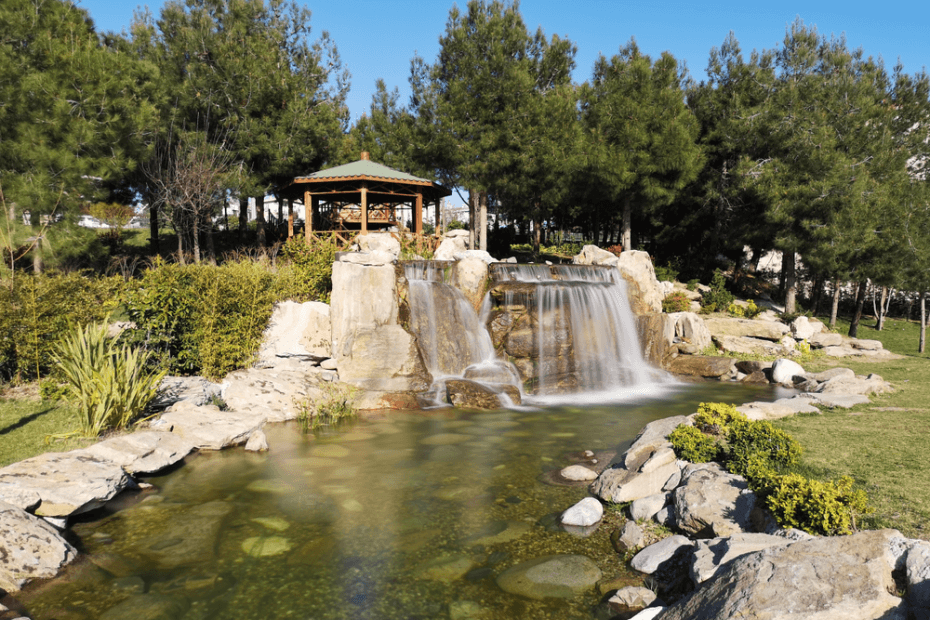 The gorgeous Yaşam Vadisi, filled with ponds, pools and waterfalls has a massive size of 1 million m2. In Yaşam Vadisi, where performances, concerts and movie screenings are held in during the holidays, special days and in summer, there are 4 places to hang out in, those being 2 cafes, 1 restaurant and 1 Japanese tea house and also 4 bathrooms overall. Yaşam Vadisi that reaches out until the beach, is Istanbul's most extensive city park.
West Istanbul Marina
With its amazing sea and views, Beylikdüzü manages to impress those who look and offers its visitors more than sea breezes with its luxurious West Istanbul marina complex with a 900 yacht capacity. Offering 14 cafes, restaurants and bars, fitness center, yacht club and broad living spaces, West Istanbul Marina offers you a beachfront experience with its blue flag sea.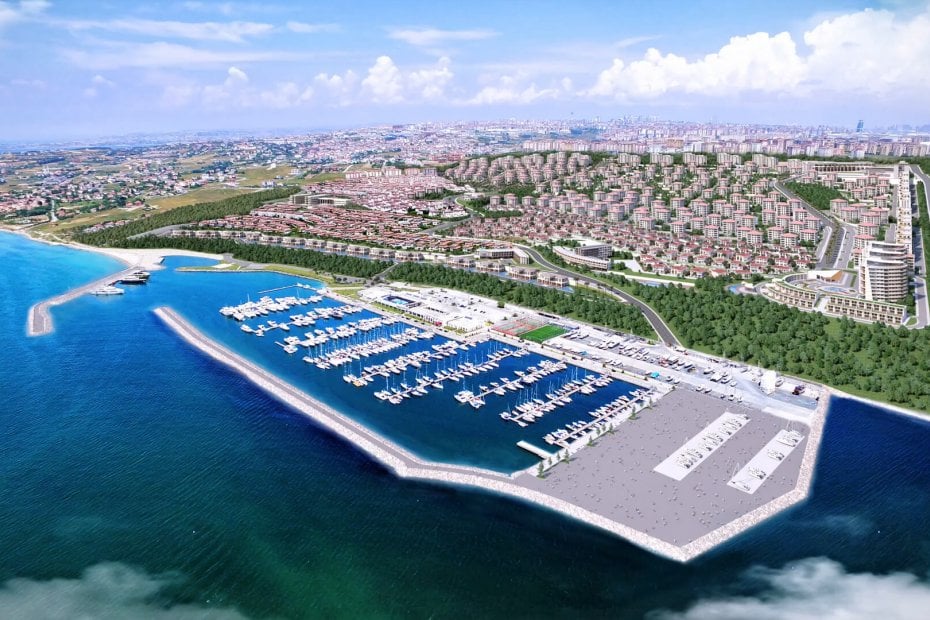 Located in front of the modern investor favorite Coral City Istanbul project, the elite West Istanbul Marina changes your perspective on Istanbul. You are in the most ideal place to drink your coffee across the sea or to have a romantic dinner on the beachfront.
Marmara Park Mall that is in Esenyurt district, technically speaking, but is under the name of Beylikdüzü, is one of Istanbul's most prestigious malls. Easy access as a result of its central location, Marmara Park is located right next to Beylikdüzü Metrobus station and E-5 highway. Beylikdüzü's most famous mall, Marmara Park includes 182 stores, 40 restaurants, a big gym, the famous construction market Bauhaus and a grand cinema hall featuring Turkey's biggest IMAX screen.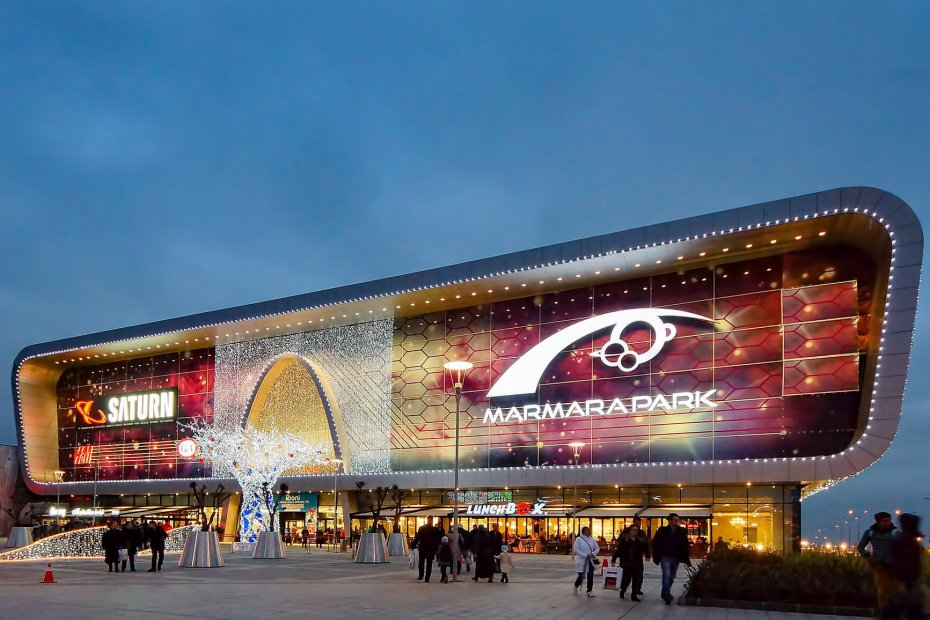 Marmara Park, flooding with visitors every day of the week attracts everyone with its wide range of stores and food court options. The mall where you can easily find anything you are looking for is a children popular spot featuring a space theme. Marmara Park offers fun options for your children featuring 3 playgrounds.
Migros Mall
Being Beylikdüzü's first mall ever and taking its name from the grand 5M Migros supermarket, has been a meeting point for the people of Beylikdüzü. Migros, where world famous coffee brands such as Gloria Jean's, Tchibo and Starbucks have branches, is a popular mall amongst young people along with its open air cafes. Including 125 stores, tens of indoor and outdoor restaurants and cafes, Migros also has a grand entertainment complex.
Fun guaranteed for people of all ages with its private bowling alley, cinema halls, playgrounds for both adults and for children and exclusive childrens theatre, Migros Mall is very easy to access. Located right across Marmara Park, you can access Migros Mall by getting off on the Beylikdüzü station of Metrobus.
Perlavista Mall
Located in Beykent area of Beylikdüzü and drawing attention as a result of its interior and exterior design, Perlavista Mall is one of the most extensive malls in Beylikdüzü and has a total of 125 stores, a bowling alley, cinema halls, gym, tens of cafes and restaurants. Perlavista Mall, which is very easy to access is only a ten minute drive away from the E-5 highway.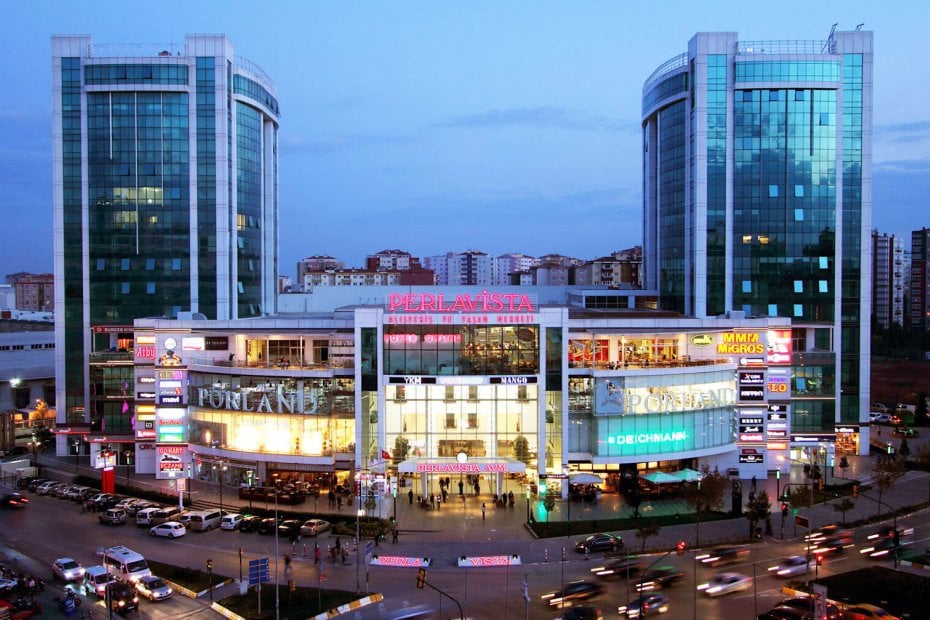 Offering a visual presentation to its visitors with its European themed interior architecture, Perlavista is a mall mostly preferred by the locals in Beykent. Located right in front of Beykent University, Perlavista also carries importance fort he students in the area.
Cumhuriyet Mahallesi / Neighborhood
Being the heart of Beylikdüzü, Cumhuriyet Neighborhood Square, is a must visit for all those who come to Beylikdüzü. Surrounded by many cafes, restaurants, residences and health institutions, the well known Cumhuriyet Neighborhood Square has its finger on the pulse of Beylikdüzü. Accessing to Cumhuriyet Neighborhood, that is only a 10 minutes walk away from Marmara Park and Migros Malls, is relatively easy. By getting off at neighborhoods own Metrobus station; Cumhuriyet Mahallesi and after 3 minute walk you can easily get to the square. Tens of cafes, restaurants and bars within the Ekinoks Residence, located in Cumhuriyet Neighborhood Square which is in the heart of Beylikdüzü, a district those who visit would not want to leave as a result of its clean and elite streets, makes those who visit Beylikdüzü very content.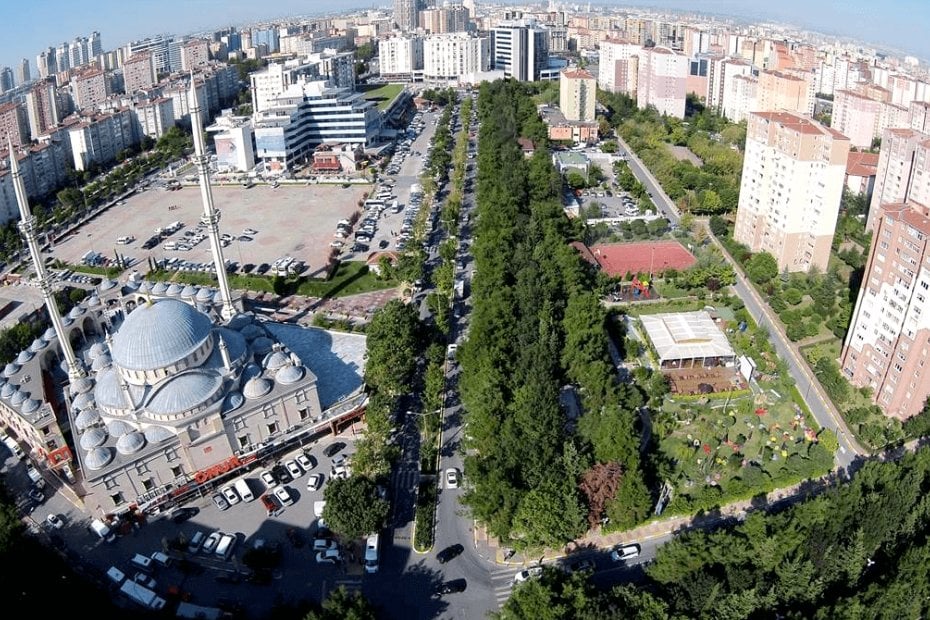 Aside from the places around Cumhuriyet Neighborhood Square chosen by Istanbul's most famous restaurant chains for opening a branch, Teras Park complex located a little below the square is also a foreigner favorite center visited by many. Cumhuriyet Neighborhood Square and Teras Park are places enjoyed by both the elderly and the young where famous chains have branches. Aside from the recent popular hangouts in Istanbul's such as Happy Moon's, Sütiş, Starbucks and Mado, in Cumhuriyet Neighborhood Square you can also spot fast food giants. In the square where you can find tens of sports clubs and fitness centers, you can also prefer classy restaurants featuring world cuisines for dining out. Also housing the great Yaşam Vadisi, the activities are limitless in Cumhuriyet Neighborhood, the favorite district of Beylikdüzü.