Bodrum is an important tourism center not only for our country but also for the world with its natural beauties, festivals, historical sturctures bearing different cultures. Bodrum offers different alternatives to local and foreign holidaymakers in terms of places to visit. Bodrum, the pretty district of Mugla; It is an unforgettable holiday destination for local and foreign tourists thanks to its popular and magnificient beaches, peaceful nature, fun nightlife, museums and historical texture.
You can have a good time with your loved ones by including the places we recommend in our list of places to visit in Bodrum to your trip plan.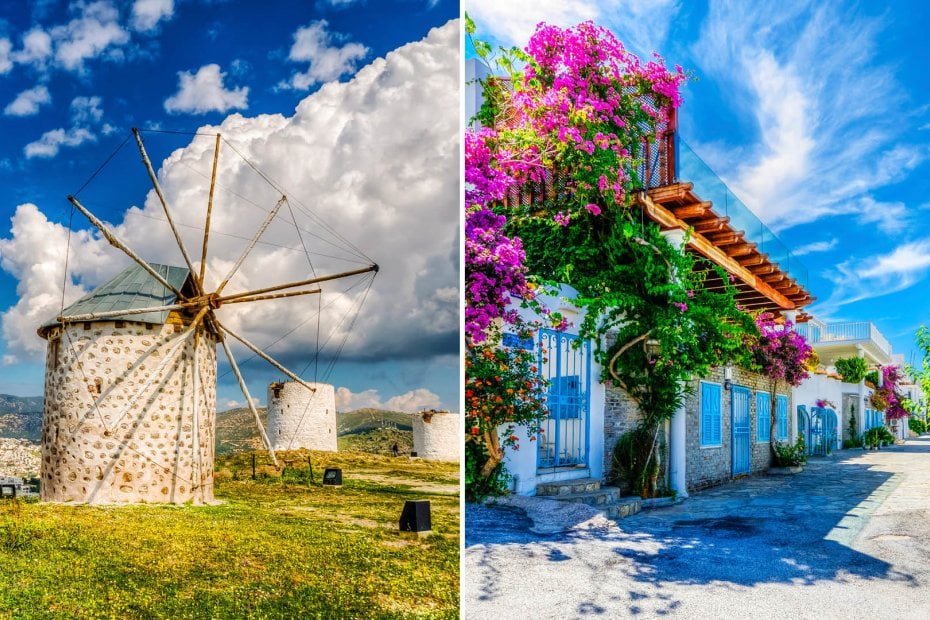 Entertaining Sides
Bar street is located in Bodrum Gumbet and it is the most popular spot of nightlife. Bar Street is very suitable for people who love to have fun with its places, music, colorful and lively atmosphere. If you wish, you can have a good time by visiting Bar Street, which is the center of entertainment during your holiday. Bitez beach which is located at a distance of approximately 8 km to Bodrum, is among the most popular public beaches of Bodrum. The Bitez Beach mentioned in the songs fascinates travelers with its deep blue and sparkling sea accompanied by lush trees. You can sunbathe among the sounds of the wave, swim in the sea and spend peaceful time at Bitez Beach.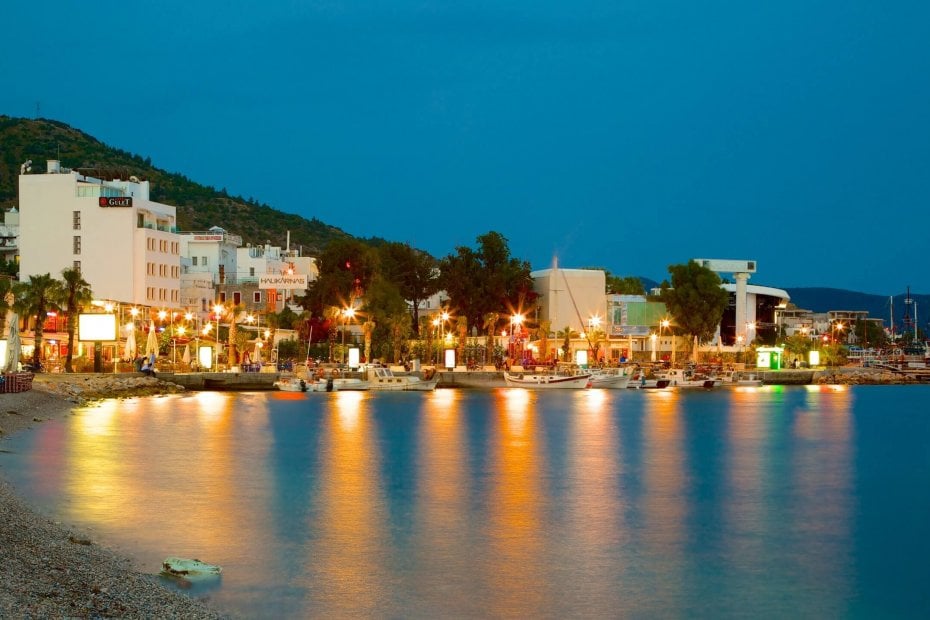 Historical Sites
Although Bodrum is a sea vacation in perceptions, it is an important place in terms of history. For example, one of the seven wonders of the world and the world's most important underwater wreck, Halicarnassus Mausoleum is here. There isn't much remains from the Halicarnassus Mausoleum, which was destroyed by the Earthquake. However, the Museum of Underwater Archeology, where historical artifacts be exhibited and the castle are really impressive. Bodrum Castle, built as the fortress of St Jean Knights in 1522, stands out as the symbol of Bodrum. Bodrum Castle, built on the rocks surrounded by sea on three sides between the two ports, is now used as the Museum of Underwater Archeology.
The house where Zeki Muren spent his last times is located in Bodrum. It has been serving as a museum since 2000. In the two-floor art gallery, the ground floor is decorated as used by the artist and the upper floor is used as a museum. Here you can see Zeki Muren's stage costumes, belongings, awards he received, letters written by his fans. Zeki Muren Art Gallery serves all days except Mondays. You can visit Zeki Muren Art Gallery for a certain fee. Ancient Theater, which is the only building in Bodrum that can reach the present day, is among the oldest theaters in Anatolia. It was restored in the 60s and it has a capacity of 13 thousand people. The Antique Theater hosts various festivals and concerts at certain times of the year. You can find traces of history in the Ancient Theater, which was sacrificed for the sake of Dionysus in ancient times.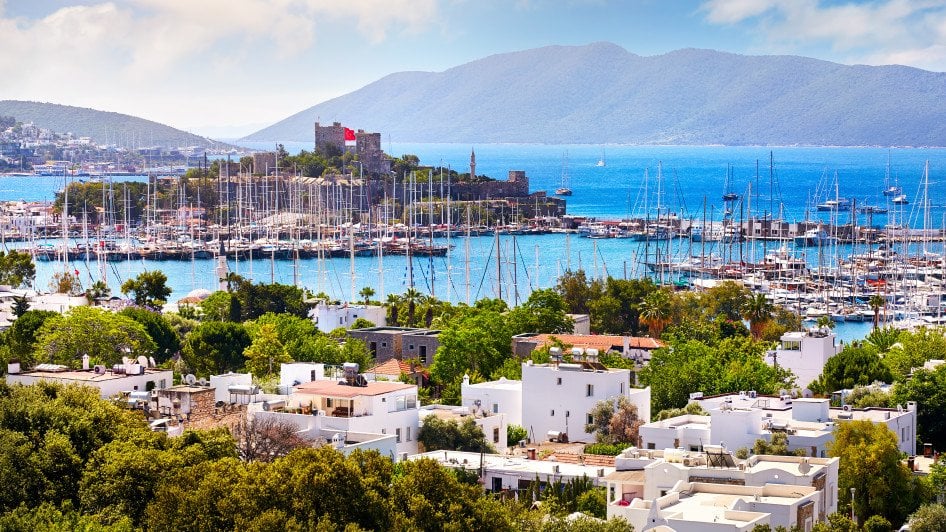 Documents and objects belonging to Bodrum maritime history have been exhibited in the Bodrum Maritime Museum since 2011. Bodrum Maritime Museum gives its visitors clues about the maritime culture of Bodrum.
You can see the boat and shell exhibitions in this museum. You can visit the museum on all other days except Mondays and you have a good time in the museum.
In Bodrum Castle; It is exhibited in sections such as Turkish bath, Carian Princess Hall, Classical Period Hall, Amphora and Glass Wreck Hall. You can see the works of many important collections that gave clues about the old times. Bodrum Underwater Archeology Museum which is located in Bodrum Castle, is one of the most important underwater archeology museums in the world.
You can add the museum, which contains important works worth seeing, to the top of the list of places to visit in Bodrum. If you want to be enchanted by the underwater treasures, you can visit the Bodrum Underwater Archeology Museum, which provides service at any time of the year, for a certain fee.
Private Neighborhoods
Yalıkavak is a cute sponge-diver neighbourhood that is connected to Bodrum. Today, it is among the most important tourism resorts of the district. Yalıkavak; It offers unique beauty with its nature, windmills and sunset view. You should definitely spend time in Yalıkavak. Guvercinlik which is located about 20 km from Bodrum, is among the important tourist resorts of Bodrum. You can visit Guvercinlik, which is a cute fishing district, for a day or you can enjoy the view by spending a few days.
It is ideal for people who want to spend calm and peaceful time away from the city complex. You can add this town to your travel list.
Turkbuku, another tourist district of Bodrum, is among the important holiday resorts especially for yachts. It is frequently preferred by yachters since it is surrounded by hills. The popular holiday destination, which has many bays, hosts many holidaymakers every year.
You can enjoy the fun atmosphere of the town by visiting Turkbuku, which stands out with its specially organized beaches and many hotel options.