Alanya is an amazing beach-resort city that is located in the Mediterranean region of Turkey. It is a small seaside town that offers a unique mixture of history, peace, adventure, and relaxation for its visitors. Trapped between the Taurus Mountains and the Mediterranean Sea, Alanya has a naturally advantageous location. Throughout history, Alanya has been a local stronghold for many civilizations including Byzantium and Ottoman Empire. With its cultural heritage, warm climate, amazing natural wonders, and rich agriculture, Alanya is one of the most famous tourist destinations in Turkey. Alanya is a small city that has the ability to host thousands of people with its geographical structure. This amazing city is responsible for 9% of Turkey's tourism sector and 30% of foreign real estate purchases in Turkey. Such high numbers of tourism power and real estate projects prove that Alanya is a valuable city. Every year, numbers of shopping festivals, sporting events and concerts light up the city with people all around the globe. Alanya offers a number of high-quality experiences for all its visitors. This continually growing city is one of the most valuable Turkish cities to invest in.
History
Even though Alanya is not one of the highest populated cities in Turkey, it is one of the oldest settlements in the world. Archaeological studies have indicated signs of human occupation in the Karain Cave that dates back as far as 20,000 BCE, and evidence details that there was a port that existed in the southern part of the city during the Bronze Age. Until the spread of Christianity, Alanya was an important port-city for pirates and was mostly occupied by Mediterranean pirates. Later then, Alanya was a vital episcopacy under the Byzantium Empire that supplied many agricultural goods. Byzantium lost control of the city after the Battle of Manzikert in 1071 to Seljuk Turks. Alanya went through its golden age during Seljuk rule, with constructions of city walls, twin citadel, Kızıl Kule, arsenal and increased naval power. All of these implications led to Alanya's function as an important seaport in the Mediterranean Sea. As of 1471, Alanya was inherited into the borders of the growing state of the Ottoman Empire. Constant growth and conquer of many important cities resulted in Alanya losing its significance. Suffering significant loss from World War I, Alanya was not able to prosper until the Turkish Government's efforts to make it a valuable tourism site. With proper city management, renovation of historical sites, access to roads and airports, and state incentives, Alanya started to flourish, receiving a great amount of attention from people all around the world.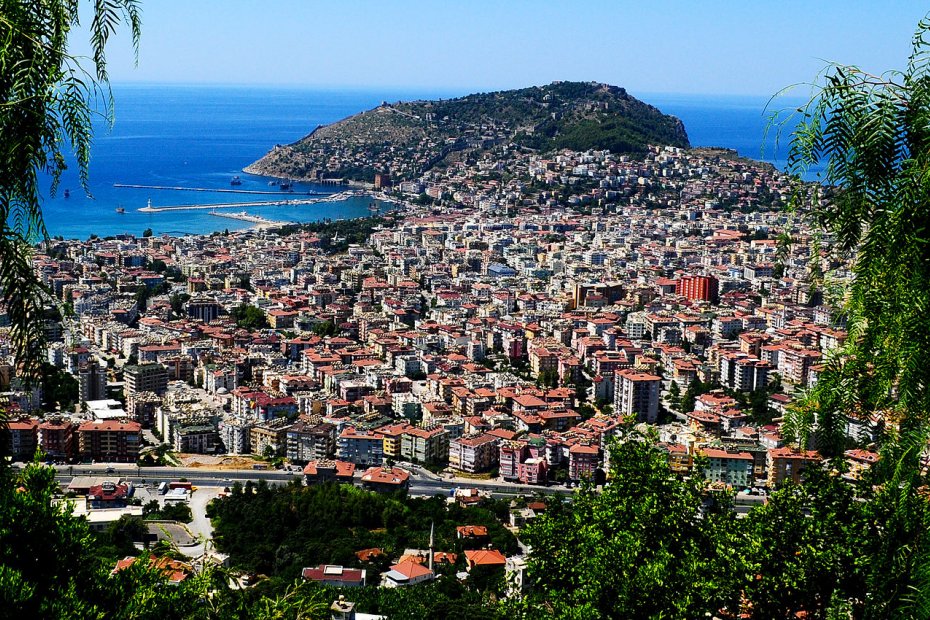 Geography and Climate
Located between the Taurus Mountains and the Gulf of Antalya, Alanya consists of more than 70 kilometers of coastline, a rich and diverse bio culture, and a river that flows into the Mediterranean Sea. Alanya has a typical hot-summer Mediterranean climate with long, hot, and dry summers as the city's slogan is ''where the sun smiles.'' Due to the presence of many mountains, Alanya sometimes able to receive snow even though the city is warm.
Property Investment in Alanya
With its promising future, Alanya is one of the most valuable cities in Turkey to invest in property. With countless outstanding projects and an increasing population, investors from Turkey and around the world are interested in Alanya. Especially, Alanya is mostly preferred by German and English investors. Life in Alanya comes on a plate with rich flavors. Either if you wish to live the fullness of the Mediterranean Sea or a nightlife full of parties and adventure, Alanya offers you all of them. Let us take a closer look at some of the best projects in Alanya.
Connecting the city center with the sea, this project is perfect for you with its limitless possibilities. With its 700mt closeness to the sea and only 15 minutes of drive to the city center, Euro Residence XVI is a place to live. This project also provides an outdoor swimming pool, sports hall, Sauna, generator and many more.
Beryl Riverside
Surrounded by shopping centers, schools, and a hospital, Beryl Riverside aims to provide you a life in the city center that feels like a holiday. Located in Alanya's fastest developing zone, Berly Riverside comes with excellent options. With this many possibilities, this project is the perfect choice for you and your family.
If you wish to live a quiet, luxurious life on the Mediterranean Sea coast, Mediterranean Premium Villas is the best choice for you. Located in the Kargicak district of Alanya, this high-quality is only 600 meters away from the sea. Comfort and peace with incredible scenery are what this project offers to you.