Value of Bodrum
Turkey's one of most important tourism centers, Bodrum still manages to be shine with its value, even while in a pandemic crisis. The image of a beach that stretches to the horizon filled with sand and a sea fills everyone's dreams. Bodrum is famous for its beaches, nightlife, high-quality hotels and being a city that ''lives.'' The city of Bodrum provides countless quality of joy and happiness to its residents. Its inspiring views and scenery manage to enlighten each visitor. Everything that a person wishes for a summer holiday easily could be found in Bodrum. Once having the name of Halicarnassus, Bodrum was central and home to many ancient Greek and Egyptian civilizations. Apart from its energetic and lifeful structure, Bodrum provides its visitors to see the fragments of different past cultures. Historical sites fill the entire city and its ambiance. Bodrum receiving a significant number of tourists every year has shown its true importance with having constant growth of visitors each year, thus increasing the investors' attention on the city. By its small size, Bodrum manages to be one of the most valued cities in Turkey to invest in property.
Accessibility of Bodrum
One of the things that make Bodrum special is how easily its to travel to. In the visitors' own choosing, Bodrum is reachable by means of air, sea, and land. Its well-constructed roads provide easy and safe travels to the rest of Turkey while its airport makes it easy for people to travel. You could also take sea routes in order to visit nearby Greek Islands as well.
Life in Bodrum
Even though Bodrum may only seem like a seasonal city to live in – it is not. With the growing numbers of projects and the advancements of the city that its municipality has done, Bodrum has become a city to live in. In 2019, it was recorded that Bodrum had a population of 170,000 – by the end of 2020, it was roughly 400,000. This increasing demand to live in the city is caused by the constant increase of quality and people's interest in the city. One may enjoy the city's cultural aspects, and one another may enjoy the scenery that soothes their soul. Life in Bodrum has been improved in various ways by increasing the number of people who live both in summer and winter. Once only a city full of people in summer; improvements on its public transportations, planned and well-thought design of new properties, and construction of hospitals, schools and mosques have significantly increased over recent years. The main characteristic of the city stretches from being a seasonal tourist attraction to a fine-functionating city of joy.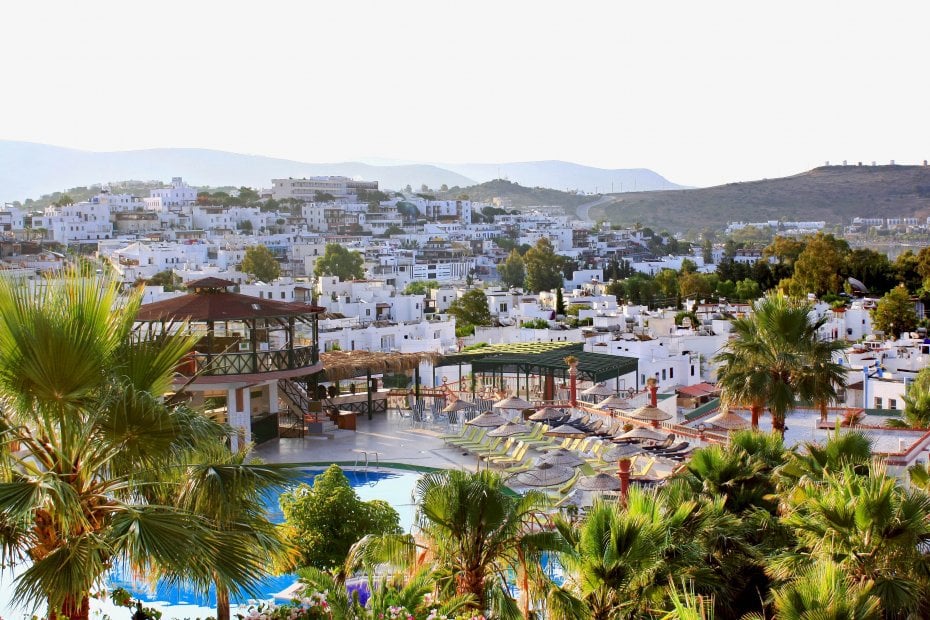 Properties in Bodrum
As the city's population continues to increase, investors are shifting focus from building hotels to building houses for people to live in. The city provides a promising future for the people who wish to invest in property in Bodrum since the demand is high and due to the city's not-so-big, buildings are limited. "Domestic and foreign investments have been climbing in recent years, and they didn't slow down during the pandemic," says Ahmet Aras, mayor of the southwestern resort town. It has been stated that hotel brands and building companies started many more projects in 2020. Currently, there are several projects going on in the city for interested investors and many more will be coming. Somehow the prices in Bodrum vary a lot throughout the city. Shockingly, prices in rural areas of the city sometimes seem to be higher. Due to their high-quality constructions and privacy, these buildings attract a high amount of attention. Without a doubt, the property is a profitable investment in Bodrum, proved both by the people who live in it and with numbers that we see. Here are some of the amazing real estate projects you may find in Bodrum:
With its fascinating coastline of 460 meters and 2,000 m2 of sandy beach, you will find the bliss of your every morning in Zeft Yalıkavak. Zeft Yalıkavak displays a perfect harmony of nature with city life, having a town square that fulfills all of your daily needs.
Located in the center of Bodrum, you will be overlooking the city with the height that Coral Sands Bodrum has. Being this close to the city, you will be able to enjoy outdoor-indoor swimming pools, restaurant-bar, SPA, fitness center and many more in Coral Sands Bodrum.
Developed in order to fulfill your dream house, Windfall Bodrum provides everything that you may ask for. With each villa with a private pool and garden, you will enjoy every moment of your time. Windfall Bodrum promises comfort with its smart home system and a pleasant life with unique social facilities such as an outdoor swimming pool, children's playground, children's swimming pool, fitness center, security with cameras, parking lot, walking-track, sea view and sauna.