Real estate projects in Istanbul continue without slowing down. We have listed some great projects that will be completed in 2021.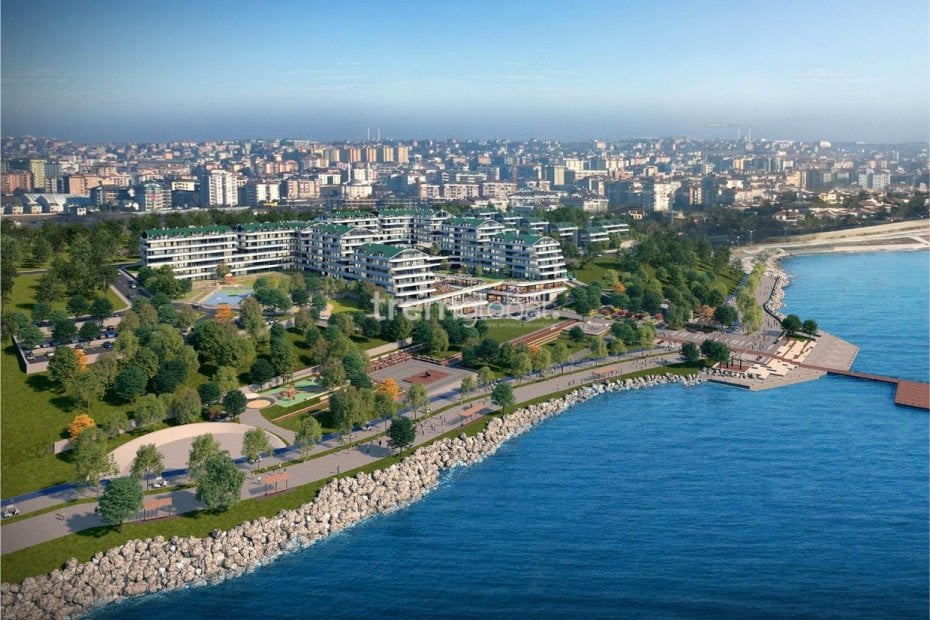 Harbour 24
You can make a unique start to your new life in Harbour 24, where you can sit on the pier and watch the sunset, take morning walks by the sea, cycle on the long bicycle track by the sea, discover new tastes with your friends in the parks where blue and green are integrated, or in gourmet restaurants at your doorstep. Harbour 24 is a modern seaside neighborhood in Istanbul, away from chaos. Located on a 13 km coastline in Büyükçekmece, Harbour 24 reinterprets the coastal life with its residences, penthouses, garden, and terrace duplexes. Harbour 24 was developed with a modern and functional aesthetic. While the useful interior arrangements reinforce the sense of spaciousness, all rooms are completed with large terraces that integrate with the sea. The halls have been planned as more spacious and bright spaces with high windows that allow the sun and sea at the maximum level.
Harbour 24 is located close to all amenities such as E-5, TEM Highway, airport, educational and health institutions, shopping centers, and public transportation. The project is 1.5 km away from E-5, 25 km from Atatürk Airport, 9 km from TÜYAP Exhibition and Congress Center, 4.5 km from Aqua Marine Water and Entertainment Center, and 30 minutes from Istanbul Airport.
You will have a new life in Harbour 24, which consists of apartments designed in different sizes in 1+1, 2+1, 3+1, 4+1, 5+1 types.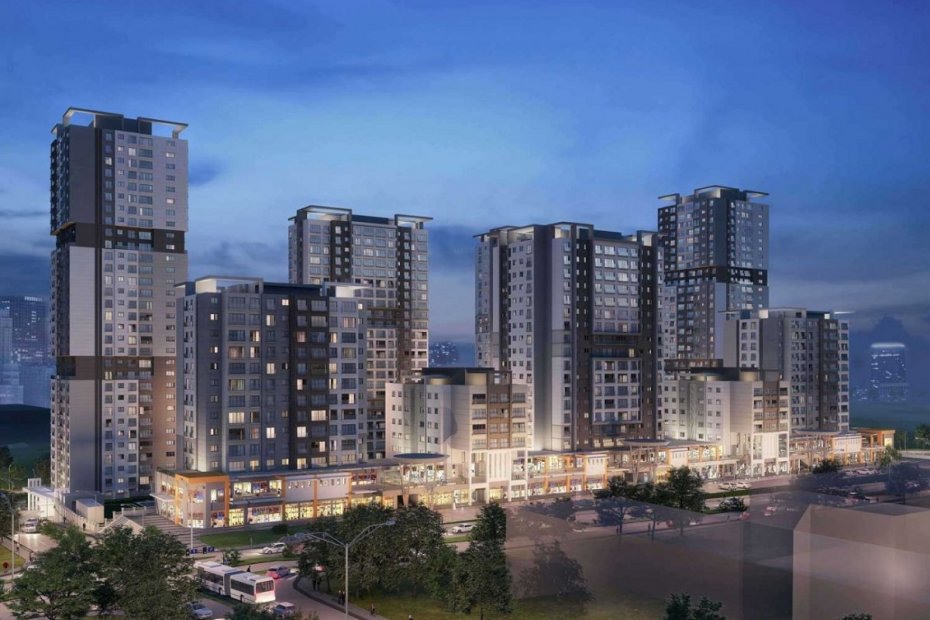 Europia Zest
You are one step closer to happy tomorrows with the modern architecture of Europia Zest Project that will increase your quality of life. Make the best investment for your family in Başakşehir, the rising living area of ​​Istanbul.
The project has a construction area of ​​244.325 m² on 72.706 m² of land. It is located close to Yavuz Sultan Selim Bridge and 3rd Airport connection roads.
The project includes 11 blocks with modern architecture, 941 flats, and 27 commercial units where basic needs can be met. There are 2+1 apartments starting from 124 square meters, 3+1 apartments starting from 162 square meters, 4+1 apartments starting from 200 square meters and 5+1 apartments starting from 277 square meters.
Ornamental pools constitute a total area of ​​4,500 square meters. Inside the 2 social facilities in the project, the indoor swimming pool designed separately for men and women, children's pool, fitness center, Turkish bath, sauna, and steam room, make sports a part of life.
In the park area, there are football, basketball, volleyball courts, tennis courts, walking paths, and resting areas.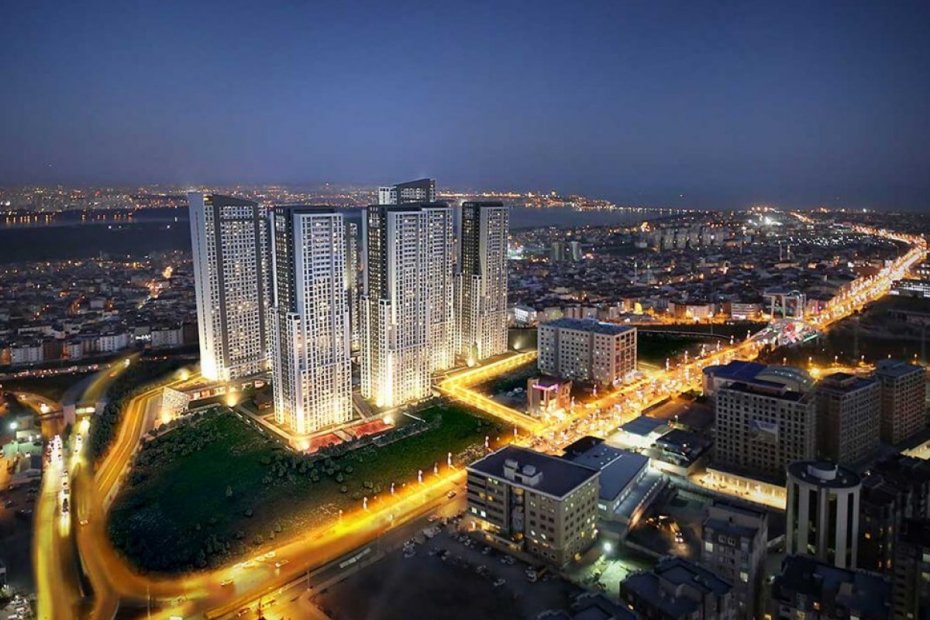 Azure Residence
The types of apartments in Azure Residences vary as 2+1, 3+1 and 4+1. All apartments in the project are equipped with smart home systems. It provides an advantage to its buyers with its children's playgrounds, fitness center, indoor car park, and private camera security. The location of the project will maintain its value in the long run with stable returns on housing prices with houses for sale and rent.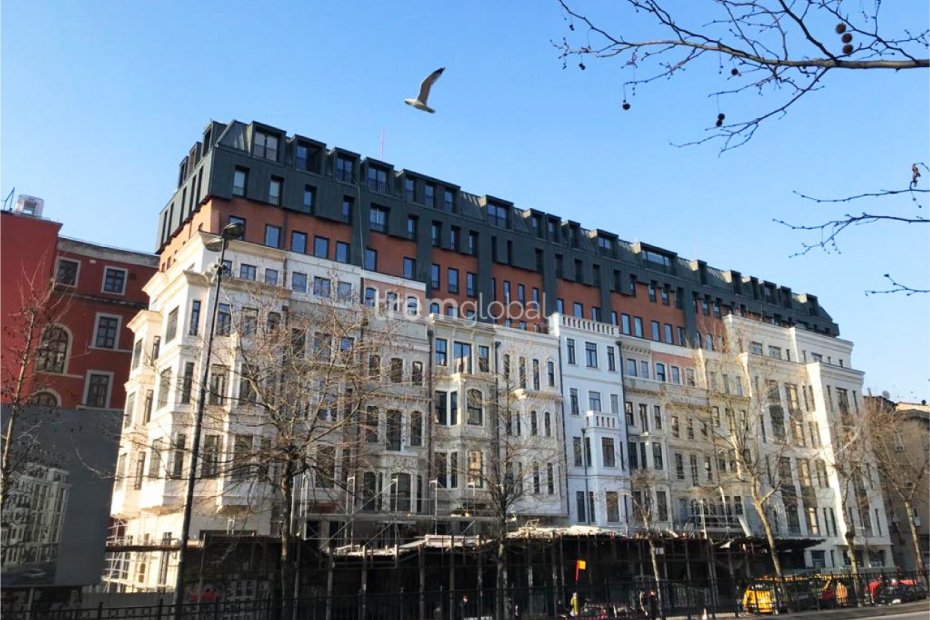 Sacred Taksim Residence
Sacred Taksim Residence brings with a lively and active social life by combining different areas. It is not only a privileged life center but an advantageous investment tool. 128 offices in Sacred Taksim Residence, varying from 62 square meters to 641 square meters, were designed with a pleasant and efficient working environment in mind. It offers a prestigious office life with its location in the city center and close to connection roads.
The streets closed to traffic with a length of 1.4 km in the Sacred Taksim Residence project bring traditional and modern life together with their architectural approach and landscape. Beşiktaş's young and vibrant world, the sparkling elegance of Nişantaşı, and the multicultural structure of İstiklal Avenue come to life in Sacred Taksim Residence. The private shopping street offers a unique shopping experience with its world-famous brands. The Sacred Taksim Residence, where cafes, distinguished restaurants offering examples of world cuisine, art galleries and entertainment, recreation, art, and culture, will be the new meeting point for those who want to "experience Istanbul."
Social facilities of Sacred Taksim Residence include 24/7 security, security camera, shopping center, entertainment center, cafe, restaurant, fitness, gym, concierge, spa, fitness center, cleaning, sauna, Turkish bath, multi-purpose sports areas, pavilions, green areas, and walking areas. The project is located 360 meters away from Taksim Square, 400 meters from Taksim Metro, 3 kilometers from Eminönü, 3 kilometers from Nişantaşı, 3 kilometers from Beşiktaş, and 17 kilometers from Fatih Sultan Mehmet Bridge.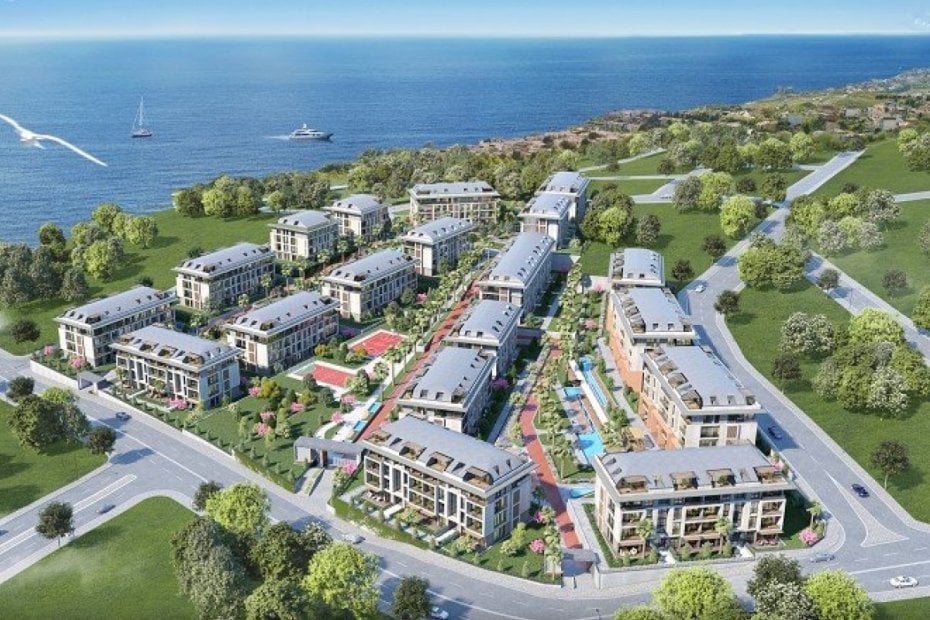 Palm Lux
Palm Lux Project offers fabulous apartment opportunities where you can feel the modern life, green and blue together in the city. Palm Lux, a project stretching towards the sea, is a wonderful choice for a luxurious life on the shores of the Marmara Sea. The project has a splendid urban design approach with its recreational facilities. It is also close to entertainment centers, universities, hospitals, and transportation networks.
The project consists of 19 blocks with 330 residences. The Palm Lux project has apartments for both large families and nuclear families or those living alone. Palm Lux apartments, which guarantee both a comfortable and luxurious life, are surrounded by a unique landscape and a magnificent sea view. Complementing its modern architecture and spacious living spaces with a unique residential area, Palm Lux offers an experience in greenery at the point where the sky meets the sea.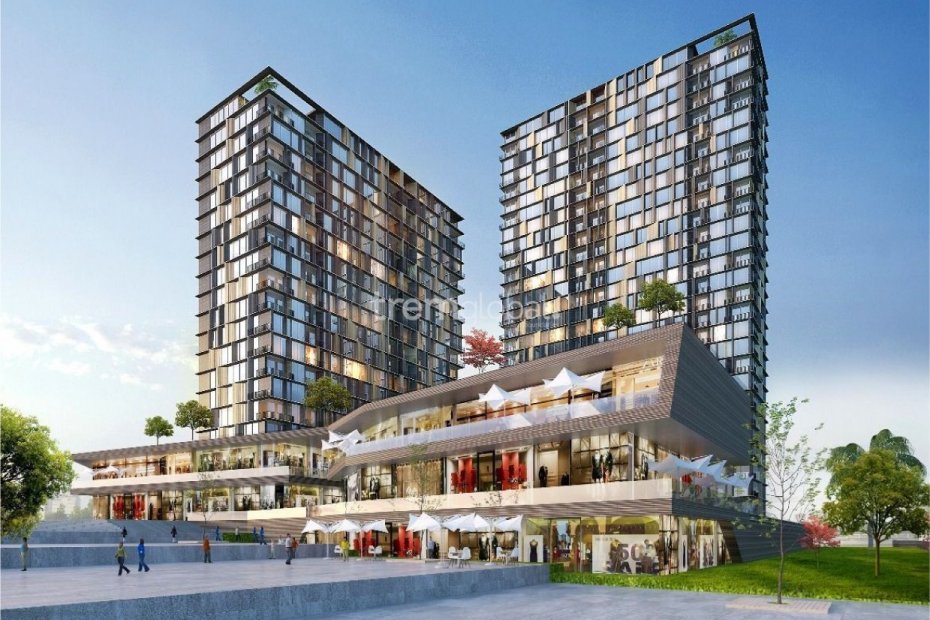 Bright Onyx Residence
The Bright Onyx Residence guarantees happy moments you share with your loved ones and an investment that increases in value day by day. Bright Onyx Residence is located on the connection road of the 3rd Airport and the 3rd Bridge. The project includes social facilities such as swimming pools, sauna, sports areas, playgrounds for children. Besides, the security system that will make you and your family feel safe is working 24/7.
CONTACT TREM GLOBAL TO LEARN MORE ABOUT THE PROJECTS: https://www.tremglobal.com/