As the center of attention of real estate developers in Istanbul, Başakşehir has been on the rise in recent years. Standing out with its carefully planned development process and new housing stock, the district has great potential with its proximity to mega projects. Providing transportation advantage with metro and road investments, the district continues its development with the projects such as city hospital, organized industrial zone, city square and parks. Başakşehir, which includes Bahçeşehir, Ispartakule, Kayaşehir, and Bahçekent, is on its way to becoming a new city hub with its transportation, infrastructure, and branded housing projects. If you are thinking of buying a house, you can read our article where we listed the rising projects in Başakşehir.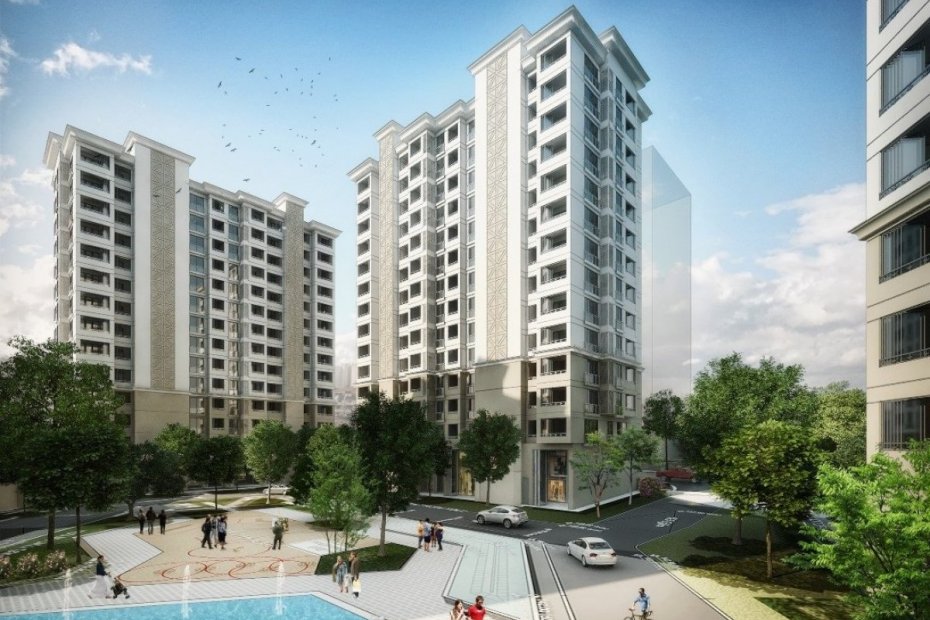 Vale Side
The quality of life you desire in Istanbul awaits you with the Vale Side project that fully meets the comfort, safety, and expectations of you and your loved ones. Vale Side has emerged with an advanced architectural understanding equipped with the latest technology. Details of the project are carefully designed for your comfort and safety. Vale Side Project, which is very close to the Yavuz Sultan Selim Bridge connection and to the 3rd Airport, allows you to spend more time with your loved ones with its location adjacent to metro and public transportation. It is up to you to discover the best parts of Istanbul every moment you don't have to spend in traffic. Vale Side residents benefit from a sauna, swimming pool, Turkish bath, playground, indoor car park, and 24/7 security service.





Pearl City
Waiting for its new residents, Pearl City project offers life in safety and comfort. Pearl City combines uninterrupted comfort and quality with extensive social facilities, relaxing wide landscape areas, indoor and outdoor sports and children's playgrounds, and functional designs inside flats that make life easier. Besides, a wonderful social life awaits you in Pearl City. You will have a pleasant time with your loved ones at the cinema, restaurants, and cafes on the site.





Midtown Prestige Residence
A brand-new life is rising for you in the most prestigious district of Başakşehir. With its green areas, social facilities, sports fields, ornamental pools, children's playgrounds, Midtown Prestige Residence adds quality to your life and value to Istanbul. With the shopping mall on the site, modern life is reinterpreted in this project. This project is very close to the Yavuz Sultan Selim Bridge connection, 3rd Airport, and public transportation vehicles. The project is located at the conjunction point of TEM Highway and Northern Marmara Highway.





Lake Panorama
Lake Panorama Houses, one of the favorite living centers of the European side, consists of 1431 residences and 40 commercial units. Offering spacious living areas with an en-suite bathroom, en-suite dressing room, and large balconies, the project is equipped with smart home systems. An outdoor swimming pool, indoor swimming pool, children's playgrounds, fitness center, basketball court, volleyball court, tennis court, and sunbathing terrace are waiting for the homeowners in Lake Panorama Houses.





Laila Houses
The plan solutions of Laila Houses suitable for the family lifestyle, the size, and quality of the social areas, open and closed spaces are of a nature to meet all the needs of the buyers. An environment that is attractive to investors and offers a high quality of life to its residents is provided by combining the market demand need with a respectful, holistic, and forward-thinking approach to existing and future ecosystems. The facilities and services offered by the project: security, playgrounds, recreation areas, walking tracks, steam room, sauna, indoor, and outdoor parking lot.
Contact Trem Global for more information on housing projects.