Istanbul is among the cities with the most skyscrapers in the world. The number of skyscrapers in the city is increasing day by day. Here are the tallest buildings in Istanbul.
Metropol İstanbul
Located in the Istanbul Financial Center, Metropol Istanbul has a 300-meter tower, which is among the tallest structures in Europe. Metropol Istanbul has offices, residences, business centers, shopping malls, and green areas.
Skyland Istanbul
Skyland Istanbul, rising next to Turk Telekom Arena Stadium, is a residential project. Built by Eroğlu Gayrimenkul, Skyland is among the tallest buildings in Istanbul, with its two towers of 287 meters. The building is home to a five-star international hotel with 830 residences, 504 office spaces, and a conference hall for 300 rooms and 550 people.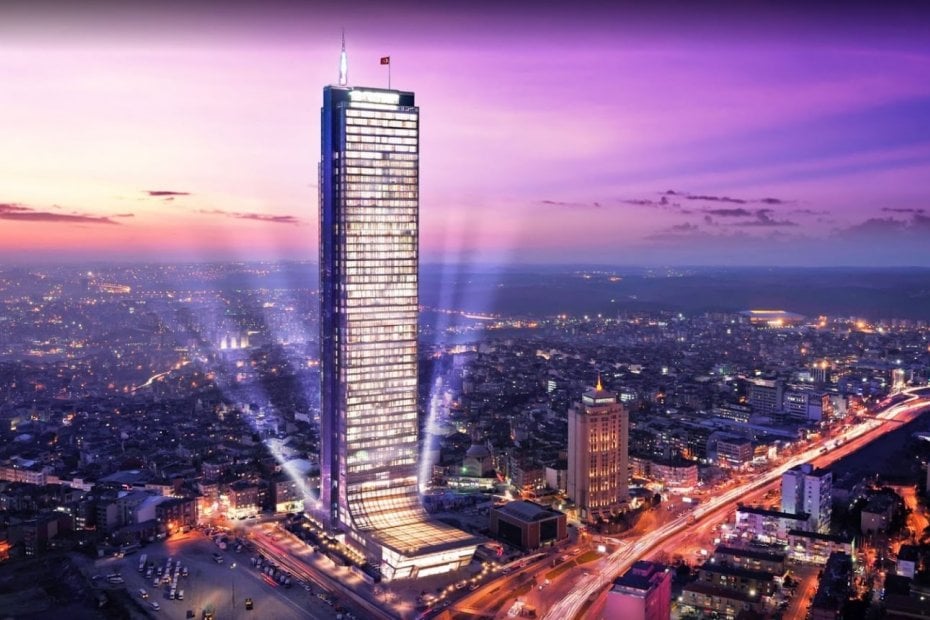 Sapphire
Maintaining the title of the tallest building in the country until 2011, Sapphire is 235 meters long and consists of 54 floors. However, after Skyland Istanbul was built, Sapphire became the second tallest building in the city. The building includes a shopping center, car park, and residential tower.
Istanbul Tower 205
Located in Levent, among the city's financial hubs, Istanbul Tower 205 draws attention with its office projects for those who seek comfort in business life. The towers, which are 220 meters long, consist of 52 floors.
Spine Tower
Spine Tower, rising in Maslak, is 202 meters high. A new living center equipped with advanced and renewed technology is rising on a flawless axis here.
Anthill Residence
Located in Bomonti, one of the oldest settlements in Istanbul, Anthill Residence has a hotel and apartments for sale and rent. The residence is 195 meters long.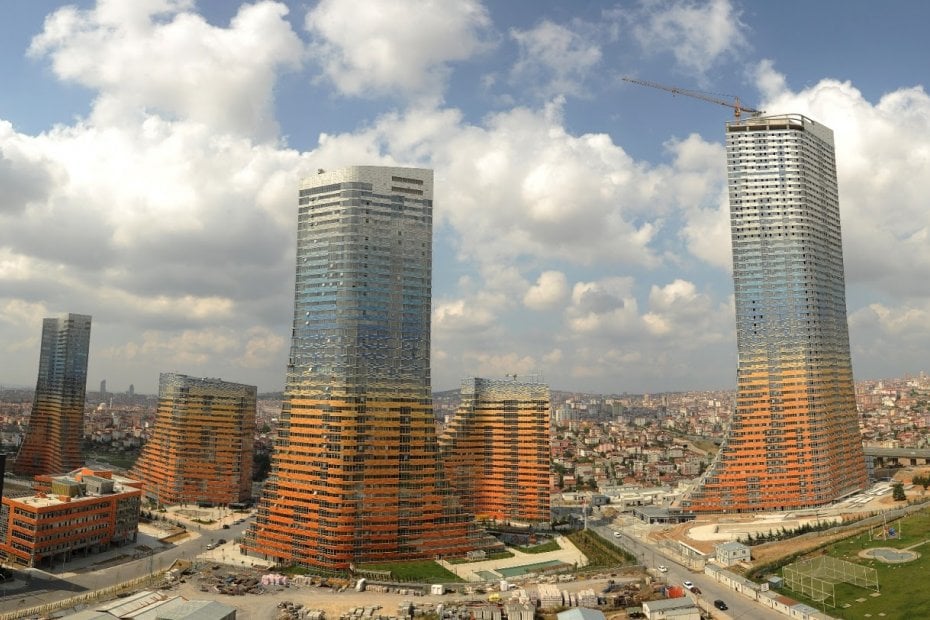 Varyap Meridian Grand Tower
Varyap Meridian Grand Tower, which is LEED registered and the first green mixed housing project of Turkey, is 192 meters long.
Rönesans Tower
The building, which is a Renaissance Real Estate Investment project, has 40 floors. Rönesans Tower is 186 meters long.
Isbank Towers
Known as the tallest building in the country until 2011, Isbank Towers have 52 floors and are 181.2 meters long.
Nurol Life
Located on the side of Türk Telekom Arena Stadium and rising as a single tower with 50 floors, Nurol Life is 220 meters long. There are sunbathing areas, an outdoor pool, green concept inner courtyard, SPA center, barbecue, and cafe areas in this building.