As a result of a well-developed country, there are lots of skyscrapers and tall buildings rising in Spain. Here are some of the tallest ones.
Residencial Intempo
Intempo is a 47 story, 198 meters tall skyscraper in Benidorm. Its construction originally started back in 2006 but due to economic crisis and bankruptcy, it is expected to be finished in the first quarter of this year. It is the tallest in Benidorm and the 5th tallest building located in Spain. Intempo consists of two towers and a cone structure. The cone is located in between towers and creating an M shape.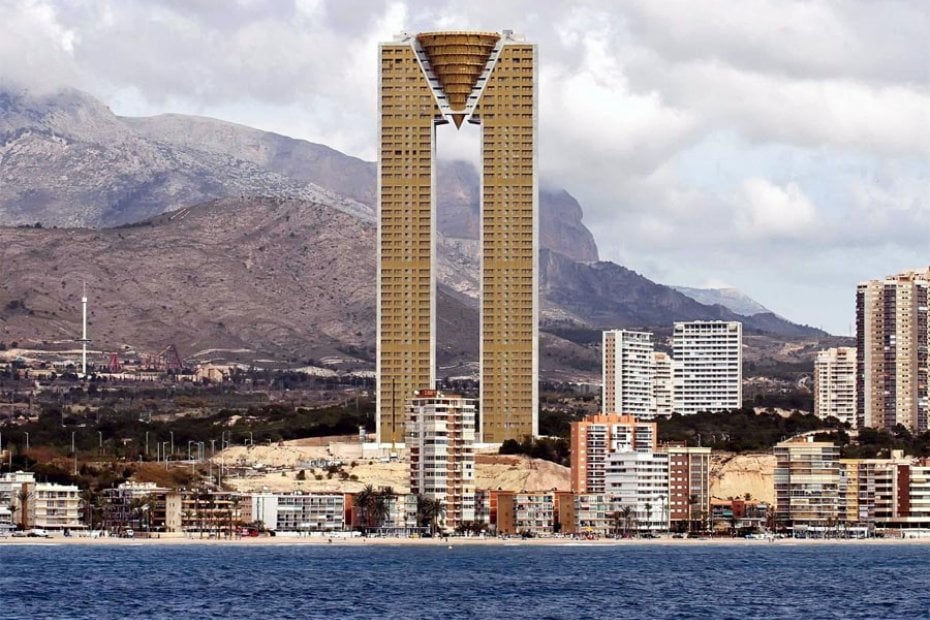 Torre Cepsa
Torre Cepsa, previously Torre Bankia, is one of the tallest buildings in Spain. It is one of the Cuatro Torres Business Area buildings located in Madrid. It is the 2nd tallest building among them. Torre Cepsa consists of 45 floors, and it is 248 meters tall in height. The building was bought by Amancio Ortega, founder of the famous clothing brand Zara. He is using Torre Cepsa as an office.
Gran Hotel Bali
It is a 4-star hotel located in Benidorm. Gran Hotel Bali is 186 meters high with 776 rooms. The hotel has a capacity of 2,000 guests.
Torre PwC
It is one of the Cuatro Torres Business Area buildings in Madrid. Torre PwC is the 3rd tallest of these buildings. Torre PwC is a mixed building with offices and a hotel. It is a 263 meters tall building with 52 floors. The logo at the top of the building is the highest logo that is mounted in Spain. Lastly, the whole building is covered in glass which makes it very unique.
Sevilla Tower
Sevilla Tower is a mixed building with offices and hotel rising in Sevilla, Spain. With its round shape, it is very easy to recognize this building in Spain. With a total height of 181 meters and 40 floors, Sevilla Tower provides a breathtaking panoramic view of Sevilla.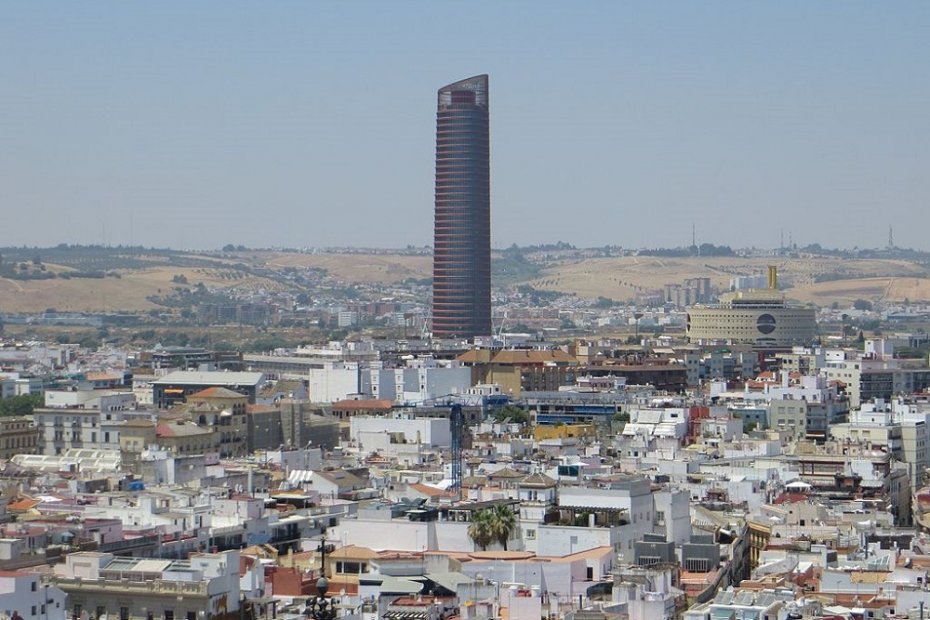 Torre de Cristal
Meaning Glass Tower, Torre de Cristal is the tallest building in Spain. It is again one of the buildings of Cuatro Torres Business Area. This skyscraper is used as an office with a height of 249 meters. Similar to the PwC building, Torre de Cristal is also covered in glass.
Torre Espacio
Torre Espacio is the shortest building of Cuatro Torres Business Area but still one of the tallest ones located in Spain. With a combination of sharp and rounded lines, Torre Espacio's design is really unique. It is 230 meters tall and has 57 floors.