Istanbul, which has fascinates local and foreign tourists with its beaches, gardens, culture and entertainment life, It also hosts many places for families with children. The activities that can be done both at the weekend and during the week days affects people so much. Amusement parks, many of which are among the best in the world, include activities for almost any age. We have compiled some amusement parks and museums where you can do thematic activities for families in Istanbul.
Vialand Amusement Park
Vialand, one of the most entertaining places that come to mind when it comes to thematic activities for families in Istanbul, is known as the dreamland of children.
It includes more than twenty entertainment units for all age groups, cinema, bowling alley, shopping center and restaurants. The park, where families can spend time with their children, adorns children's dreams with 110 km of breathtaking roller coaster, Sponge Bob, Tiny Explorers, Little Miners, The Palace Swing, The Adventures of Dora and Diego, What's Crazy and Viking units.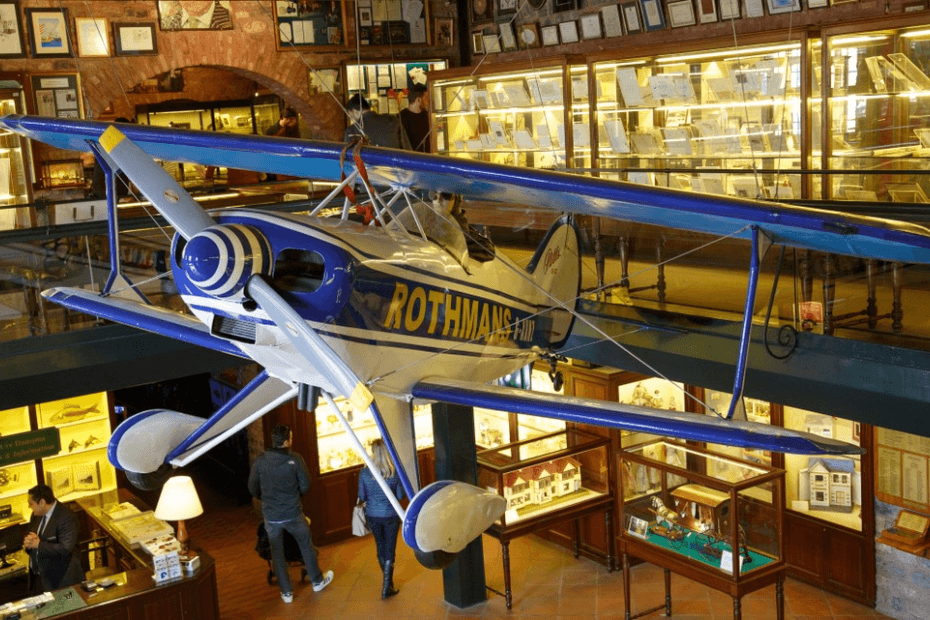 Rahmi Koç Museum
It was built on two acres of land on the northern shore of the Golden Horn in 1994 with the support of businessman Rahmi Koç, the museum is one of the most important places in Istanbul dedicated to the history of industry and communication. The museum, which has a very important place among the family cultural activities, has interactive experiment sets in the World of Color Mathematics section for children. Even if the real collection of the museum, scientific and mechanical objects, the majority of the objects are from Rahmi Koç's private collection. On the first floor of the museum, visitors can see land and sea vehicles, models of steam engines and steam boilers used in industry. Besides these, Rahmi Koç Museum, 19. century solar system models, telescopes and various binoculars.
Istanbul Aquarium
The aquarium in Florya Şenlikköy Aqua Florya Shopping Center is seen as an important activity for those who come to see the underwater life in the nature. Istanbul Aquarium, which promises to be entertaining as well as being educational, appeals to people of all ages. In the aquarium you can see clown fish, Gentoo Penguins, sharks, stingrays, piranhas, Russian sturgeons and many other sea creatures, you can wander in the rainforest and you can even feed them by diving among the sharks.
Snowpark
Snowpark, located in Hadımköy, known for its proximity to Esenyurt, is located in Torium Shopping Center. In this park, which is one of the first places that come to mind when thematic activities are mentioned, families can have as much fun as their children in the indoor snow entertainment center. The venue offers uninterrupted skiing and toboggan enjoyment, with a minimum snow thickness of 50 cm and it provides winter sports to its visitors for four seasons.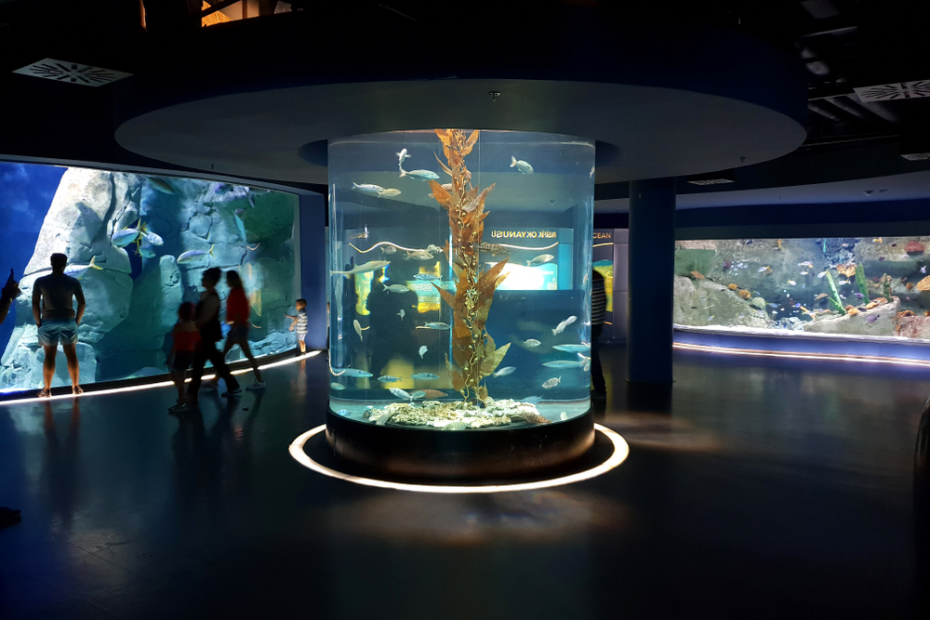 Viasea Aquarium
It's located in the Tuzla district of the Anatolian side of Istanbul, the aquarium is known as the world's first climate-themed aquarium. More than 12,000 marine creatures live in the aquarium where the lives of underwater creatures living in different climates can be closely observed. It has the longest underwater tunnel of Istanbul and it provides the chance to see sharks closely. The Turkish Lunapark culture is still alive in the park where guests of all ages will gain a unique experience
Pelit Chocolate Museum
The museum, which is located in the Pelit Chocolate Production Facilities and it is also located in Esenyurt district of Istanbul. Pelit Chocolate Museum, where you can see the masterpieces of world art, statues of fairy tale heroes and famous legends with chocolate scents, offers visitors the opportunity to see the chocolate waterfall that conquers everyone's heart.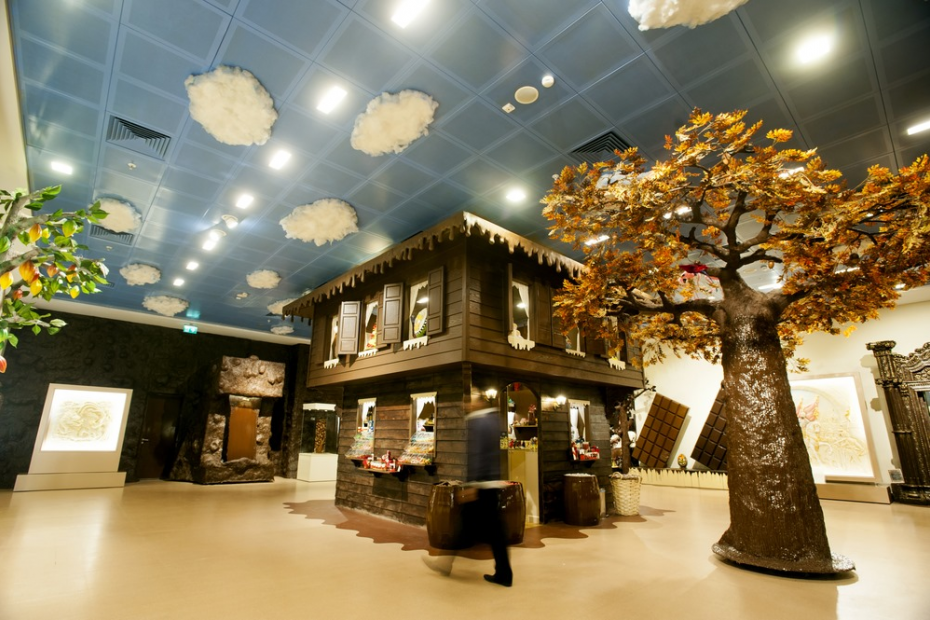 Moipark Amusement Park
It is the largest indoor park of Turkey's and Europe's. It is located in Mall of Istanbul Shopping Center in İkitelli. With its Giant Swing, shuttles at high speed, adrenaline games, entertainment tunnels, Turkey's first and only example of the fear and live stage shows Moipark hotel offers a great entertainment for guests. In the gigantic two-storey area, the first floor is reserved for children aged ten and over and the second floor is reserved for children aged four to ten.
Nezahat Gökyiğit Botanical Park
Botanic park, another activity among the thematic activities for families in Istanbul, stands as a paradise between buildings in the heart of Ataşehir. The park, which is one of the easiest transportation places to visit, is fascinating with its botanical gardens, picnic areas, ponds and children's parks. Nezahat Gökyiğit Botanik Park, which offers one of the most beautiful corners of nature to the people in Istanbul, is a giant garden established on eight islands
Miniatürk Park.
The park is located in Beyoglu, Istanbul, and one hundred twenty eight models exhibited from the Ottoman and Turkey's geography. Topkapi Palace which gives a chance to make a little trip that Turkey tours to visitors, Hagia Sophia, July 15 Martyrs bridge Ataturk airport in Istanbul able to see the works and also, visitors can see to the Anitkabir, Canakkale Martyrs' Memorial, Izmir Clock Tower, such as the Anatolian monuments; Mostar bridge, Atatürk's house and Ecyad Castle, such as the opportunity to visit overseas works.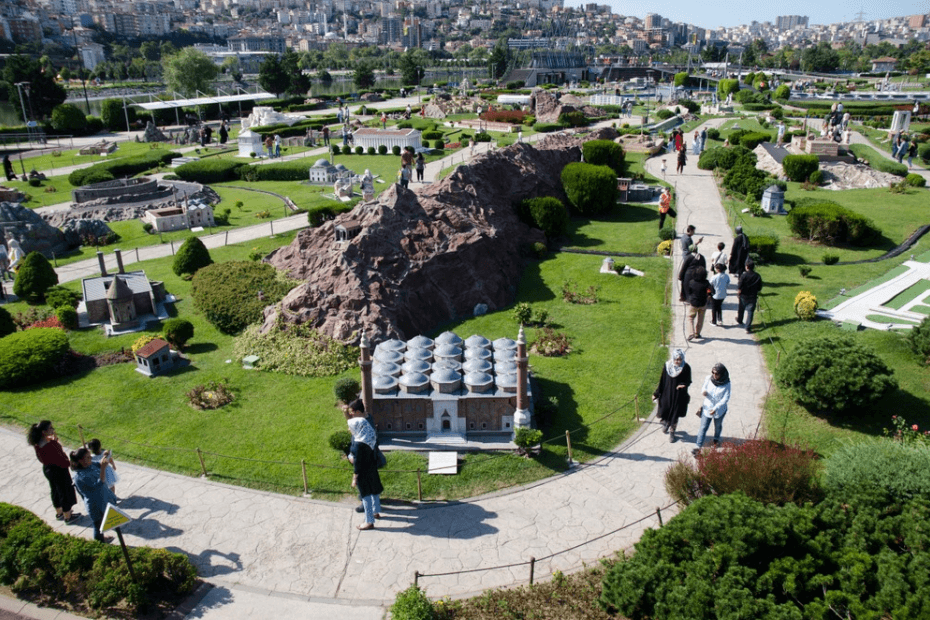 Jurassic Land Dinosaur Park
Jurassic Land which has not another example in Turkey, Europe's largest dinosaur park, located in Forum İstanbul Shopping Center in Bayrampaşa in ten acres of land. The park, which attracts great attention by families with children, has areas where people of all ages can enjoy. The largest and most glorious creatures of the planet, whose lives ended sixty-five million years ago, are waiting for visitors at Forum Istanbul.
Kidzania
It is built on 10 acres of land with a focus on children's entertainment. Children can develop basic life skills such as experiencing the interests they are interested in, shopping with money, and teamwork. In Kidzania, where education and entertainment are experienced, visitors can visit the facilities that include structures such as theater, bank, hospital, fire station, police station, Secret Agent Training Center and Aviation Academy.
Toys Museum
The museum, which resembles the Alice in Wonderland, is located in a historical mansion and it has thousands of toys from collectors, antique dealers and auctions dating back to ancient times. Toy Museum, which is a colorful world with entertaining workshops especially for children, is located in Göztepe, Kadıköy district of Istanbul and it awaits the excitement of families with children.