We wanted to introduce 7 marinas that are beautiful and prospering in our Aegean and Mediterranean coasts which became famous for their service quality.
Marinas which are the secure sockets of boats, are the most visited places in the region, whether you own a yacht or not. Turkey thanks to the sheltered nature and the sea, is one of the world's most beautiful yachts centers. The quality service of marinas in Turkey is worldwide known. However, some of them stand out as a meeting point for both yachters and holidaymakers.
Martı marina & Yacht Club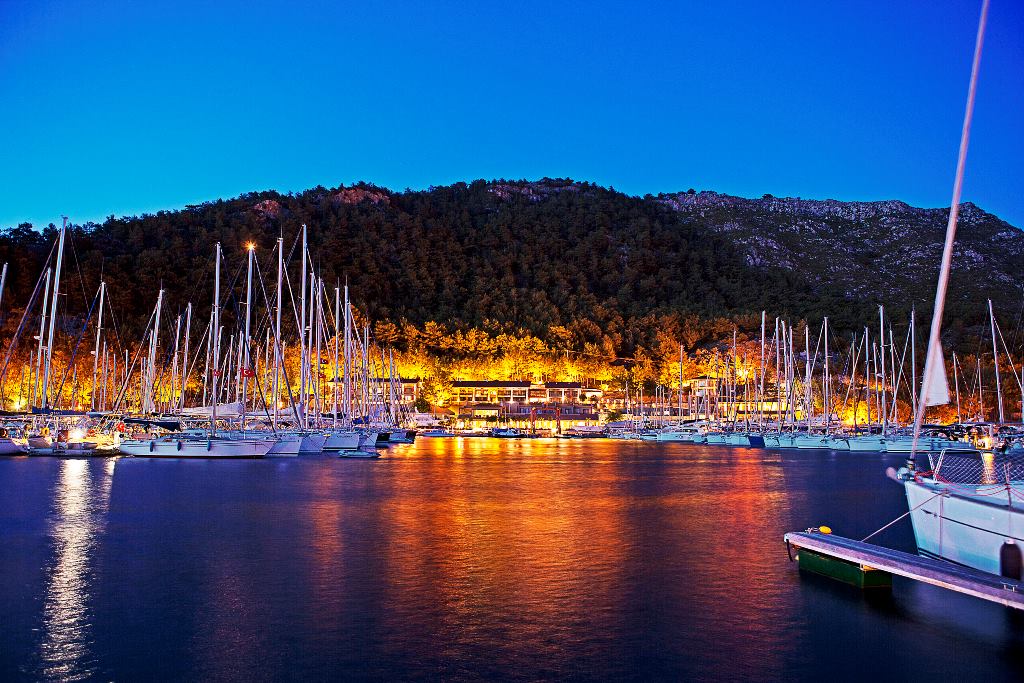 Martı Marina & Yacht Club is one of Turkey's most beautiful marinas thanks to its location. Martı Marina & Yacht Club is located in Orhaniye. The most important feature of Martı Marina, which is located in the most beautiful point of Hisaronu Bay, covered with verdant forest, is bays which are wonder of nature. If you don't like long sails, you can take a boat out daily and you can enjoy the deserted bays during the day or you can savour in marina in the evening. Mistral Restaurant is also a good option with its pool and delicious food for people who don't want to leave the marina. Martı Marina & Yacht Club has 380 boats capacity at sea and 100 boats on land. Within the body of The Martı Hemithea Hotel also provides services for people who don't prefer to sleep on the boat at night.
D-Marin Gocek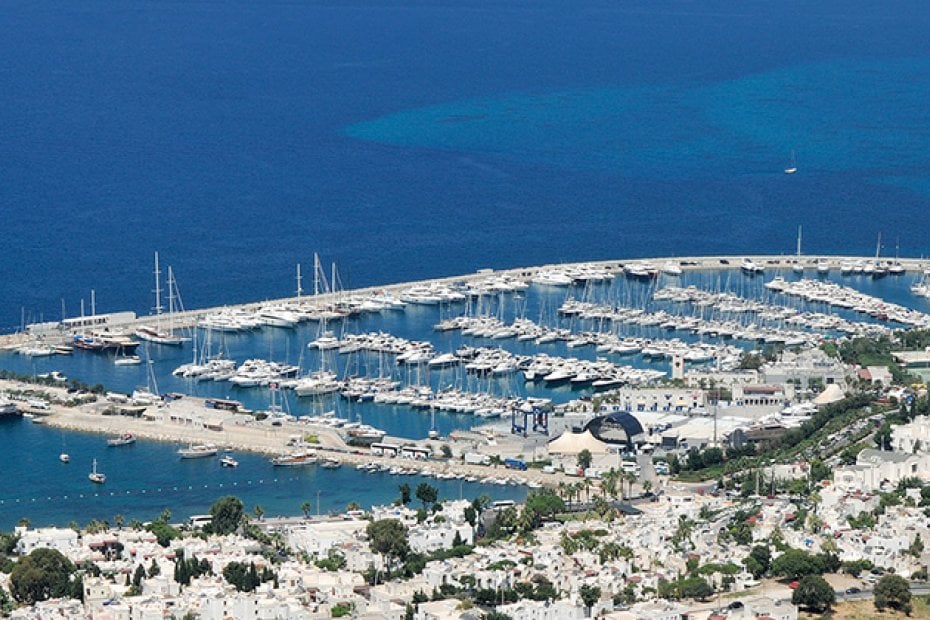 D-Marin group has a total of 10 marinas in Turkey and Europe. It has already exceeded our limits with the reputation of the D-Marin group and the quality of its service. Gocek is one of the centers of the blue voyage in Turkey. In addition to the location of the marina in Gocek, another charming feature is that it is only a 25-minute drive from Dalaman airport. The capacity of D-Marin Gocek, which can host super yachts up to 70 meters, is 380 boats. 250 meters long blue flag beach with extremly white sands with paradise bays next to Gocek, the D- resort Gocek hotel and the Q Lounge restaurant are also the points of pleasure you can savour D-Marin Gocek.
Cesme Marina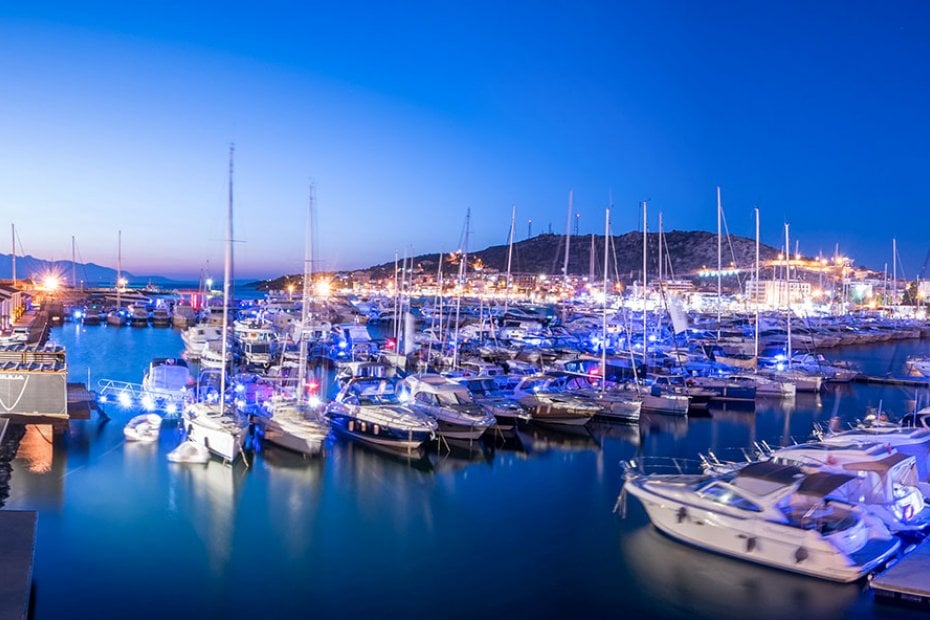 Cesme Marina is one of the most popular holiday spots in the Aegean. It is located in the heart of Cesme. Cesme Marina has a deep-rooted history in the marina sector with increasing its service quality with the prize it has won almost every year. It was founded in partnership with Camper & Nicholsons Marinas International. The marina can accommodate 400 boats up to 60 meters in size and the dry dock area capacity of the marina is 100 boats. It takes only 45 minutes to arrive Izmir Adnan Menderes Airport. It is always chirping with its restaurants, cafes, bars and shopping centers. Cesme Marina is especially suitable for people who want to savour nightlife on holidays.
Yalıkavak Marina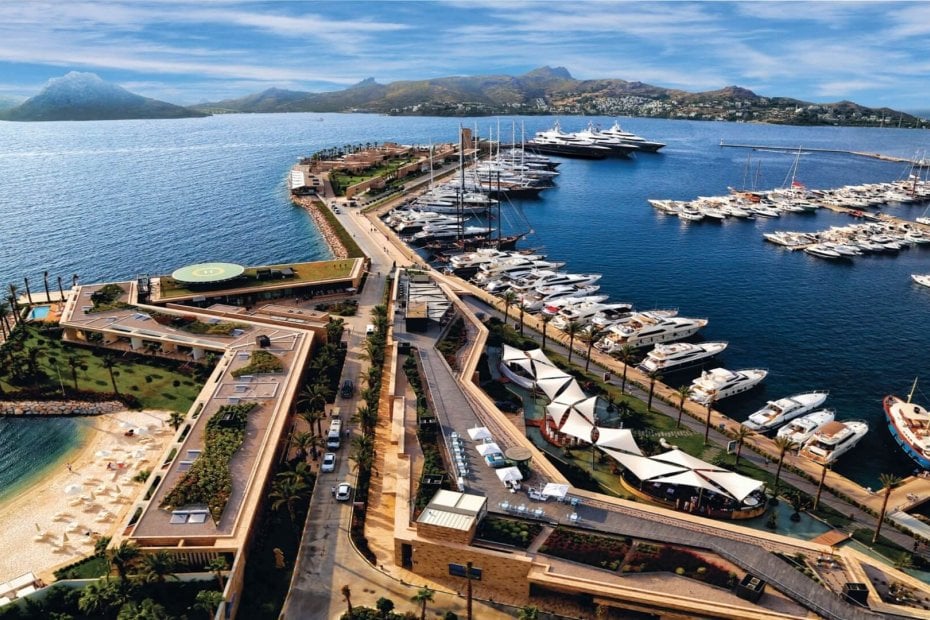 Yalıkavak Marina has registered its service quality with the 2018-19 World's Best Superyacht Marina award, awarded by The British Yacht Harbor Association which is one of the most prestigious institutions in the world marina sector. Yalıkavak Marina is also one of the most pleasant places in Bodrum. Yalıkavak Marina has a capacity of 620 boats. Yalıkavak Marina can also serve super yachts up to 140 meters in length. It hosts more than 100 domestic and international brands, gourmet restaurants, bars, cafes and clubs. There are also Yalıkavak Marina Beach Hotel, Yalıkavak Marina Boutique Hotel and Spa & Fitness Center in the marina.
Setur Finike Marina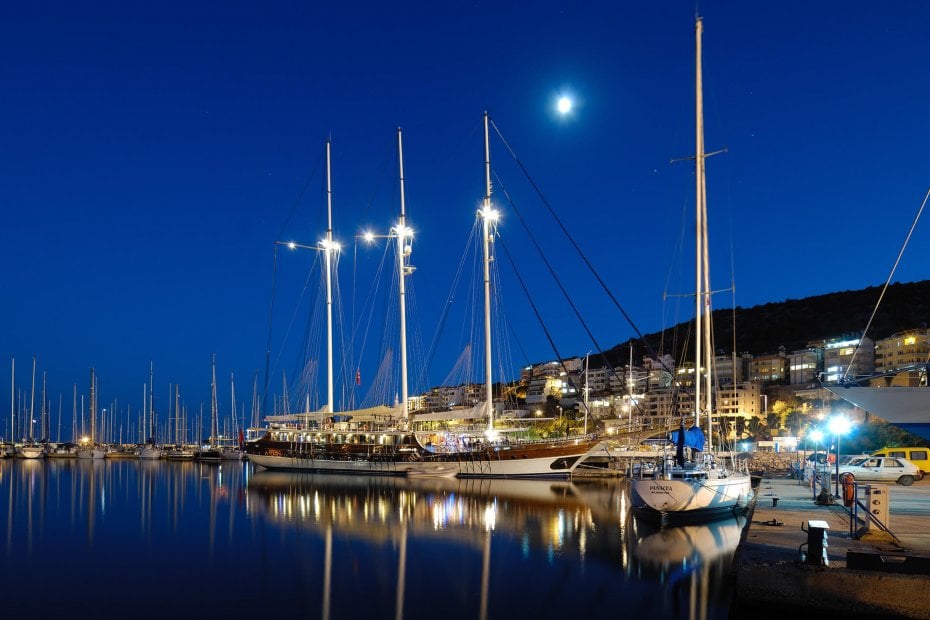 Setur Finike Marina has been located in the Lycian region since 1997, where history and the sea are got together. Setur Finike Marina, which serves in the center of Finike, can serve 320 boats up to 50 meters of paint. The biggest advantage of Finike is the long summer season and the unique mooring points around it. It is one of the indispensable points of yachters in summer and winter periods. There are historical sites such as Santa Claus Church and Museum, Kekova Shipwreck City, Olympos ancient cities and Asar Church, Demre Castle around the area where the marina is located. The marina also offers its visitors an unforgettable blue voyage with its coves such as Uçagız, Bes Adalar, Olympos, Adrasan, Karagoz.
D-Marin Turgutreis Marina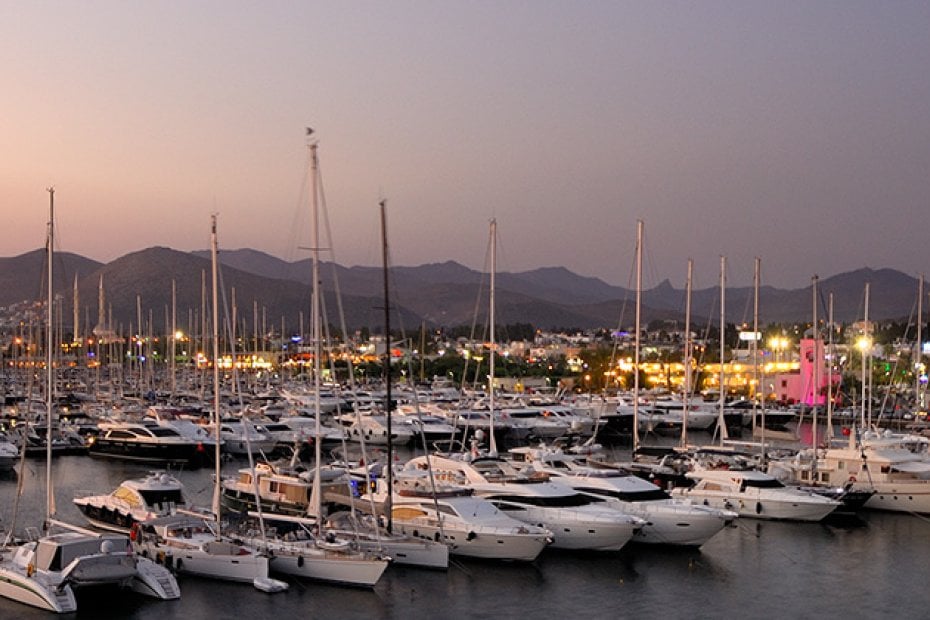 D-Marin Turgutreis Marina is one of the most lively spots of Turgutreis which is the quiet and humble village of Bodrum, thanks to its lively shopping mall, restaurants, cafes and bars. D-Marin Turgutreis Marina has a capacity of 550 yachts. It offers both vaulted and barred for 8-15 meters long boats, and vaulted and side tied for boats between 16-75 meters. D-Marin Turgutreis is 20 kilometers from the center of Bodrum. After your checkouts from D-Marin Turgutreis Marina, it is possible to arrive Kos Island, which is 26 nautical miles away in a few hours. Bodrum's most beautiful bays wheter in the south or northern of Turkey people who want to stay around waiting to be explored.
Teos Marina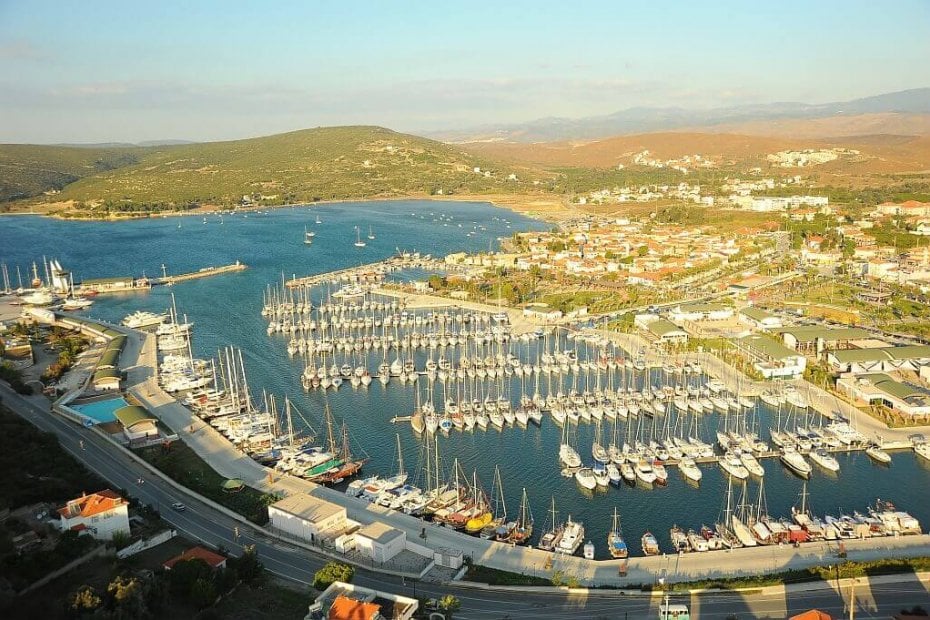 Seferihisar is known as the slow city and it is one of the most popular resorts in the Aegean in recent years. The marina on the shore of Seferihisar is named after Teos, one of the 12 Ionian cities. It has a capacity of 510 boats at sea and 80 boats on the land. Teos Marina offers its guests a peaceful accommodation service with its calm nature. It is a real breakpoint in the heat of the Aegean with its bays and cool water. The Merdivenli Bay, Ilıca Strait, Papaz Strait, Tasadalar Bay, Demircili Bay, Camlıkoy, Gevil Bays, which are intertwined with history, await yachters with their clear waters. Meanwhile, the hiking trails behind the bays contain historical artifacts dating back thousands of years.