If you are sick of the rush and noise of Istanbul, want a more tranquil life, yet cannot leave this magnificent city, we have good news for you. These houses accompanied by sea view promise you a calm life while being close to the city center.
Tree Hill Villas
This boutique site of 13 residences is located in Büyükçekmece, a recent favorite district of investors. Facade surfaces of Tree Hill Villas are built with Thermowood technology, creating both an aesthetically pleasing aura and practical utility. It is a few minutes away from E-6 Highway, making it possible to leave for the city center any time you want. Tree Hill Villas are surrounded with many schools, shopping centers and hospitals only to make your lives easier.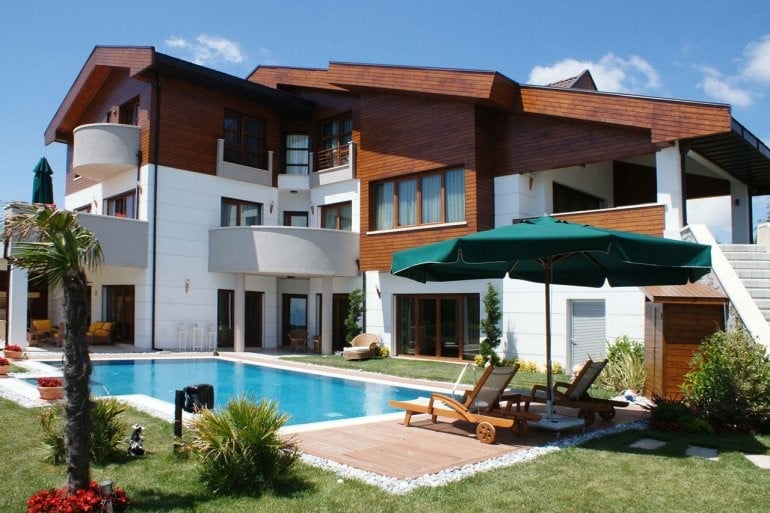 Seaboard Villas
Seaboard Villas are perfect for families who want to escape from the stressful lifestyle and lead a peaceful life by the sea. There are commercial spaces serve as cafés and shops built within the project: you will never want to leave your perfect home, but supposing you do, it is located in Beylikdüzü, only one hour away from the heart of Istanbul.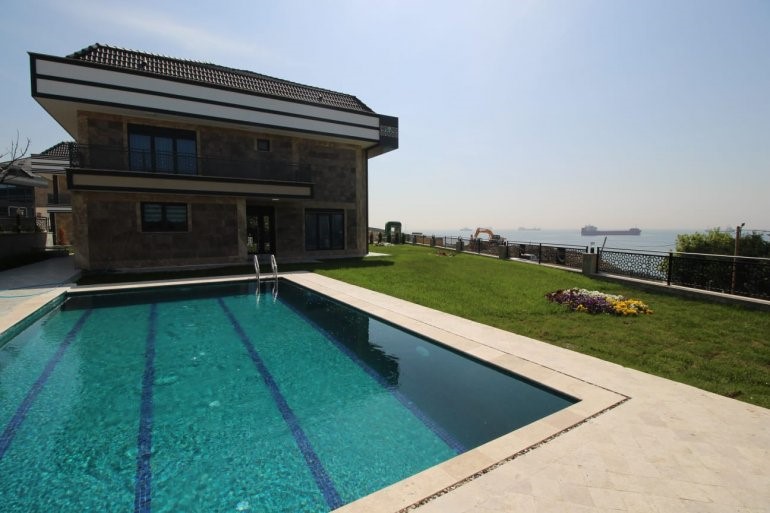 Serenity Villas
Beylikdüzü is a promising investment district where also hosts these deluxe villas. Combining sea view with villas of refined taste, this project makes life so much enjoyable for people who make the right choice and start living here. It is located 100 meters away from Marmara Sea, offering easy access to the beach. Many facilities are built to add even more joy to lives: outdoor swimming pool, Turkish bath, fitness center, gym, sauna, walking paths and so much more await you in this outstanding project.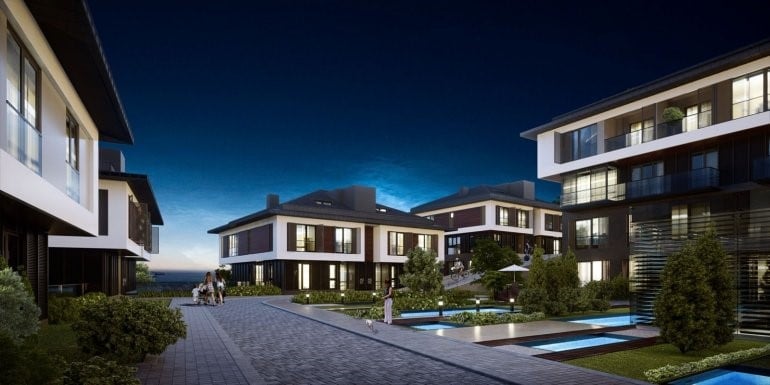 Marine West
Marine West consists of 64 villas with wide private gardens for those who want to express their stylish sides. It is located conveniently in Beylikdüzü while also offering a magnificent sea view to its residents. Greenery of the area will make you forget everything you hate about Istanbul and make you fall in love with Beylikdüzü. It take 45 minutes to get to Istanbul Airport and 10 minutes Marmara Shopping Mall. You will experience both the convenience of its location and the magnificent beauty of the houses.