Universities in Turkey
In the poetic narrative epic published by the English writer Rudyard Kipling in 1889, "Oh, East is East, and West is West, and never the two shall meet'' he begins. The words of this thinker has started to be questioned with the arising interest for Turkey's Universities that entered the first 500 Universities in the World and provide opportunities for students.
With its sustainably developing education quality, Turkey stands out in the global projects with its dynamic economy and young population, thus creates a reason for foreign students to prefer Turkey in education.
Located on the crossroads of East and West, Turkey, part of and the Asian and European continents with approximately ten thousand years of history, has an important role in global matters with rich climatic diversity of hosting geography, inheritors of an important trading center throughout history, a combination of different cultures, the liberal economy established in 1923, independent republic, important trade relations with the western countries, and finally with being a candidate country approved in 1999 by the European Union.
Foreign students in Turkey, will have the opportunity to live together with tradition as well as modern education, with the university's education and training that support the highest quality standards. With a university structure with internationally recognized equivalents and degrees, modern campuses, rich libraries, cultural sporting opportunities and hospitable people in the union of Asian and European continents, you can choose your education as a country where you can pay more affordable prices than many countries in Europe and America.
Istanbul is the Most Preferred
Higher education in Turkey, covers at least two years after the secondary education. Higher education institutions include universities, faculties, institutes, colleges, conservatories and vocational colleges that offer associate, bachelor, master or doctoral degrees. While the number of universities opened in recent years is 207, most of the higher education institutions in Turkey are in Istanbul, drawing attention with 61 universities. According to information compiled from sources Council of Higher Education (YÖK) and Assessment Selection and Placement Center (ÖSYM), in Turkey, there are 73 private, 129 state universities and 5 of them private vocational school's status.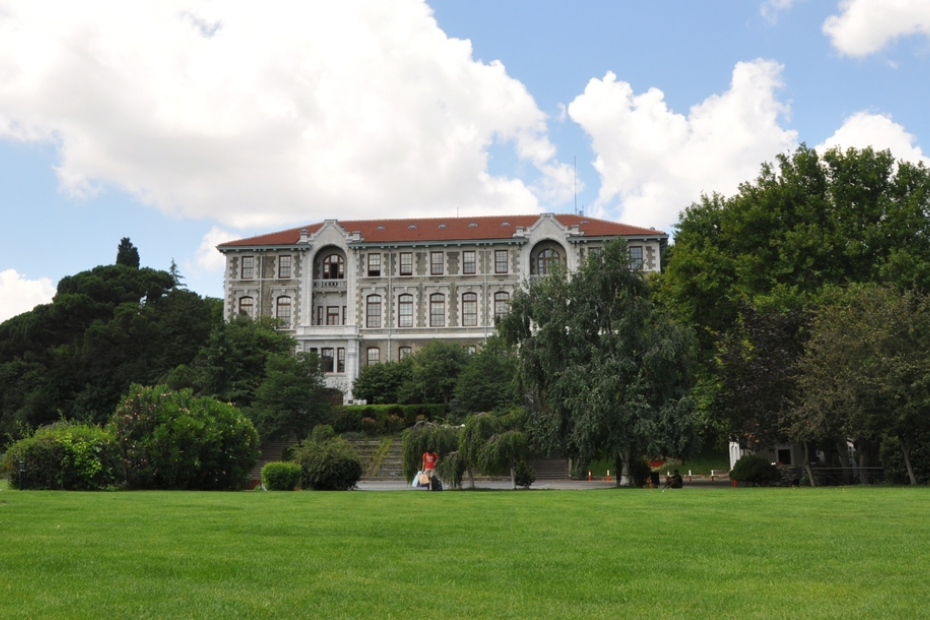 In these higher education institutions, a total of 7 million 740 thousand 502 students receive education at the level of 2 million 829 thousand 430 associate degree, 4 million 420 thousand 699 undergraduate level, 394 thousand 174 master's degree and 96 thousand 199 doctorate departments according to education level. Turkey is on the way of becoming a center of higher education, with the 2017-2018 academic year, a total of 125 thousand 138 foreign nationals were detected as a college student, and it is known that most foreign students prefer Istanbul. Current status by surpassing the higher number of students 8 million, Turkey is doing twice as much as Germany, and when we look at last year's statistics on the number of students in higher education, it surpasses the number of students in Russia and is the country that hosts most in Europe.
1 faculty member for 52 students
With the opening of a university in every city, higher education institutions, which also contribute to the economies of cities, have become one of the biggest income items creating positive externalities in the economy together with countries such as America, Canada and England. Turkey, being chosen by 125 thousand 138 foreign nationals, makes residency to students from many developing countries. In the country where students from developed countries such as Europe, America, Japan and China are involved, it is aimed to make economic growth sustainable by establishing each university's own Technopark and incorporating the elements that combine business life and education.
Admission Requirements for Foreign Passports
Since 2010, student admission to universities in Turkey, made with conditions set by the universities themselves and approved by the Council of Higher Education (YÖK). In this context, while most universities are currently conducting their own exams and base on university entrance exam scores, some consider high school diploma grades and students' scores on international exams. Foreign students who want to graduate education in universities in Turkey are required provide following documents. The exact information on the subject is learned by contacting the university.
International Student Admission Form
In order to receive higher education and apply for universities in Turkey, you need to complete the documents and hand them over to the relevant authorities. The trick here is that each university has its own admission form. These forms must be completed and submitted.
Turkish universities expect you to have a high school diploma from a school equivalent to Turkish high schools with a total of 11-12 years of primary and secondary education. The documents must be approved by the Turkish Foreign Representatives or notary public and translated into Turkish.
Transcript – Academic Record
The transcript must be approved by a notary public and an external representative issued by a high school or equivalent school and translated into Turkish.
Letter of Intent
Letter of Intent; are required in addition to degree programs at universities in Turkey, but also in master's and doctor. A type of letter, letter of intent is a general definition about the field you are applying for by explaining your goals. Even though it is not common in universities of Turkey, most of the universities in abroad ask for intent letters.
Letter of Reference
The letter of reference is considered as one of the evaluation criteria in both the business world and in the applications of the schools whose admission is not subject to a single criterion (domestic or international master, doctorate, language education). Because the faculty members who will evaluate you to accept or reject you in the graduate programs you want to apply, want to know how successful, hard-working and responsible student you are.
Language Proficiency Certificate
Applicants contact the relevant university for minimum English proficiency. Candidates who do not meet the language proficiency level of the university can enter the proficiency exam of the university. Students who do not pass the proficiency exam participate in the university's English preparatory program. In addition, if the language of instruction of the university is Turkish, they have to prove that they are sufficient. Students who are accepted to the university but do not meet the required language conditions are given a one-year language course by the university to which they are accepted. Turkish is taught in universities for foreign students.
Financial Coverage Letter
The applicants are required to submit the financial guarantee letter written request addressed to the university to prove that they can provide the needed funding to complete the university education in Turkey.
Registration fee
In parallel with the level of quality of the education provided in state universities in Turkey, they are receiving the university registration fees. These amounts are considered to be more appropriate and even symbolic than their peers at the same level of education in abroad. Private universities set their own tuition fees. For this, the relevant university page can be seen for the current education period determined. Students who extend their schools are obliged to pay tuition fees determined by universities. All documents required for registration must be submitted before the announced deadline. In case of problems such as paperwork delay or missing documents, registration cannot be done by universities.
University Entrance Exams
In Turkey, "Foreign Student Examination (YOS)" is done for foreign students to apply for a university program. Information about the exams of foreign students can be obtained in detail on the official website of the university. In addition, students can easily access all the information, such as exam dates, base scores, and admission requirements via the university's web pages.
Legal Obligations
Student Visa
International students coming to study in Turkey are required an entry clearance issued by the Foreign Representative. A letter of acceptance is sent to foreign students who prove their success in exams and gain the right to enter the university. Students abroad submit this acceptance letter to the consulate of Turkey and get a student visa. The winners of the scholarship of Turkey obtains this visa by applying to the Turkey Embassies / Consulates before coming to Turkey.
Foreign nationals who want to take university education in Turkey, need to obtain their residence permits. Residence permits are issued by the immigration authority of the place where they live. In accordance with Turkish law, from the moment they entered Turkey, foreign students have one (1) month to get residence permit by applying to the relevant authority. Students who want to extend their residency during their education, need to renew their residence permit within 15 days after the end of the written period in the permit, need provide that they continue their education, proving that they receive a new one, and foreigners who lost their passports need to apply to the relevant authorities within 15 days that they need to get a new one. Foreign students who change their educational institutions or their residence address are required to report these changes to the local police authorities within 48 hours of their departure and transfer.
health Insurance
Foreign students need to have a health insurance to get health services like Turkish citizens. This insurance must be valid in Turkey and needs to cover all health care expenses for the student. Some universities, on their own initiative, are able to cover the health and medicine costs of foreign students. For this, the relevant university should be contacted.