A high number of tourist that come to Turkey is composed of Arabic tourists. For Arabic countries that view Turkey as a country closer with both geographically and culturally with the influence of Ottoman rule, Istanbul is the city that receives the most demand. Growing more and more popular with the effect of Turkish tv shows' becoming globally known, Istanbul has been welcoming thousands of tourist from various Arabic countries for both commercial and touristic purposes.
Areas Arabic People Usually Live in Istanbul
Arabs that come to Turkey as tourists or that stay permanently, usually prefer to live in Sultanahmet. Along with Sultanahmet, there is a very dense Arabic population also in Taksim, Kabatas, Eyup, Uskudar and The Princes Islands.
Arabs that mostly reside in The European Side, rarely purchase or rent properties in The Anatolian Side. Atasehir, Uskudar, Beykoz, Kadikoy, Maltepe, Beylerbeyi and Tuzla step forward as Anatolian Side districts where Arabic population is high.
Districts that are developing and grabbing attention with new project constructions, like Beylikduzu, Esenyurt, Bahcesehir and Beykent also draw interest as areas that are becoming densely populated by the Arabic population. First time Istanbul traveling middle class Arabic citizens, frequently demand housing in these areas. Project structures with appropriate pricing, social facilities and firm security are among the criteria Arabs pay attention to when choosing a property. In these developing districts most of the attention goes to 2+1 houses. Along with that, big families rent or purchase 3+1 apartments. Family groups over 10 people turn to 4+1 properties or Luxury Apartments.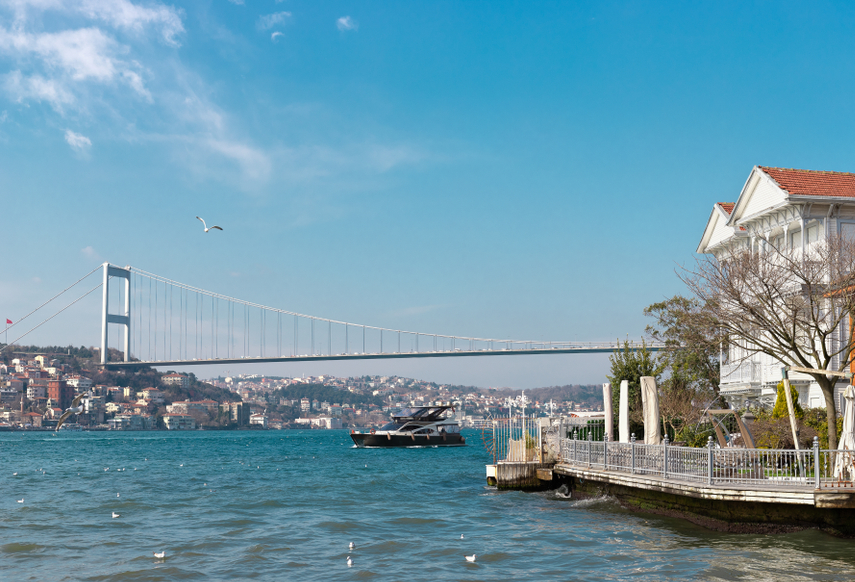 What Do Arabic People Pay Attention to When Choosing a District?
The first factor in district preference for Arabs is the income rate. While Arabic citizens with a higher income rate mostly prefer dense project construction area, middle class Arabic citizens choose to live in districts that are close to transportation networks. Especially Arabs with even higher income rates prefer skyscrapers with sea views. Arabs that prefer these types of buildings, generally lean towards wide apartments. Along with that, more than one bathroom in an apartment or a nearby mall are among the prominent reasons for preference. Arabs with high incomes can also choose properties such as watersides, kiosks and villas. Also, those who are wealthy and would like tol ive within natural sceneries, purchase lands in the shores of Black Sea or prefer luxury properties nearby. However Arabs with high income rates, think about the value of a property in the years to come as they generally see properties as an investment. That's why while choosing a property, aside from the monetary value of a neighborhood the potential of it is also crucial.
Arabs with a middle income rates prefer housing areas that are close to transportation stations that provide easy access to the city such as metrobus, train, metro and bus. Also districts close to areas like airports and bus terminals also have an impact on the preference. Like Arabs with high incomes, Arabs with middle incomes purchase properties in Turkey in order to set up a business in the country. That way they can decide to sell the property they have purchased after a while. Compared to our citizens with middle income rates, Arabic citizens with middle income rates usually purchase properties in Istanbul as their second or third house. With that some Arabic investors, may join in sales through the project while choosing properties in Istanbul. Arabs that make such purchases are usually citizens of countries like Qatar, United Arab Emirates, Iraq, Kuwait and Saudi Arabia.
Arabic tourists, usually come to Istanbul as a crowded group. Most of the tourist group is made up of families. Families generally tour around Istanbul as a group and spend money around different parts in Istanbul. However mainly tour historical districts of Istanbul such as Fatih, Eminonu and Taksim. Arabic tourists from countries such as Palestine, Jordan, Syria and Lebanon also love seeing Istanbul's historical spots and museums. Especially Arabic tourists from gulf countries declare that they have an easier life in Istanbul.
Arabic tourists usually have dinners at restaurants by The Bosphorus. Arabic tourists coming from Northern African countries like Morocco, Algeria and Tunisia have more of a liking for night life. With the effect of French culture, Arabs from Northern Africa frequently visit places in Istanbul featuring Oriental dance shows and join in Bosphorus tours. Arabs follow up on the veiling fashion in Fatih district. Modest clothes made from quality Turkish fabrics in Fatih, is attractive to Arabic tourists from every country. Aside from that, there are tourists that come to Turkey for a short span of time to get a hair transplant operations.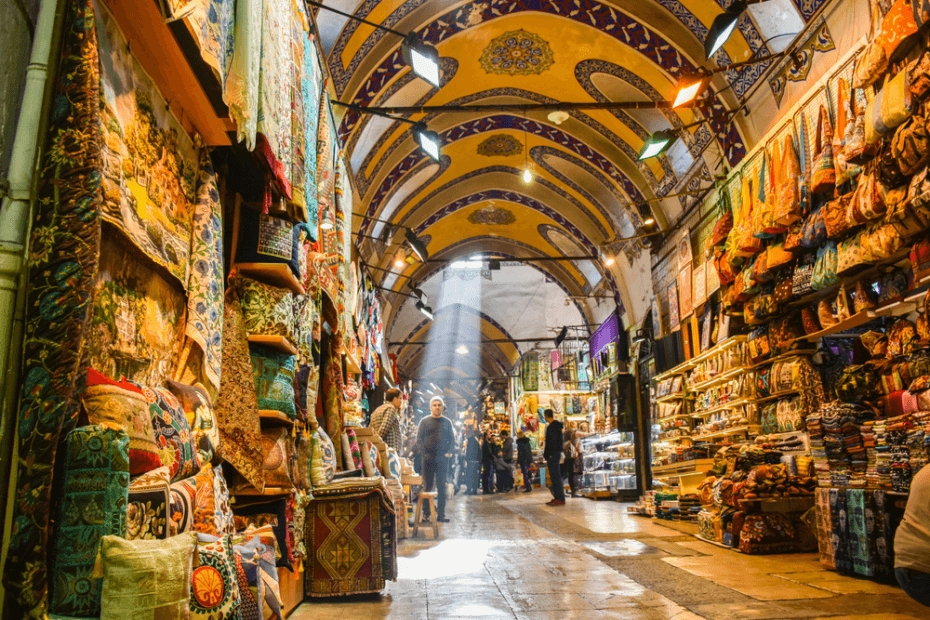 Business Life of Arabic People
As countries like Saudi Arabia, United Arab Emirates and Bahrain do not grant citizenship to business administrators from countries like Iraq, Morocco and Syria, they invest in a closer country where they can commerce easier. For example Yemenites that have set up an active commercial network in Saudi Arabia, are planning to create a new line of work in Istanbul. Iraqi business people that are dominant in Jordan on different sectors are also making new investments in Istanbul. Istanbul is the favorite city for Arabic business people especially in the recent years that are in search for a country with a relaxed atmosphere for commerce because of the various restrictions in powerful Arabic countries.
Republic of Turkey alongside USA and European countries, shine out as the new secure business grounds for Arabic entrepreneurs. In addition to being in the intersection between Europe and Asia, Turkey also offers great advantages to Arabic investors with its geographical connection with Africa. Shining out in terms of geographical location in the global production market, Turkey is becoming the central production base for Arabic investors. Arabic investors mostly centered in Istanbul, also make various investments in Bolu, Bursa, Yalova, Konya and Hatay. Construction sector being in the lead, industry, education, energy, health, agriculture and tourism are the sectors Arabic business people in Istanbul mostly focus on. New Arabic investments are increasing on the shores of Black Sea too. That's why the region is expected to gain more value in the years to come.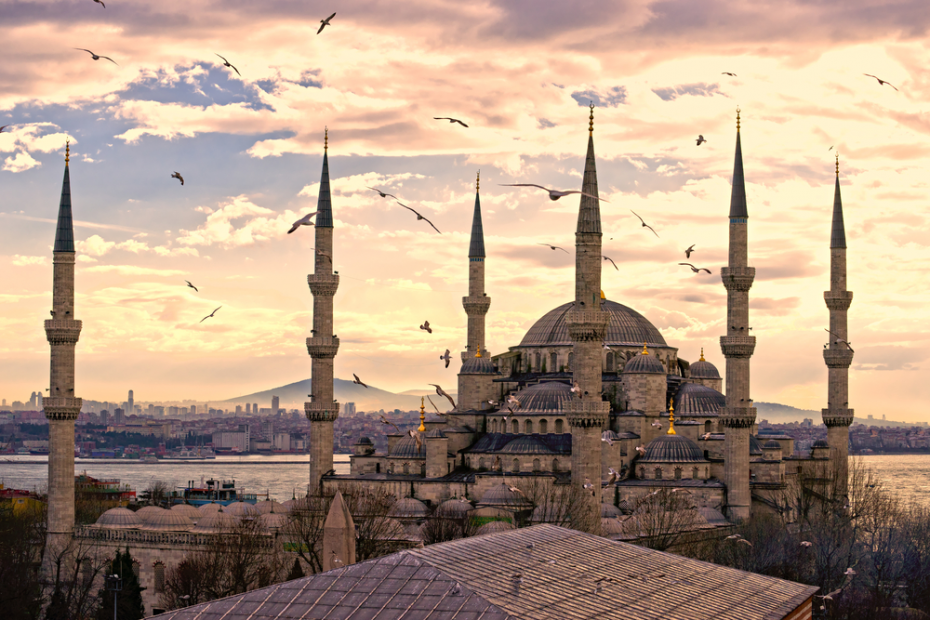 Family Life of Arabic People
Arabic people, with the influence of The Middle East, usually have a large family structure. In the Arabic family life liaising is more important rather than individualism. That's why in Arabic families every decision is made by taking the common interest of the family in hand. Having a family is seen as the key to wealth and happiness in the Arabic culture. This is the reason why the concept of family is sacred and untouchable. When Arabic families visit another country, they usually prefer countries that tone in with this sanctity and they feel comfortable in.
In family structures of Arabic countries, patriarchy is prominent. However, to raise and protect the children is seen as mother's work. In this aspect, in order for Arabic families to enjoy traveling abroad, social conditions that pose no harm to sacred roles of father and mother is determinant. In comparison to countries under heavy Western culture influence, Turkey is densely visited by Arabic people as a very attractive and familiar geography.