Owning a summer house becomes a necessity rather than a luxury for the people who suffered from the crowds and stress with the urbanization. In the summer house market where mainly coastal cities are in demand, people's first choice is Bodrum which is the popular district of Mugla. Bodrum is already hosting many summer projects maintaining its mobility for four seasons due to the everlasting season. It is possible to find a summer house in Bodrum for all tastes and budgets. Stating this and evaluating the housing market of the region, Süha Yılmaz, Chairman of the Board of Areon, emphasizes that the investment made in Bodrum brings profit.
People who want to let off stress of tiring city life, the need for rest, the growth of the economy, the increase per capita income and the perception of holiday as a need not luxury now increases the demand for summer houses. In addition, people who flee from urban life and retirees' plans to settle in coastal provinces or to live there for a longer period of time make Bodrum a first choice. Areon Company has built 1,800 residences in Bodrum. Süha Yılmaz, Chairman of the Board of Directors of Areon Company, stated that Bodrum is hosting many housing projects and underlined that it is possible to find a summer house suitable for all tastes and budgets.
Attraction Centre
Bodrum is an ideal residential area for relaxing, vacationing or permanent living. Bodrum is easily accessible by land, air and sea. Bodrum which provides opportunities for activities such as parachute and camping with many different sea sports, attracts attention in four seasons.
Bodrum, where branded housing manufacturers and luxury hotel chains started successively, became the favorite of foreigners. Bodrum is the center of attraction of all the giants of the world that comes to mind when luxury tourism is mentioned. In Bodrum, both domestic and foreign investors do not stop. Bodrum raises the level with new projects. Bodrum, the tourism paradise of our country where top players of luxury hotels enter one after another, continues to attract domestic and foreign investors. Turkey raises the level in the Bodrum with 2019 tourism the project quickly returning to the old days.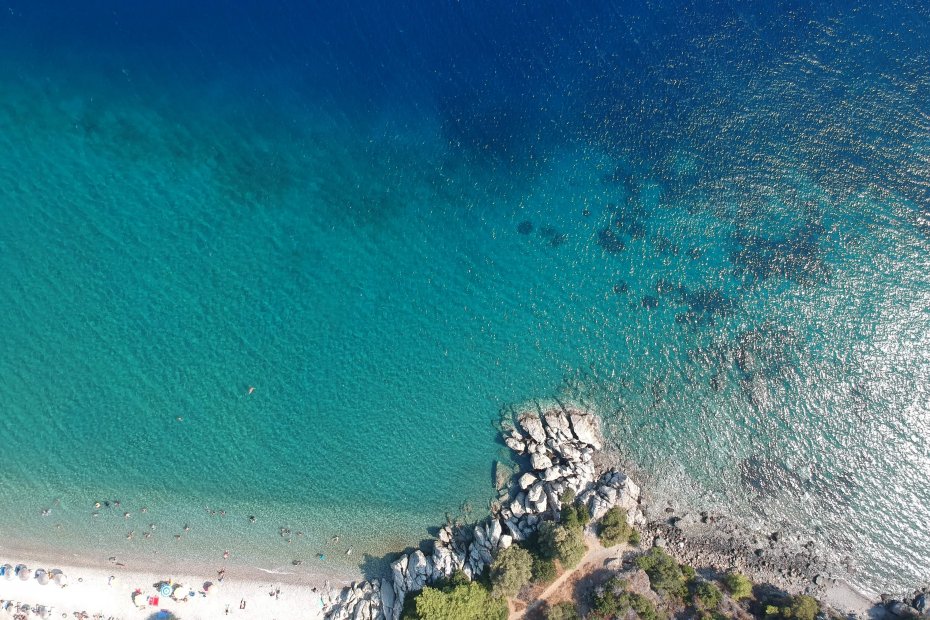 Bodrum has proceed to attack with investment in tourism and real estate. Luxury housing projects and hotel investments are followed in quick succession. Daglarca Caglar, Member of the Executive Board of Cagdas Holding, stated that Bodrum has become a world-famous destination with recent investments. Daglarca Caglar pointed out that there is currently an investment of 7 billion dollars in Bodrum. Caglar said that with the new investments, Bodrum has risen to the world league and pointed out that foreign interest gathered serious speed.
Mandarin Oriental Hotel opened 4 years ago in Bodrum, famous film production companies in the United States opened the first hotel in the world after the license agreement with California-based Paramount Pictures, Paramount Hotels & Resorts. Luxury concept serving lux LUX's first facility in Europe and came to Bodrum in Turkey Bodrum resort & Residences. Bodrum, which is the favorite of foreign brands such as Swissotel, Hilton and Kempinski, also has service brands such as Voyage, Rixos and Titanic, whose investors are Turkish. Four Seasons also invests in Bodrum with Tay Group. In Bodrum, where Ali Agaoglu owns 12 million square meters of land, Mesa, Nef, Besa, Akfen, Aksoy Holding, Gulman Group, Varyap and Ant Company are also investing. Cagdas Holding and Seba Construction have been developing projects in the region for many years.
British Favorite
Turkey has beat a record with its number of tourists last year. It hosted to about 40 million foreign tourists. In 2018, Mugla hosted approximately 2 million 800 thousand tourists. Last year the number of tourists visiting Mugla was around 2 million. Among the most preferred from tourists in this region, the British takes place on the top with 1 million people. The British followed Russia with 298 thousand people and Germany with 218 thousand tourists.