Adele might soon be the owner of one of Los Angeles' most expensive mansions. Sylvester Stallone's property, which he originally offered for $110 million last year, is apparently in escrow for the 33-year-old singer. She'll just have to pay $58 million for it. The house is located in the prestigious North Beverly Park area, at the end of a cul-de-sac and up a long private road.
This will be Adele's newest addition to her enormous property portfolio, which already includes properties in London and Los Angeles worth over $50 million.
Because of her record sales and sold-out tour dates, the 33-year-old singer is reported to be worth $190 million. Her new gated and guarded pad, which lies on 3.5 acres of property and has eight bedrooms and 12 bathrooms, is 18,587 square feet.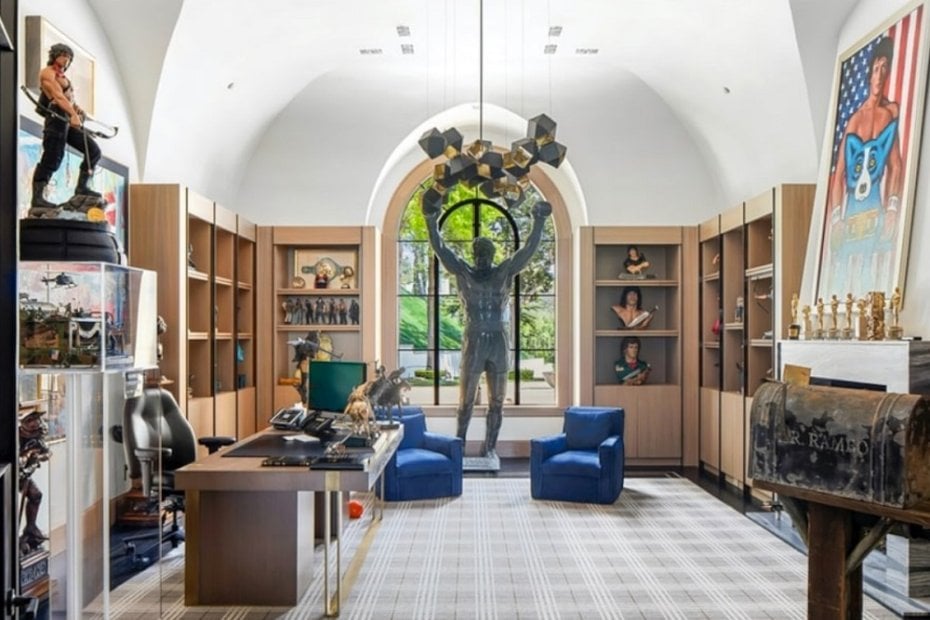 The opulent master suite includes a sauna, steam room, and an office with a terrace. A gigantic statue of Syl's boxing persona Rocky may be found in one of the rooms. It cost him $400,000 and was made as a backup for the one used in Rocky III in 1982. A replica of Rambo shooting a bow and arrow is also included. A two-story guest house with two en-suite bedrooms and a complete chef's kitchen is part of the complex. The main structure has a formal living room with views of Rodeo Drive, a theater, a home gym, and a cigar room with air filtration. A large patio with an infinity pool, jacuzzi, and even a small golf course can be found outside. There's also an art studio and an air-conditioned eight-car garage.
Denzel Washington, 67, and comedian Eddie Murphy, 60, live in the gated enclave where the house is located.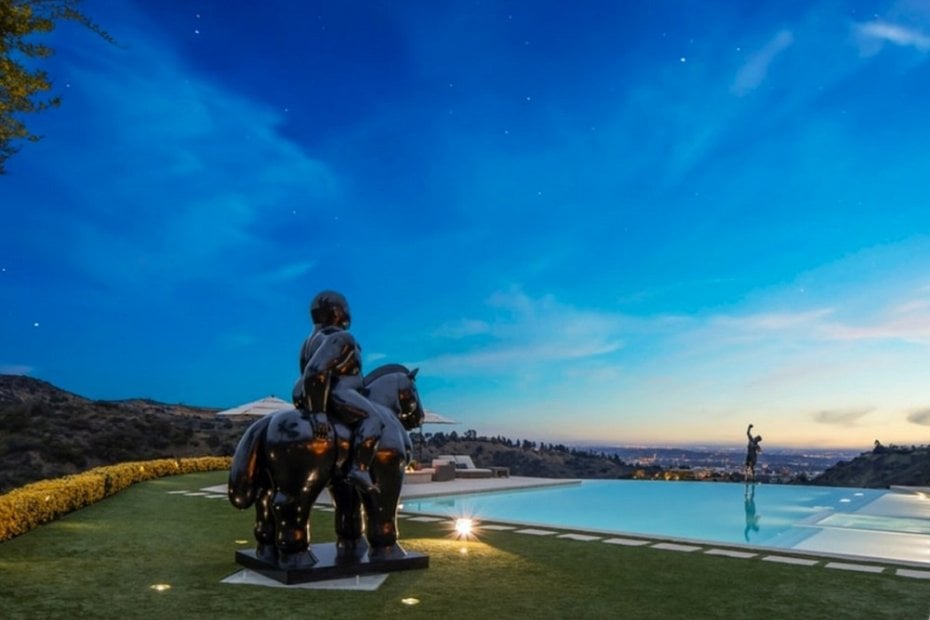 Stallone, who has relocated to Florida, has been unable to sell the Los Angeles property he purchased in the 1990s and had previously reduced the asking price to $85 million in May. Built in 1994, the main home contains six bedrooms and nine baths, including a master suite, three en-suite bedrooms, and two staff bedrooms.