Luxury Villas in Istanbul
Istanbul, one of the most beautiful cities in the world with a unique Bosphorus view, a texture unlike any other where history and modern life is intertwined, rich cuisine and nightlife, is nowadays the leading city receiving visits from both local and foreign tourists. Aside from its location and cultural characterictics, Istanbul is also a very impressive city with its architecture. Living in this exclusive city that has been home to various civilizations for hundreds of years, home of thousands of historical structures, is also an experience like no other.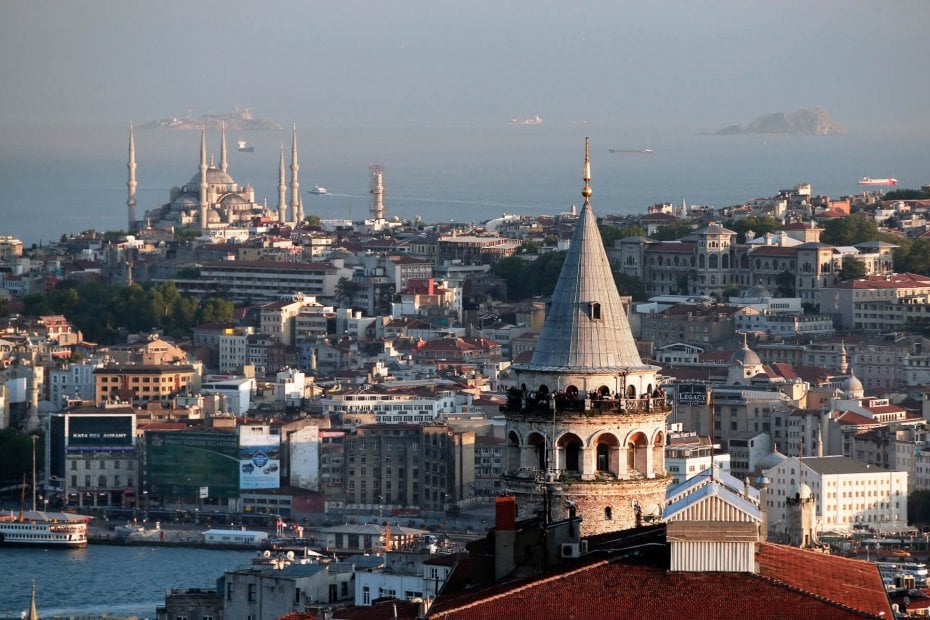 There are many property options that shines out with the comfort and ease it provides that would make you enjoy the city in Istanbul. There are rich options of residence or apartment that draw attention with vast opportunities for those who wish to live in Istanbul. Most exclusive alternatives for Istanbul properties fall under the title of Istanbul's luxury villas. These luxury villa alternatives in Istanbul's finest districts, by the Bosphorus, within the nature or in spots close to the city center, earn lots of brownie points with both ultra comfort options and with architecture and design properties. Before handling the recently notable villa projects in Istanbul, it is wise to take a look at qualities that a luxury villa must have.
What is a Luxury Villa?
Being a word of french origin, luxury is used to define situations or things that provide for much more than basic needs. When luxury villa is mentioned, it is about a property equipped with details that offer comfort and ease aside from the normal standards. These types of villas that satisfy all needs and offer broad living areas compared to other property types, have many common qualities. Luxury villas usually offer panoramic views of sea, city or woods, a large garden, aesthetic decoration styles; luxurious bathrooms and kitchen designs, high quality materials in outer and interior designs, hot tubs, smart home systems, indoor and outdoor pools, Turkish baths or gyms. Luxury villas provide their owners a life on a 5 or even a 7 star holiday standard. One other important quality of luxury villas is that they are multi-storey. A villa that is defined as luxury are usually designed as a structure with 2,3 or 4 storeys.
While the kitchen and the living room is usually located on the first floor in luxury villa plans, other living rooms, bathrooms and bedrooms are located upstairs. On first floors or basements of villas on wet grounds, a spa, a Turkish bath or a pool that can also be used in winter can be found. Luxury villas also have luxurious conditions in terms of heating. In these properties generally built with smart heating systems and exterior protections, it is possible to have an atmosphere that is cool in summer and warm in winter. It can be seen that these villas are built facing the South for ideal heating conditions. Another quality that is a must have in a luxury villa is distinguished as a wide balcony or a terrace. These types of properties that usually have a very wide garden, can also feature a balcony or a wide terrace on almost every floor.
Which Criteria Should a Luxury Villa Match?
A luxury villa have a lot of privileges in terms of construction details, material quality, decorations and design criteria aside from basic qualities such as a swimming pool, jacuzzi, a garden, a wide living area and a view. It carries a great importance for those in search of a luxury villa to take notice of these kinds of privileges. Here are some important criteria for luxury villas;
- Heat insulation for the roof and the walls
- Heat and sound insulation for room walls
- Use of wood, marble or natural stone in outer and interior materials
- Use of natural stone, quality and hard woods or wrought iron in windows and stairs
- Use of lights, suspended roofs and insulation on the ceiling
- Hard and quality wood, metal and glass that are going to be used in the villa to be in
special sections such as automatic control.
- At least 2 baths and toilets in the property, use of quality and solid stones in the making of toilets, bath tubs and sinks.
- Absolutely involving heating and cooling instruments such as constant hot water, air conditioning installment and fireplace in the construction plan
- Getting help from professional interior designers on the interior design area
- Consulting garden architects about plant positioning in gardens, terraces and balconies
When we look specifically at Istanbul, most of the villas that are named luxury and featuring most of the details above, are located on the Bosphorus line. These properties with added Bosphorus views to luxurious details are usually structures in the forms of Kiosks and are worth around a million dollars. These historical structures adorned with luxurious details, are included in Istanbul's most favorite buildings. Aside from that, there are also many luxury villa options that come forward by being surrounded by the green sceneries or by their sea or city views even though they are very close to the city center. There are many projects in Istanbul where qualities such as easy transportation to the center and to the airport, comfort, luxury and high quality can be experienced with pleasure. You can scroll through some new projects that satisfy high expectations and luxury needs and that speak to those who wish to enhance their life standards in Istanbul.
Vivid Villas project located in Bahçeşehir Istanbul, has a very distinguished place among the new projects that give luxury a whole new meaning. Villas that are 40 minutes to the city center are 25 minutes to the beach and is located just 15 minutes from the airport.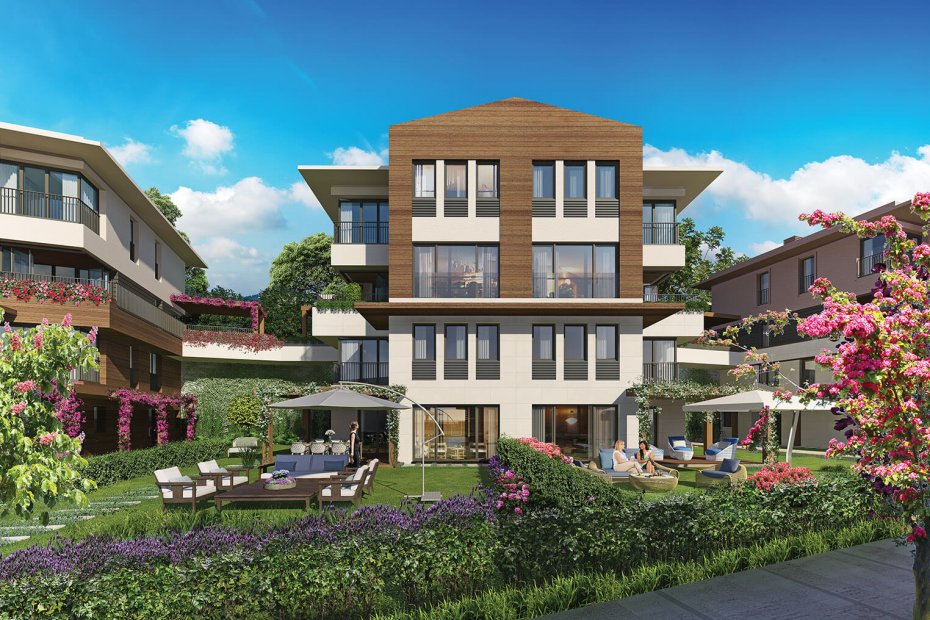 The properties that are going to be ready to move in by the year 2021, also grab attention with a 323 m2 area, a fitness center, swimming pool and luxurious construction details such as smart home systems.
Being another luxury villa project in Istanbul, Villa Kavaklı, is composed of a very special structure with its ultra luxurious architecture and its closeness to the city center. The villa of 743 m2 area is only 20 minutes away from the city center.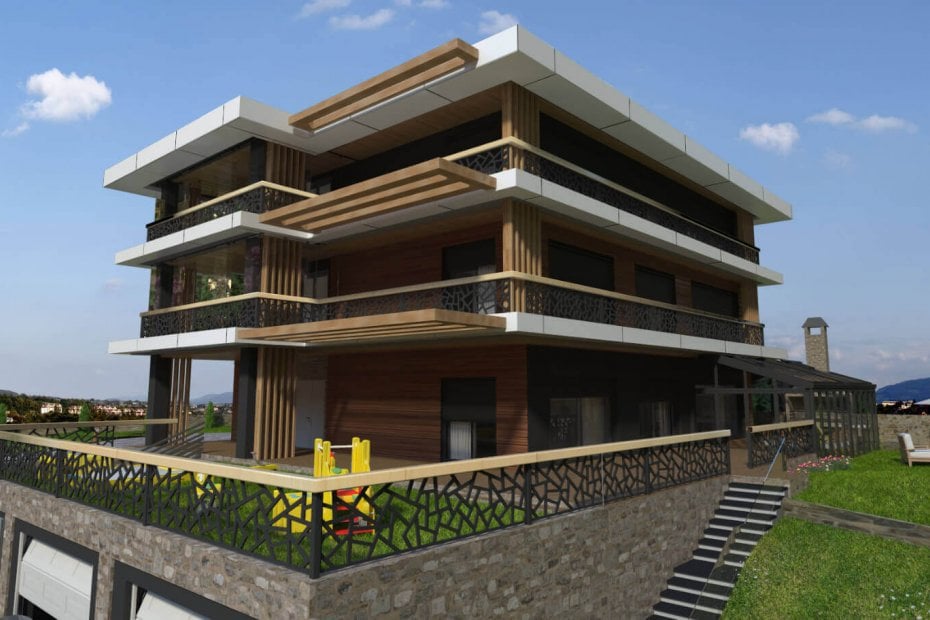 It takes only 15 minutes to the airport from the villa that is 5 minutes to the beach. Aside from its transportation advantages, having a property in the project known for its luxurious details makes one feel privileged.
One of Istanbul's new luxury projects is Woodland Villas project that is in Büyükçekmece. Located 45 minutes to the city center, Woodland Villas is 15 minutes to the beach and 20 minutes to the airport.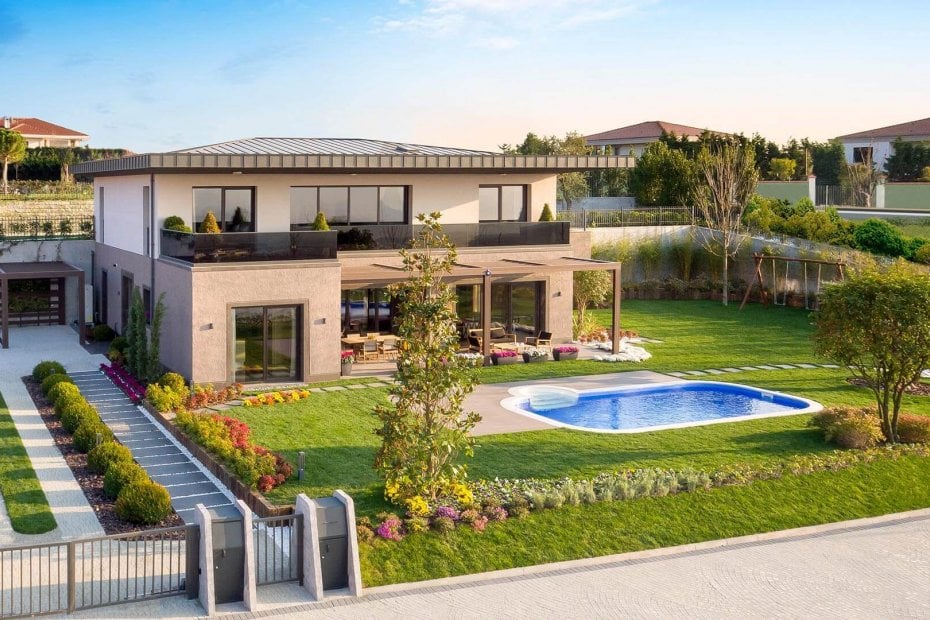 Villas located in the Woodland Villas project are made up of ultra luxury structures that have a 380 m2 area on average. These properties that are highly comfortable and aesthetic where every little detail is thought of, are waiting for their new owners.
Another project of Büyükçekmece sparkling in the green is the Aquatic Villas project. The number of rooms can go up to 5+1 in the villas within the project. All the luxurious details are thought of for children and adults in the project that is offering an ideal living space for big families especially.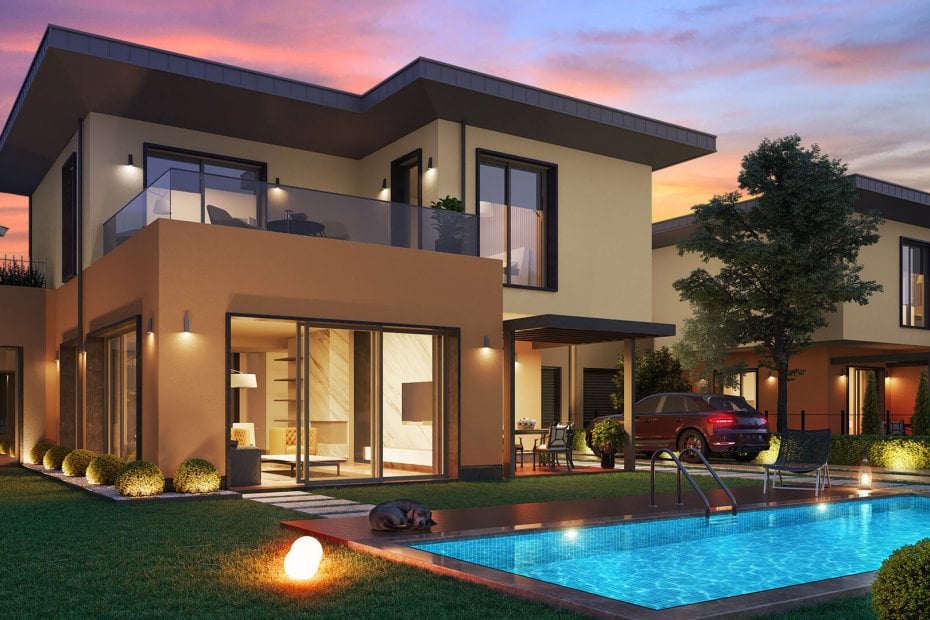 The project that speaks to those who wish to commute easily to the city and to the airport with their cars every day, is located 20 minutes the center and only 10 minutes to the airport. Getting to the Büyükçekmece beach, however, is only 5 minutes.